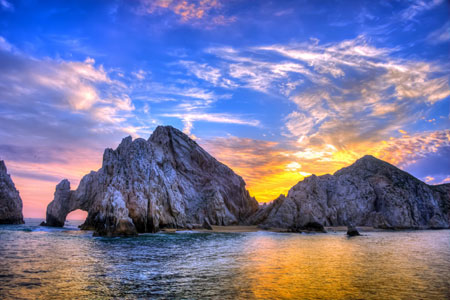 Why Mexico?
Sun, sand and surf--what more could you ask for? Mexico is filled with rich culture, bright flavors, scenic vistas, and most definitely, fun in the sun. And for the more active-minded, consider optional shore excursions suited best for outdoor adventures.

A Mexico cruise is an effortless way to experience the charming villages, bustling cities, local markets and colorful cultures of Mexico's west coast.

Whether it's adventure or relaxation, the UFO Cruise offers the best of both worlds.
REGISTER HERE NOW
Or phone Adele: 760-230-5624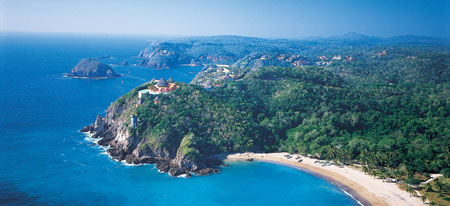 Mexican Riviera
Most of Mexico's Pacific coast was populated with small fishing villages until the 1920's, when a new road system brought tourists. Luxury hotels sprang up in Acapulco, followed by Puerto Vallarta, which gained international fame in the 1960's, when Elizabeth Taylor and Richard Burton filmed "Night of the Iguana" there and bought a seaside villa.

During the 1970's, the stretch from Puerto Vallarta down to Manzanillo was dubbed the "Costa de Oro," or "Gold Coast." The entire Pacific coast, known as the Mexican Riviera, is famous for pristine beaches set against stunning cliffs, coves and verdant jungle landscape.

The scenic, tourist-friendly ports of call provided the backdrop for "The Love Boat" TV show in the 1970s, which brought Acapulco, Puerto Vallarta, and Cabo San Lucas to the attention of Americans. Today, the Mexican Riviera is a popular cruise destination.
REGISTER HERE NOW
Or phone Adele: 760-230-5624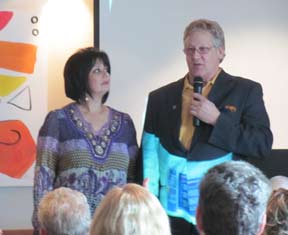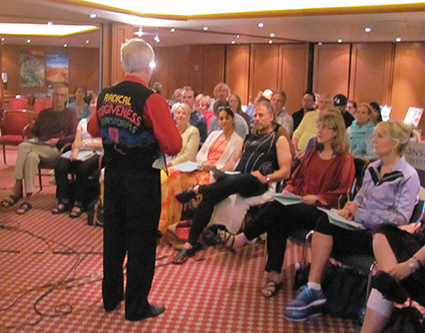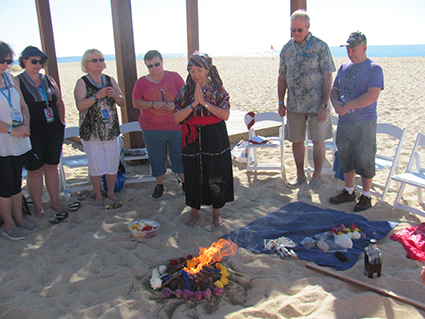 REGISTER HERE NOW
Or phone Adele: 760-230-5624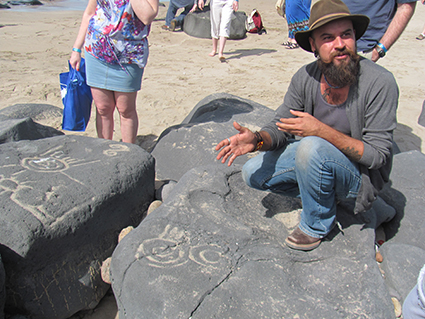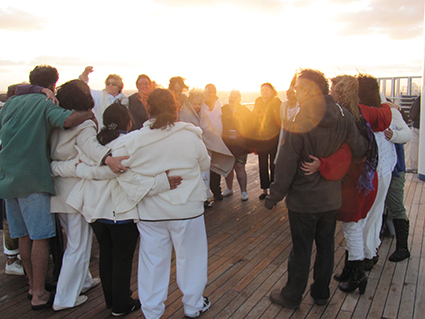 REGISTER HERE NOW
Or phone Adele: 760-230-5624

OUR UFO CRUISE

Join an incredible cruise and seminar-at-sea as we sail from San Diego to the awe-inspiring beauty of the Mexican Riviera.


Enjoy 7 days of pure relaxation and enjoyment, as we sail into revelations of truth, higher wisdom, and elevated awareness.


Discover fascinating UFO sightings and artifacts found in Mexico.


Opt to participate in indigenous ceremonies, meditations, and healing rituals.


Tour the virtually unknown UNESCO World Heritage site Las Labradas with 1000 petroglyphs on a gorgeous beach, before the ever-encroaching Pacific Ocean reclaims it forever.


Participate in an authentic Mayan fire ceremony conducted by Elizabeth Araujo, renowned
Council of Mayan Elders leader, Guatemala.


View and swim with dolphins in the wild in Banderas Bay, Puerto Vallarta.


Dine with like-minded people on non-veg, veg,
or raw food in luxurious surroundings on a cruise line famous for its gourmet food.


Take advantage of the Greenhouse Spa and Salon thermal suite with therapeutic pool, sauna, steamroom, and a wide variety of treatments.


Make new friends, gain greater wisdom, and create memories that will last a lifetime.
IMPORTANT NOTE: This seminar-at-sea does not promote any particular religious beliefs or creeds. It is about developing our own inner knowing of truth.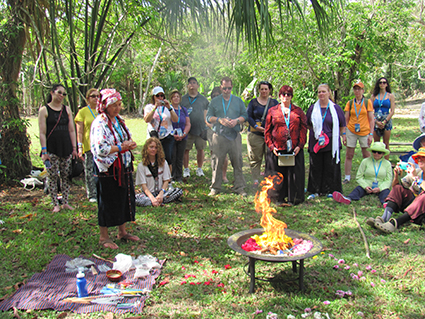 Included FREE When You Register
Seminar-at-sea with renowned UFO experts.
Nightly UFO Watch with night-vision goggles.
Free Yoga classes exclusive for our group.
Excellent seminar staff attending to our needs.
Beautiful staterooms, including bathrobes and Elemis products.
High-speed Internet access available (extra fee).
Excellent, caring service by the crew.
Fabulous gourmet dining options in six different restaurants.
Great meal choices for vegetarians and vegans.
Daily afternoon tea and occasional high tea.
FREE room service 24 hours a day.
State-of-the-art fitness center, with classes.
FREE access to sauna inside restrooms at Greenhouse Spa.
Both outdoor and indoor pools and hot tubs.
Nightly music, singing, dancing, magic, comedy, and more in The Main Stage theater.
Movies, game shows, trivia games, and lectures.
Onboard movie theater, the Screening Room.
BBC Earth onstage musical performance and documentaries.
O, The Oprah Magazine program with wellness lectures, meditations, and O's Reading Room
book club.
"Oprah's favorite things" in ship boutiques.
Explorations Central destination lectures about ports you'll visit.
America's Test Kitchen culinary demonstrations.
Nightly B.B. King's Blues Club band.
Music Walk and Melodic Promenade.
Billboard Onboard dueling pianos.
Lincoln Center Stage classical music. performances.
Microsoft Digital Workshops for PC users.
Basketball, Volleyball, Shuffleboard, and Ping-Pong tournaments.
Casino gaming and tournaments.
Fun-filled "Club HAL" programs for toddlers, kids, and teens.
Dance classes, educational programs, art auction.
Recent movies to watch in your stateroom.
Spectacular, scenic port-of-call destinations.
Much, much more!
REGISTER HERE NOW
Or phone Adele: 760-230-5624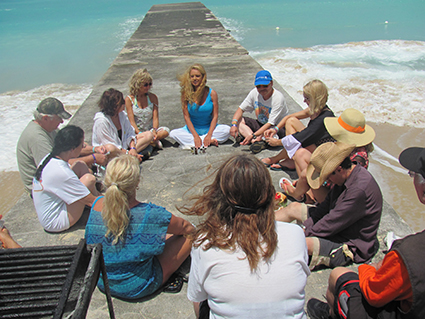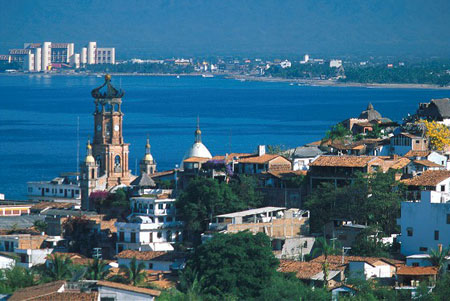 Puerto Vallarta, Mexico
Film director John Huston set his film starring Richard Burton: "Night of the Iguana," in Puerto Vallarta. Today, travelers are drawn by its climate and excellent values on leather goods, jewelry, and handicrafts - and miles of palm-lined beaches.

Puerto Vallarta is known for quaint cobblestone streets and old world charm. The Malecon Boardwalk along the bay is lined with sculptures, said to bring good luck by touching them.

Puerto Vallarta's beaches, especially Playa de los Muertos, are known for great swimming and water sports. A boat trip across the Bay of Banderas to Yelapa Beach, tucked at the base of a jungle-covered mountain, and then a short hike, takes you through lush tropical vegetation to a waterfall.
REGISTER HERE NOW
Or phone Adele: 760-230-5624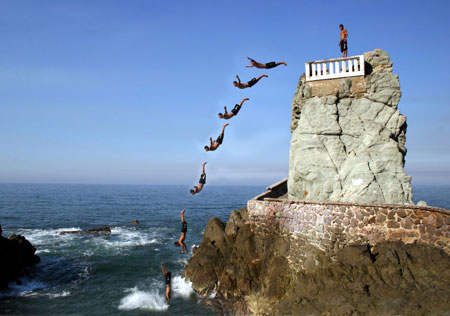 Mazatlan, Mexico
Visitors flock to Mazatlan, meaning "Place of the Deer," for shopping, sunbathing, and marveling at the airborne ballet of the famed Papantla dancers.

The largest port on Mexico's Pacific coast, Mazatlan exports over 40 million pounds of shrimp per year. Surfing, sailing and scuba diving are popular activities. Stroll along the 10-mile seaside promenade, and stop in a local cafe for shrimp tacos and beer. Dozens of merchants sell jewelry, woven belts, and trinkets along the promenade.

More shopping opportunities are found in "the Golden Zone." Visit the historic "old town'" cathedral, marketplace and central square: Plaza Republica. Take an open-air taxi, "Pulmonias," up steep hills for breathtaking views of Mazatlan's bays and small islands, and the legendary Sierra Madre mountain range.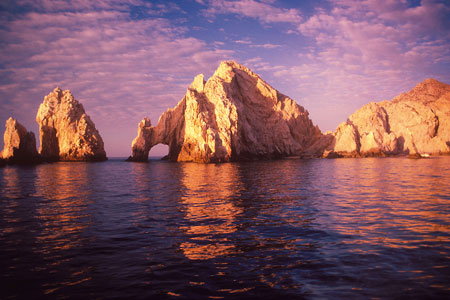 Cabo San Lucas, Mexico
Cabo San Lucas was originally part of the Mexican mainland. Pacific waters crashed into a massive rupture of the San Andreas Fault, creating the Sea of Cortez and Baja Peninsula. Cabo San Lucas lies at the very tip of Baja California.

Cabo's stunning landmark is El Arco ("The Arch"), a rock formation at the tip of "Land's End," where the Pacific Ocean meets the Sea of Cortez. There hundreds of noisy sea lions reside on the rocks, and "Lovers Beach" is the only beach bounded by two different oceans. Between December and March, thousands of California gray whales make their annual migration from colder climates.

Swim in transparent waters, marvel at the wealth of marine life, or relax on a white-sand beach. Enjoy magnificent scenery, abundant wildlife, snorkeling, scuba diving, or parasailing.

Cabo's large port has several shops, open-air stalls, and a huge flea market. Sammy Hagar's "Cabo Wabo Cantina" is a popular bar.

NOTE: Your ship will anchor in Cabo San Lucas and use "tenders": launches to transport all passengers ashore.
REGISTER HERE NOW
Or phone Adele: 760-230-5624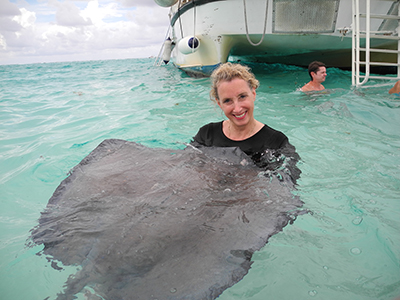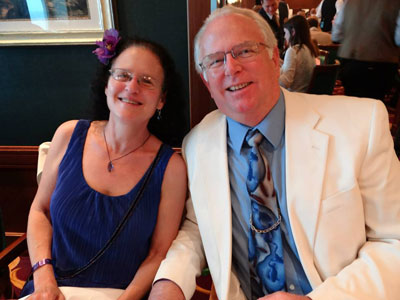 REGISTER HERE NOW
Or phone Adele: 760-230-5624