WORKSHOP: "History of the Human Mind"
Almost all discussions in modern psychology regarding the relationship between the human mind and brain assumes that the human mind (in contrast to the thoughts that constantly change) is an entity that is constant. Based on studies with the Mayan calendar it however becomes clear not only that the mind has a history, but also that it has a metaphysical origin. The mind is thus not a product of our brains. This lecture will discuss some of the aspects of the history of the human mind as it relates to the shift points in the Mayan calendar.
WORKSHOP: "The Future of the Mayan Calendar"
The Mayan calendar has received a considerable attention in the past decade, and rightly so, because it is the only calendar on our planet that is fundamentally metaphysical in nature and describes the evolution of consciousness in the universe. Nonetheless, this does not mean that their is a date when the Mayan calendar comes to an end or a new world is automatically born.
While it is true that we are living at a turning point of tipping point in history in the particular years 2011 and 2012 the Mayan calendar is now itself being transformed to correctly reflect the continued evolution of consciousness and from this we may learn about in what direction the world will be going, or indeed steered, in the time ahead.
WORKSHOP: "Brief Introduction to Mayan Astrology"
Learn how to calculate your day sign, how to interpret this, and how to understand the complimentary energies in the Mayan Asrtrology System.
IMPORTANT NOTE: Space on Mount Shasta Retreat is limited!
CLICK HERE TO REGISTER NOW on our secure server
---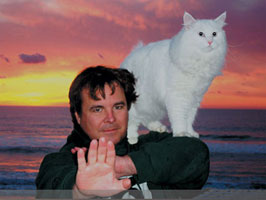 Sean David Morton is the author of BLACK SERAPH, THE DARK PROPHET (which predicted the chaos in the Middle East) and the mind shattering smash bestselling true story SANDS OF TIME, a behind the scenes true story about government Black Ops and US development of super technology. Sean is an award winning independent filmmaker.
Dr. Morton"s stunningly accurate predictions of future events in his books, lectures and The Delphi Associates Newsletter, have brought him international recognition as one of America"s premiere futurists, projective economists, intuitive healers, researchers and spiritual teachers.
Sean has been a reporter/writer/producer for STRANGE UNIVERSE, HARD COPY, SIGHTINGS, Geroldo"s NOW IT CAN BE TOLD and a consultant for UNSOLVED MYSTERIES. He has written, produced and/or appeared on, ANCIENT ALIENS, CONSPIRACY ZONE with Kevin Nealon, BEST KEPT SECRETS, DESTINATION: EARTH, SIGHTINGS, ENCOUNTERS, ANCIENT PROPECHIES, MYSTERIES, MAGIC AND MIRACLES, THE OTHER SIDE, PARANORMAL BORDERLINE, MONTEL WILLAMS, VICKI, HARD COPY and was the #1 guest for 17 years on COAST TO COAST AM.
Sean tirelessly continues his quest to bring the light of world media attention to the paranormal, the prophetic and to the Ascension of Mankind.
WORKSHOPS:
"Becoming an Angelic Human"
Let The Doctor show you how the body works, as we develop from a Seven Chakra to a 12 Chakra Angelic based energy system. Sean will demonstrate how simple gestures, stances and exercises extend the Quantum Entanglement of the energy within out into Infinity (AND BEYOND!) You will come to an understanding of the nature of the two-sides of the human brain, and how their integration is the next level of our evolution in that Undiscovered Country beyond Dec. 21, 2012. See how to become a Lord Of Time, and how it only exists within ourselves and how the Christian Construct of Love, Forgiveness and Redemption can be used to heal our bodies and minds. Learn how the System Interference Nexus of S.I.N. can be transmuted to transform your life.
Basics of LIGHT TRANSFERANCE, REMOTE HEALING, HANDS ON HEALING, and a rare demonstration of "THE TIBETAN WHIP." If you have ever experienced the grandeur and wonder of "Getting your Wings!" with the Doctor, then you know a little of what this is about. Let Sean show you how you can do this for others. Experience the Violet Fire Meditation, the Taoist Stance of Immortality and activation of all 12 Ascended Master Chakras, and the stupendous GOD FORCE MEDIATION that Sean brought back with him from India 35 years ago. You will be purified and cleansed in body and spirit in order to receive the ultimate infusement of ANGELIC POWER: The activation of the 11th and 12th WING CHAKRAS in the back. Once activated your wings are used to collect universal power, protect you from harm, and give you mastery over legions of angels whose only purpose and desire is to serve you for your greatest and highest good. If there is time, Sean will demonstrate how command of these angels can be used for healing and prosperity, but this is an event that is NOT TO BE MISSED.
"Countdown to the Last Sunset - Dec. 21, 2012"
Predictions! Predictions! Predictions!
5/20/12.  6/8/12.  6/24/12. 11/13/12.  12/3/12.  12/21/12.
YOUR LIFE DEPENDS ON ATTENDING THIS WORKSHOP! You must learn what all these dates MEAN, and how they will affect us in the months to come!
THIS IS WHAT YOU CAME TO MT.SHASTA FOR! Bring your friends! Bring your family! Dr. Sean David Morton"s stunningly accurate predictions of future events in his books, lectures and The Delphi Associates Newsletter, have brought him international recognition as one of America"s premiere futurists, projective economists, intuitive healers, researchers and spiritual teachers. As we journey together on the spiraling Road of Time, the synchronization point of December 21, 2012 is a marker indicating the close of a huge era of human history, and the dawning of a World-AGE of Renewal. This gateway marks the entrance into a new cycle, a new evolutionary state that shall emerge over generations to come. We can hold the highest vision for the transformation of our world, focused with direction and perseverance! But let us also release expectations of how things are supposed to appear, surrendering to the larger unfolding. Our collective course in time will continue reflecting our process of becoming conscious as a species, revealing how our human affairs are collaborating with the living intelligence of the Earth and Universe we are immersed within. ALL WE HAVE IS THIS MOMENT AND THIS IS THE MOMENT OF POWER. The Doctor is IN, and let him show you the miracles that are unfolding all around us.
"Solar Quests and Astrocartography"
Sean will take your birth date and describe for you how to go on a "Solar Quest" so you can absorb all the luck, love, and prosperity you seek as the sun returns to the place in the sky that you were born, your Solar Return. Learn the secrets of Astrocartography that will help you prosper, survive, and thrive anywhere in the world.
IMPORTANT NOTE: Space on Mount Shasta Retreat is limited!
CLICK HERE TO REGISTER NOW on our secure server
---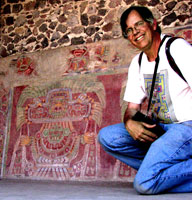 Dr. Mark Van Stone received his undergraduate degree in Physics and worked in the gamma-ray astronomy laboratory at the University of New Hampshire, until lured away to self-employment as a calligrapher and carver.  In the world of calligraphy and type design, he rapidly established himself as an expert in paleography and the evolution of written forms, teaching and lecturing widely on the subject for the next twenty years.
A lifelong autodidact, he constantly seized opportunities to study in the reading rooms and storerooms of libraries and museums great and small throughout the world.  A stint as a clay-animator at Will Vinton Studios, and study with netsuke carver Saito Bishu Sensei in Kawaguchi, Japan, focused his sculptural skills, as well as his understanding of the cultures of animation, filmmaking, and Japan.  A Guggenheim Fellowship took him around the world, studying and photographing manuscripts and inscriptions of many nations, from Medieval Europe and the Islamic world, back to Rome and Greece, to Southeast Asia and Japan, to the hieroglyphs of Egypt and Central America.  His unique approach to understanding a script: learning to write and carve it.
There is something one learns by actually making such an artwork that one can learn no other way.  Mark's unique combination of scientific training, passion for beauty and calligraphic expertise has bestowed profound insight into the script technique of all these diverse traditions.  This expertise has led to some peculiar jobs, such as producing movie props like the "Pirate's Code Book" for the Pirates of the Caribbean films. 
In the 1980's he began to focus on the most complex, beautiful, and little-understood script, Maya Hieroglyphs, and entered the University of Texas graduate school under the reknowned Linda Schele in 1994.  He earned his MA in 1996 and his Ph.D. in 2005.  During this time, he co-authored Reading the Maya Glyphs with Michael Coe, now the standard introduction to the topic.  He is presently Professor of Art History at Southwestern College, and in 2010 published the book, "2012 – Science and Prophecy of the Ancient Maya." His dual background in science and art is essential to his unique understanding of Maya calligraphy, and of the development of all writing systems. 
An engaging and witty speaker, Dr. Van Stone communicates arcane cultural history and artistic topics to all audiences, from school children to experts.
WORKSHOP: "What the Ancient Maya Actually Predicted for 2012!"
Dr. Van Stone guides you through ancient Maya prophecies, in their own words, found in their crumbling inscriptions and sacred codices.  Van Stone, co-author of "Reading the Maya Glyphs," is among the very few writers who actually reads and writes the beautiful and evocative Maya Hieroglyphs. Van Stone's quest to discover the truth about the "End of the Calendar" provided many surprises, condensed into dozens of essays in his book, "2012: Science and Prophecy of the Ancient Maya." The Maya are indeed much more interesting than mere Prophets of Doom. Prof. Van Stone celebrates their astonishing art, their mind-boggling numerology, their love of life… and, yes, their predictions for our time and beyond.
WORKSHOP: "Reading Mayan Hieroglyphs"
You can learn the rudiments of how Maya writing works. Writing one's own name personalizes this quest, and opens the first door to understanding their writing system. We'll look at the topics, rhetorical style, insights, and astonishingly creative forms of this New World intellectual achievement in a brief overview. You will see these energetic, sensuous signs in a whole new way after this short workshop. Handouts provided.
Although Hieroglyphs are visually complex and intellectually arcane - deliberately so, They share their mechanics with all writing systems, including our own. You will see your own writing and reading in a new way after this class.
Dr. Van Stone is one of a handful of scholars able to read and write ancient Maya inscriptions. With famed archaeologist Michael Coe, he co-authored and illustrated "Reading the Maya Glyphs," the foremost text on the subject.
IMPORTANT NOTE: Space on Mount Shasta Retreat is limited!
CLICK HERE TO REGISTER NOW on our secure server
---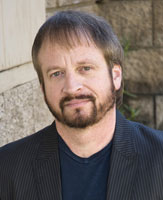 Mike Bara is a New York Times Bestselling author and lecturer. He began his writing career after spending more than 25 years as an engineering consultant for major aerospace companies, where he was a card-carrying member of the Military/Industrial complex. A self-described "Born Again conspiracy theorist," Mike's first book Dark Mission-The Secret History of NASA (co-authored with the venerable Richard C. Hoagland) was a New York Times bestseller in 2007.
He describes his new book The Choice published by New Page books, as "The unified field theory of physics and metaphysics." The Choice peels back the layers of mystery around the Mayan calendar, 2012 and the future we can expect if we don't heed nature's warning signs. Mike has made numerous public appearances lecturing on the subjects of space science, NASA, physics and the link between science and spirit, and has been a featured guest on radio programs like Coast to Coast AM with George Noory. He is a regular contributor to the History Channel programs "Ancient Aliens" and "America's Book of Secrets," both of which are now showing on the H2 channel.
Workshop: "The Mount Shasta Solar Eclipse and the Future it Will Create"
On May 20, 2012, the world will go through a profound experience which will change our perspective, our values, and perhaps even our physical existence. As I outlined in my recent book The Choice, eclipses have a powerful and measureable effect on mechanical devices and electrical instruments. Not only will the May 20 eclipse be no exception, it stands to be the most significant Earth changing event of our lifetime.
According to the work of Dr. Carl Calleman, the planet is moving into a state of balance as we ascend the last few steps on the galactic pyramid of our evolution. The Mayans instinctively knew this, and they saw that the coming eclipse of 2012 and the Venus transit that follows it would push us to that next level. What they did not tell us and what few today understand is that these kinds of events are not passive experiences. We can and do actively participate in choosing the shape of the next world we soon be giving birth to. And on particular days and at particular times -- like the May 20th 2012 solar eclipse – our ability to influence the outcome of this event is significantly amplified. For reasons I will explain in my lecture, there will be no better place than Mt. Shasta itself to make your voice heard in the spiritual debate over the new direction the planet will take.
During my lecture you will hear not only about the physics at work and how to use it, but you will also hear what the physics, astronomy and astrology predict the future will bring if don't claim our birthright to create it.
From my current book, The Choice:
"How this all relates to the May 20th 2012 eclipse is significant.
On that day, the annular solar eclipse will pass across the northern hemisphere literally between East and West... The eclipse first begins just off the coast of China, right on the Tropic of Cancer. The exact moment of greatest eclipse is literally on the International Date Line, the exact midpoint between East and West.
Kind of a neat trick considering Calleman's take on the Galactic Underworld, isn't it? "A balance between East and West." That is literally what we are seeing. And, as you track the path of the eclipse, it gets even more interesting. By the time it reaches the shores of the United States, where the eclipse ends, the Moon is positioned directly over a very significant spiritual center – Mount Shasta, California.
Mount Shasta has long been considered a sacred spiritual locus by many faiths. The mountain itself is almost completely isolated, towering over 10,000 feet above the surrounding terrain. Local Indian tribes have long worshipped in the area, believing it to be hallowed ground that is used for spiritual ceremonies all year long. In addition, there is a Buddhist monastery on the mountain and some New Agers believe that there is an underground base inhabited by the Lemurians, a sister race to the Atlanteans who came to the mountain after the destruction of their continent in ancient times.
Whatever you think of all that, the bottom line is that everybody who has visited the place believes it is sacred and special. But what will happen on the day of the eclipse is perhaps even more sacred and special. When the eclipse of May 20 comes to an end, the Moon's shadow will effectively be in the 4th contact position, identical to the external contact position of the Venus transit of 2004. If form holds true (and according to the physics it must) there will most likely be a profound and easily detectable effect on all kinds of electrically charged instruments; including, I suspect, our brains.
To me, being open to these kinds of resonances in the physics, this is amazing. To have an eclipse during a period of time which is supposed to be a uniting of East and West (according to Calleman) start exactly in the East (on the Tropic of Cancer) and reach its mid-point at exactly the International Date Line and end exactly in the West over the most sacred natural landmass in the United States is way beyond anything I can call coincidence. The point is, none of these coincidences are coincidences. They are all driven by the physics. Someone, somewhere, has set this all up, eons ago, probably from the moment of creation itself."
IMPORTANT NOTE: Space on Mount Shasta Retreat is limited!
CLICK HERE TO REGISTER NOW on our secure server
---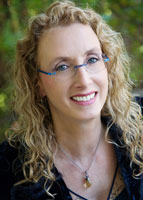 Dr. Susan Shumsky is a best-selling author, foremost spirituality expert, pioneer in the self-development field, highly-acclaimed and greatly respected professional speaker, New Thought minister, and Doctor of Divinity. She has authored Divine Revelation, in continuous print with Simon & Schuster for 14 years, as well as the award-winning Miracle Prayer, published by Random House, the award-winning Exploring Chakras, the award-winning Amazon.com bestseller How to Hear the Voice of God, plus Exploring Meditation and Exploring Auras. Her latest award-winning book, Ascension, is an Amazon.com bestseller. She is now writing her upcoming Instant Healing. All her books have been published in several languages worldwide.
Dr. Shumsky has practiced self-development disciplines for 45 years. For 22 years she lived in the Himalayas, the Swiss Alps, and other secluded areas, studying personally with enlightened master from India Maharishi Mahesh Yogi, founder of Transcendental Meditation and guru of the Beatles and Deepak Chopra. She was on Maharishi"s personal staff for 7 years. She then studied New Thought and metaphysics for another 24 years and became a Doctor of Divinity.
Dr. Shumsky has taught yoga, meditation, prayer, and intuition to thousands of students all over the world since 1970 as a true New Thought pioneer. She has done over 500 speaking engagements and over 500 media appearances since her first book was published, including Woman"s World, GQ, Cosmopolitan, nationally syndicated TV and radio on ABC, NBC, CBS, and FOX news, Coast to Coast AM with George Noory, and William Shatner"s Weird or What? She is the founder of Divine Revelation®, a complete technology for contacting the divine presence, hearing and testing the inner voice, and receiving clear divine guidance. She now travels extensively and continually, facilitating workshops, seminars, spiritual retreats, spiritual cruises, as well as tours to India, Peru, Bali, Egypt, and other sacred destinations.
WORKSHOPS:
"Open the Door to the Message of Your Heart with Pineal Gland/ Third Eye Pleiadian Activation"
Your inner Self knows the truth and will impart the secret message that your heart longs to know. The true wishes of your heart, normally hidden from your mind, are now uncovered by the true Self. Now is the time of all possibilities—the time for your real Self to express itself. This is a new era of self-expression, self-empowerment, and self-authority. Only the Self knows the truth, and it will show itself to you. In this powerful, deep, profound guided meditative session, you will hear the divine message and discover your true nature of being. Your inner divinity will shine the light of truth and be revealed. Join us on a powerful journey of self-discovery. You will be surprised, delighted, and amazed when you unlock the door to its many secrets. Bask in the enchanting joy and ecstasy of the Self and its inner divine guidance. Bring your personal questions, because you might be called upon by Spirit to receive a special message from the Ascended Masters, from Mahavatar Babaji, Holy Spirit, and other divine beings of light.
"Vibratory Lifting and Ascension: The Most Vital Skill Needed for 2012 and Beyond"
On December 21, 2012, we are lifting into a higher consciousness vibration on this planet. As we end the Mayan Calendar, no longer do the old rules apply. Now we must learn new skills that match the quickening of our planetary vibratory rate. We now must learn how to raise our vibration and develop our subtle sensory perception. Dr. Susan Shumsky will show us how.
Deep within the heart of every soul is the desire to experience and communicate directly with God/Goddess. In fact, the divine presence is not the exclusive property of great saints, sages, and holy men. Everyone is a child of God and worthy to receive the blessings of Spirit. In this profound workshop, Dr. Susan will introduce proven techniques for opening your heart, mind, and spirit to the riches of inner divine contact. She will lead you in a guided meditation, conducted by the Holy Spirit, which will open the pipeline to Spirit and begin the flow of divine guidance, love, healing, wisdom, and inspiration from the center of being within.
In this awe-inspiring, special breakthrough meditation, you will begin to:
Pass through the seeming veil that has separated us from God/Goddess.
Experience the supernal light of the divine presence and Holy Spirit directly.
Heal ego blockages that have prevented clear inner divine contact and communication.
See, hear and feel the holy presence through Divine Revelation®.
Receive messages and answers to practical questions from the "still small voice" within.
IMPORTANT NOTE: Space on Mount Shasta Retreat is limited!
CLICK HERE TO REGISTER NOW on our secure server
---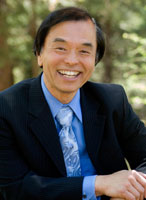 Michael J. Tamura lives the miracle: Spiritually aware from childhood, he sees everyone the way they are as immortal souls.  To guide thousands to their healing, awakening, and true life purpose, he draws from years of intensive training, profound past-life recall, nightly out-of-the-body teaching sojourns, and a lifetime of extraordinary experiences, including having physically died three times in full consciousness.
Born and raised in Japan, yet educated in American schools, Michael has spent a lifetime bridging gaps: Not only between East and West, but between men and women, the young and old, heart and soul, life and the afterlife – and, above all, between humanity and Divinity.  He is beloved around the world as a spiritual teacher, visionary clairvoyant, and pioneer of healing and psychic development and has been featured on CNN, NBC's The Leeza Show, Bridging Heaven & Earth, The Aware Show, Hay House Radio, World Puja Network, and many other media programs.  He was also included in ABCNews' The Century: America's Time with Peter Jennings. 
A long-time champion for a soul-centered education, healing, and parenting of children and youth, Michael was a guest expert in the film, The Indigo Evolution.  He has also been a contributing writer for numerous publications.  Today, the award-winning author of YOU ARE THE ANSWER, continues to illuminate the way home for many awakening souls through his acclaimed seminars, teleseminars, writing, media appearances and products, and special events.  For Michael, every step in life offers an opportunity for healing, miracles, and the fulfillment of one's divine purpose.
WORKSHOP: "Stepping Out From Behind the Moon--Shining Your Light and Living Your Life as an Eternal Soul"
When the moon eclipses the light of the sun and darkens the mid-day skies, you know that soon the sun will emerge from behind it to shine its radiance on earth once again.  Your faith in this comes from your knowledge and experience, along with your trust in the goodness and love of that which gives all life.  In a similar way, a mother knows her love for her child, whether she feels well or ill, whether she is successful in her career or not, whether she is wealthy or poor.  Ask her on a day when she has a headache, is overworked at her job, and is stood up by a friend, if she loves her child, and she will, without hesitation, answer, "Of course."  She knows.
We know that we love.  Yet, all too often, we allow what our body feels like, what it can see, what it hears, what it smells or tastes to eclipse the magnificent radiance of our love and the light of our eternal being.  Ah!  We of little faith.  Don't we realize that the sun continues to shine even if the moon temporarily obscures that light from our physical sight?
In truth, you are brighter than ten thousand suns.  And, your light is eternal.  Although your light can be veiled from human eyes, it never ceases to shine.  Your spiritual path continuously offers you the choice to believe in what merely appears to be or to claim your certainty and faith in what truly is forever.  This is the time for humanity to make the shift from being a body-based intellectual race to becoming a spirit-centered intuitive one.  It is your time to start fully living your intuitive life as an eternal soul.  Don't let yourself eclipse your light with what you think you are, what you think you can do.  Instead, learn to know with certainty, who you are and what you are here to accomplish.
We welcome you to join world-renown spiritual teacher, clairvoyant visionary, and author, Michael J Tamura, in this profound workshop on how to live your life as an eternal soul.  Not only has Michael been teaching and awakening souls for over 38 years, both in the world during waking hours and in spirit during sleep, he has physically died three different times in this lifetime in full consciousness.  Give yourself this golden opportunity to learn from one who has been living the miracle of his soul life.
IMPORTANT NOTE: Space on Mount Shasta Retreat is limited!
CLICK HERE TO REGISTER NOW on our secure server
---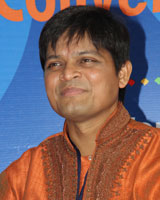 Dr. Newton Kondaveti, M.D. is a Medical doctor known for his innovative healing and transformative methods, which have the underlying theme of "Healing and Transformation through Inner-Awareness." Dr. Newton Kondaveti was born in 1969. The eldest son of Kodandaramaiah and Radhamma, he owes his unusual name to his father's passion for physics. His father, a brilliant teacher of physics named him after Isaac Newton. Dr. Newton completed his post-graduation in Hospital Administration from the Nizam's Institute of Medical Sciences, Hyderabad.
In 1989, during his days in Medical College, when he met Brahmarshi Subhash Patri, an Enlightened Master. Patriji taught him "Anapanasati" Meditation and Spiritual Science. This heralded the beginning of his journeys into consciousness resulting in his becoming an Enlightened Master in the year 1992.
Till date Dr. Newton has conducted more than 100,000 past-life-regressions (together in individual and group sessions).  Those who underwent regressions benefited in one or more of the following ways: gaining clarity of mind, knowing the purpose and meaning of their life, removal of mental and emotional blockages, healing their illnesses, becoming aware of self-defeating patterns, getting rid of irrational fears & phobias and experiencing profound spiritual transformation.
In the year 2000, he took an important step towards achieving his life purpose, when he and Dr. Lakshmi, along with Sridevi and Rajashekhar founded the Life Research Academy. Out of the multifarious activities of the LIFE RESEARCH ACADEMY, the core activities are Past-Life Regression, Breathwork, Inner-Child Work, spreading the messages of all self-realized spiritual masters, spreading awareness about vegetarianism, and Teaching Meditation.
In 2010 he took another significant step when he launched The Association for Regression and Reincarnation Research (ARRR), of which he is the Founder President, with its registered office at Banjara Hills, Hyderabad, India. The primary objective of this global association is to create awareness about 'Reincarnation Research and the Benefits of Past Life Regression & Future Life Progression'. It will also strive to ensure the integration of Past Life Regression into mainstream Medical Practice.
Dr. Newton's vision is to see every individual on this Planet become an Enlightened Master. To achieve this, he has been interacting with like-minded Masters from all over the world and creating a core group of Masters who can together reach out to every nook and corner of the world. During the last 6 years, he has travelled to over 60 countries and met over a 100 Masters.
Dr. Newton strongly believes that every individual on this planet is unique and has something to teach the world. His workshops and seminars continue to evolve with insights gained from his new experiences being added all the time. His consciousness and wisdom continue to expand due to his openness and receptivity. The word 'New' is a part of Dr. Newton's name and it is no coincidence that he is always renewing himself every moment!
Dr. Newton has been conferred the "Dhyana Ratna" by the Pyramid Spiritual Societies for the outstanding work done by him in teaching meditation and spiritual science all over the world. He has authored two books – The Science of Past Life Regression and Consciousness Heals.
Dr. Newton belongs to that rare breed of Masters who practice what they preach without even the tiniest exception. This is one of the main characteristics that make him so widely respected. If one were to describe Dr. Newton in two words, it would be 'Unconditional Love'. He always radiates Unconditional Love.
A Self-Realized Master, Past-Life-Regression Therapist, Healer, Author, and Spiritual Scientist, all rolled into one, Dr. Newton is a truly multidimensional personality. Humility and an ever-smiling face are his hallmarks and he creates an unconditional and loving space wherever he goes!
WORKSHOP: "Karma Science and Reincarnation"
"Karma" is a Sanskrit word which means "action." Karma is the process of cause and effect, which is associated with our thoughts, emotions, words and behaviours. Jesus said, "As you sow, so shall you reap." This single statement contains the essence of what Karma is.
It is very important for us to understand that Karma is not a system of punishment put in place by a higher authority. The common misconception is that the laws of Karma operate in such a manner as to punish us for our so-called "wrong doings." The punishment is always self-inflicted from the karmic point of view. Strong Identification with patterns of guilt leads to a need to punish oneself, and therefore the punishment is invariably self-inflicted punishment.
We are all spiritual beings having a human experience and the dynamics of Karma help us to keep learning and progressing through the actions done by us in each lifetime. Karma operates on universal laws, which create total justice. Karma is very impersonal and it applies to everyone without exception at all times. Karma makes us realize that we are all one irrespective of our nationality, religion, race, creed, caste, sex etc. and thereby teaches us oneness. Karma teaches us take self-responsibility as it makes us feel responsible for our actions in every situation. Karma makes us understand the cause and effect of our actions. Understanding Karma is a major step in our Spiritual Evolution. Karma Science makes us learn our lessons from the past and evolve.
The main reason for reincarnating is to learn lessons in the school of Earth. Reincarnation and Karma are thus interrelated. However, this does not apply to those who choose to reincarnate to teach others and help them to grow spiritually. Before we reincarnate, we choose the circumstances, parents, social conditions and situations into which we are born so as to give us the ideal conditions for learning the lessons that we have set out to learn in this lifetime. Hence current family genetics and psychological environments are not mainly responsible for our psychological makeup. They are only the vehicles for the expression of the soul and serve to bring about the interplay of factors required for the natural unfolding of the karmic drama.
By accessing the memories of Past lives and learning the lessons from the past, we let go of the karmic baggage that we are carrying. Reincarnation and Law of Karma are the two eternal laws of the universe which will help us in understanding the immortal nature of our consciousness.
IMPORTANT NOTE: Space on Mount Shasta Retreat is limited!
CLICK HERE TO REGISTER NOW on our secure server
---
Meg Benedicte is the owner of Soulful Services LLC, a holistic-based business in Los Angeles, California. Through extensive research in Bio-Energetics and Quantum Healing, Meg discovered the magnitude of change possible when tapping into the Zero Point Field of a counterclockwise spinning Vortex. By transferring Metatron's sacred geometric math in a torus vortex to personal healing, she can access unlimited free energy to eradicate disease, polarity and the decomposition of time.
With this transformational technique Meg has helped clients to quickly shift consciousness, unlock karma and remove energetic patterns so they can clear out-of-date systems of 3D Duality that limit their human experience. By utilizing geometric relationships to wave interaction, she developed the powerful Unified Field Vortex Meditations that are coded to bend space, access the 5th Dimension and open the crown chakra portal to the higher self.
For the past 15 years Meg has been sharing these dramatic findings in her proprietary process, Unified Field Therapy®, and with global audiences in teleclass/webinars, various speaking events, online radio shows, blogs and articles, CD Meditations, and her book, Soul Realized: Unlocking the Sacred Keys of Becoming a Divine Human. During the pivotal year of 2012, Meg is performing large global meditations into the galactic vortex to travel to the Great Central Sun and parallel crystalline universe, the origin of the divine human blueprint.
To learn more about this "Life Tool" and how to apply it during this truly transformative year, please visit vortexmeditaton.com, newearthevolution.com, and megbenedicte.com.
Workshop: Journey to the Great Central Sun
Have you ever dreamed of traveling through time in the cosmos? Have you ever wondered what lies beyond our galaxy? Would you like to voyage to the Great Central Sun? Well now you can!
For the past 15 years, Meg Benedicte has explored the dimensions of space and wanderred the hallways of time, searching the hidden mysteries of our universe. She discovered how the vortex energy in black holes creates a portal at Zero Point (zero gravity) to higher dimensions. It is the opening between the microcosm and the macrocosm, whereby the Vortex is the method of time travel.
The Unified Field Vortex template is a universal tool that Meg has coded and embedded with Metatron's sacred geometry. It is designed to bend space and neutralize the gravitational field so we can unlock from 3D Time and bridge into the 5D New Earth. When spinning in the counterclockwise motion of the Galactic Vortex (black hole) we are reversing the clockwise downward spiral of Duality, decay and aging.
By increasing the oscillation rate of molecules in the natural counterclockwise motion of our Galactic Vortex, we ignite the ascending upward spiral of transformation. The Vortex  template will unlock the magnetic hold of the gravitational field so we can break free of density and become liquid light!
According to new scientific theories, a black hole is actually a tunnel, or wormhole, between universes. It has been predicted that all matter collapsing into a black hole gushes out a "white hole" in a parallel universe. By utilizing Vortex Energy we can expand our conscious intention through spacetime, through the wormhole of the Great Central Sun into a parallel universe of Light. Many souls have traveled far and wide in this manner to bring new models and templates, innovative technology, and crystalline codes and consciousness to Earth. They bring advanced knowledge that will transform and evolve humanity into becoming galactic beings.
Join Meg Benedicte during the powerful Solar Eclipse at Mount Shasta on a journey to the Great Central Sun, thru the Galactic Vortex into the parallel Crystalline White Universe. While spinning in the Galactic Vortex we can connect to our "I AM Presence" and original divine lineage and reclaim our soul gifts for Ascension. As we integrate and activate the crystalline light in our human energy field we will continue to adjust and reset our 2012 Global Intentions for a peaceful, loving New Earth.
IMPORTANT NOTE: Space on Mount Shasta Retreat is limited!
CLICK HERE TO REGISTER NOW on our secure server
---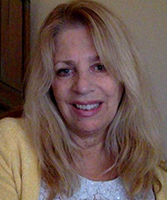 Kerry Cassidy has a BA in English with graduate work in Sociology, an MBA certificate from the UCLA Anderson Graduate School of Management, and was competitively selected to attend a year of film school at the UCLA Extension Short Fiction Film Program as one of their first "hyphenates": a writer-director-producer.
After 19 years in Hollywood working for major studios and independent production companies in production, development and new media, she has written a number of screenplays. As an independent producer she pitched projects around Hollywood to major producers and directors and then in April 2006 Kerry co-founded Project Camelot with Bill Ryan and has been working as a documentary filmmaker and producer for the past 6 years.
She conducts interviews documenting the testimony of whistleblowers with above top secret clearances as well as researchers and experiencers covering all aspects of reality both on and off planet. Kerry speaks at conferences around the world on the subjects of ETs, the Illuminati agenda, mind control, the matrix, prophecies, 2012 and many other subjects. Kerry is an intuitive and spent years researching the occult and studying Eastern philosophy. While spending dedicated time in meditation, she linked her chakras in her 20s and has had multiple samadhi experiences since then.
Kerry has a weekly radio show on American Freedom Radio on Wednesday nights 7pm PT to 9pm. She has also begun organizing conferences both online and in person. Her Project Camelot Roundtable discussions among researchers and whistleblowers are an innovative new online discussion forum where ideas, theories and evidence is shared and analyzed in a live video format. The Project Camelot Awake & Aware conference is considered one of the best of its kind anywhere in the world.
Project Camelot Productions
The best place to hide is in the open
Project Camelot is based on an idea generated when we first met and spent the weekend in Tintagel, England, overlooking the sea in the home of King Arthur. We named our project in tribute to the vision behind the utopian idea of the Round Table - and have structured all our efforts in this inspiring spirit.
Since its inception, Project Camelot has become a leader in the area of whistleblower testimony by providing filmed interviews, shot guerrilla style, on location, with key witnesses and researchers from all around the world. We have traveled to remote corners of the globe and revealed secrets in areas previously only known to a select few from secret societies and those with high level security clearances in the secret governments.
Ever since our launch in 2006 we have been financing Project Camelot solely out of our own pockets and with the generous help of donations from visitors to our site. We thank you sincerely all for your help and support, without which we could not do what we do. We will continue as long as our funds and contributions make this all possible.
Note: for those who are wondering about the Cheetah logo and now the Snow Leopard used on Kerry"s site, Project Camelot Productions, and also on Bill"s site Project Avalon. It is a nod to the famous MGM Lion... A nod to the power of film (and video) in making manifest the amazing facets of worlds and realities, to display for scrutiny and analysis and wonder what it means to be human.
Camelot interviews are shot in a guerilla style that captures the interpersonal dynamic as well as enables the viewer to determine whether the truth is being told, some facsimile thereof, or a lie.. The camera reveals this in the facial expression, voice, tone and body language of the subject, and gives us added insight into what resonates and what does not. It gives us a candid picture of not only the person but also reveals the more subtle layers underneath. We pick up subliminal cues and as viewers can come to our own conclusions, without being limited or misled by edited sound bytes, canned commentaries or misdirects by the interviewer that interfere with a determination of what is truth and what is fantasy or simply a lie.
WORKSHOP: "2012 & Beyond: Humanity Get Off Your Knees"
If humanity is so quick to allow other races of beings to take over, run things and tell them what is and is not true this becomes hugely problematic. Think of it this way... if humanity is made up of a genome of 12 or more stellar ET races then how is it we would be subservient or lesser than to any of those individual races? Ask yourself this.
Understanding what we are "made of" is key to understanding what our true potential is. Once you realize this then "child is father to the man" becomes much more real. The fact is, that we may end up being THEIR TEACHERS rather than the other way around... Humanity is a genetic experiment.. combining the amazing powers and capacities of multiple races in multiple different strains and degrees within our populations... this is what we are. Given that knowledge our potential is likely even GREATER THAN THE SUM OF OUR PARTS. Our potential is unlimited as a result. As David Icke says "Humanity get off your knees!." Recognize who you are and begin to push the envelope of your potentiality. We are far more than we give ourselves credit for. And multiple off-and on planet races of "service to self" beings have a vested interest in seeing that we don"t learn this key truth.
There is no quarantine on this planet.. that was removed quite some time ago. The fact is we have been invaded six ways to Sunday and continue to be. The question is do you want to give your power over to ET without questioning what their true agenda is? Just because they prance around your skies with the "magic" of high technology? Do you think that SPIRIT bows to technology on any level?? If you do, you are trapped in a 3-D version of a never ending parade of MAYA (illusion). We bow to no one. It"s that simple. Are you ready to claim your birthright? Because I can guarantee you that our PROGENITORS... those of the "service to others variety" want to see this happen. Like proud parents they wait for the day when you get off your knees and recognize who and what you are. It"s only UP from there.
I will be addressing our place in the Galactic Community, how whistleblowers and other testimony we have gathered together over the past six years correlates with current events taking place on Planet Earth. And how to handle the coming changes from the perspective of consciousness that you are a Creator being and need to wake up to your true power and responsibility for being.
IMPORTANT NOTE: Space on Mount Shasta Retreat is limited!
CLICK HERE TO REGISTER NOW on our secure server
---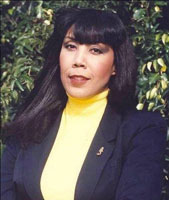 Antonia Lau is a Professional Psychic and Radio & TV Talk Show Host of the Award Winning show, "Beyond the Here and Now" with over 200,000 listeners/week Worldwide. As a speaker, writer and teacher with over 40 years of intense Metaphysical & Spiritual Study, Practice and Research; Antonia has used her vast expertise to counsel, educate and instruct, in over 50,000 Readings with Clients Worldwide, inspiring each to achieve their highest potentials. Psychic since early childhood, she sees and hears your Guide/Guardian Angel. Since the 70's, she has received phenomenal information about World Events that have actually come to pass.
WORKSHOP: "The True Message of The Grand Pleiadian Eclipse and How Best to Apply it in Your Life"
Antonia Lau will be sharing the 'Energetic meaning and 'Gifts' that this 26,000 year Eclipse Cycle brings to our Planet and each one of us the coming year forward; offering Personal tools to show just where it may bring changes in your own life and how best to handle them.
-( Bring your Birth data)
Starting with the Impact from the Pleiades and this Eclipse itself, we will cover what we may experience as a result in our lives Spiritually, Mentally and Physically as we embark upon the 'Tarmac' of Mankind's and Our Planet's Monumental Evolutionary Change covering a full range of just what we may encounter ahead.
We will be Utilizing Exercises in this Workshop to clear the emotional/mental perspectives, while opening to the highest energies spiritually, that this particular Grand eclipse offers each one of us, so we may ALL achieve our potentials, our greater missions…our Divine Contracts at this time.
We will be exploring the 'time marker' and catalyst effects Eclipses have upon the Earth and each one of us.
We will also be covering the unseen yet welcome aide from our "Off-Planet Brothers and Sisters" throughout the Cosmos and you will be able to find out if You are a 'Star Seed' as well, offering your personal help to others at this time of great change.
By attending, it is my hope that you leave with a positive elevation while looking through a realistic prism of Our World at this time along with a heightened ability to inspire all you meet with strength, courage, great expectations and Joy in being here on the Planet at this most auspicious time…Ready, Willing and Able to participate and restore our symbiosis with Earth, our fellowman… and the Divine Cosmos.
I'm looking forward to seeing you, in this magnificent Vortex, amidst the mystique and beauty…of Mount Shasta.
 IMPORTANT NOTE: Space on Mount Shasta Retreat is limited!
CLICK HERE TO REGISTER NOW on our secure server
---
Richard Rowe Richard is a constant and honest seeker of the truth who has been fortunate enough, through God's Grace, to have the time to devote to exploring the potential for perfection within all of us.
WORKSHOP: "The Beam"
The Beam offers each of us the opportunity to reach out and touch the potential within. Moments spent in perfection add up like drops of water in a cup until our cup truly, "runneth over". Moments of Joy and Ecstacy. A process "so easy a fool need not err."


 IMPORTANT NOTE: Space on Mount Shasta Retreat is limited!
CLICK HERE TO REGISTER NOW on our secure server
---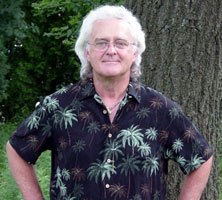 Jack Allis is an author and spiritual teacher.  He is the author of the recently released book Prophesy, Challenge & Blessing – Visions of 2012 & the Shift, and the DVD, "2012 & the Shift – the Power of Ceremony."  The focus of his recent work is 2012 & the shift, and his message echoes that of the ancient indigenous prophesies.  This is an age of monumental transformation, in which we are blessed with an exceedingly rare opportunity to transform ourselves, and our world.  Jack practices what he preaches, living minimally and close to nature in a tiny cottage in Mount Shasta, California.  In his talks and workshops, he also shows people how to practice and enhance their spirituality through the use of ceremony.  This includes prayer, fire ceremonies, and music and chanting, with rattles, drums and singing bowls.  He is also the author of two other books and a DVD, as well as his popular monthly newsletter.  For more information, please visit his website at www.jackallis.com.
WORKSHOP: "2012 and The Shift"
In this ceremonial presentation, Jack Allis, Author & Spiritual Teacher, demystifies what is usually seen as such a complicated and confusing topic, and he does so simply and concisely.  All the indigenous prophesies agree that this is not doomsday, but rather a monumental time of transformation, in which we are blessed with an opportunity to spiritually transform ourselves, and our world.  This is not a time for talk, but for action – spiritual action.  In this presentation, Jack shows us how we can participate in this great transmutation through the use of ceremony, with audience participation.  This involves connecting to spirit through prayer, music, with drums, rattles and singing bowls, singing and chanting (dancing optional). Go ahead, sing along, as we let go of the old world, and ascend to the new, with the power of our vibration.
 IMPORTANT NOTE: Space on Mount Shasta Retreat is limited!
CLICK HERE TO REGISTER NOW on our secure server
---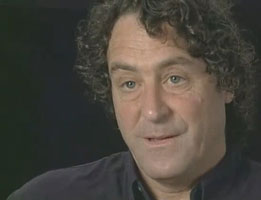 Da Vid MD is a Wholistic Physician, Artist, Medical Director of The San Francisco Medical Research Foundation and Founder of The Light Party, A Wholistic New Political Paradigm Party Dedicated To " Health Peace And Freedom For All."..
WORKSHOP: "The Ascension Experience"
The Ascension Experience, a 60 Minute Artainment multi-media experience incorporates a profoundly beautiful and evocative sound track artistically integrated with archetypal supra-liminal images, The Ascension Experience serves to simultaneously activate higher consciousness while transmuting crystallized thought forms in the subconscious mind. The result of this experience is an expansive creativity,equanimity of mind, greater awareness, a deeper connection to source : An Ascended Consciousness. We highly recommend repeated viewing of this profound program as its effectiveness will be dramatically enhanced. Guaranteed!
 IMPORTANT NOTE: Space on Mount Shasta Retreat is limited!
CLICK HERE TO REGISTER NOW on our secure server
---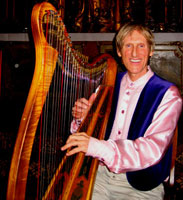 Erik Berglund is a unique recording artist who like the troubadours of yore, combines his extraordinary musical talents with the Spirit and power of God"s healing gifts. Erik sings like an angel with a refined tenor voice accompanied by the crystalline sounds of his Irish harp. Erik spent 19 years in New York City where he studied harp with legendary harpist Mildred Dilling, the teacher of Harpo Marx. He also studied meditation, healing and life lessens with the great spiritual teacher Hilda Charlton. He began singing and playing in Renaissance Festivals and then performed throughout New York City, including playing at the United Nations, Cathedral of St. John the Divine, Carnegie Recital Hall and Lincoln Center. After moving to the West Coast, Erik expanded to touring throughout the United States, Europe, Canada, South America, Asia, Africa and the South Pacific. He has performed in major cities from Athens, London, Paris, Berlin, Jerusalem, Tokyo, Osaka, San Francisco, Los Angeles, Miami, Washington D.C., Toronto and Sau Paulo to power points such as Machu Piccu, the Great Pyramid, Glastonbury, Easter Island, Mt. Fuji, the Grand Tetons, Lake Louise, the Yucatan, the Hawaiian islands and the Holy Land. His music was played for Queen Juliana"s funeral in Holland and broadcast throughout Europe. He has recorded many albums, including the following CDs: Angel Chants, Harp of the Healing Light, Angel Flight, Healing Harp of Heaven, Angel Beauty, Harp of the Healing Waters, Somewhere, Endless Light, Harp Music for Children, Creating Abundance, Angelic Harp Music and Angel Paradise.
In addition to being an international recording artist, Erik is a sensitive healer whose life has touched thousands via workshops, retreats, lectures and private healing sessions. He facilitates group energy in conventions, conferences and symposiums. Erik has contributed to such gatherings as the 11:11 in Egypt, the 25th anniversary of the United Nations, the Gathering of the Masters in New Zealand, the Light Workers gatherings in Australia and Florida, Discover Life in Vienna, Conference Metaphysical in Brazil, the Body-Mind-Spirit Festival in London, the Earth Festival in Texas, the Wesak Festivals in Mount Shasta and Germany, the Whole Life Expos, World Congress of Illumination, Group Avatar Conferences and International MAPs Retreats with Jasmuheen. For many years Erik hosted Mount Shasta Millennium, an international gathering of light workers held in California each summer. Erik has developed several workshops including Abundance, Relationships, Healing, and Angel Workshops. His work is inspired by the angels and is designed to uplift and heal those parts of us that need beauty and healing.
WORKSHOP: "Activate the Golden Age"
We are in the time of the great transformation!  On this extraordinary day, from the power point of Mt. Shasta, we can activate with an extra power what we choose for ourselves, our country and the planet.  In this time with Erik, we will use powerful healing tools and modalities to reprogram our past and bring in all we dreamed.  We will use cutting edge manifesting tools combined with sound, mantras, music, mudras, visualizations and activations to pull out every stop to change ourselves, the collective field for our locality and the earth!  We will work with the elements, power symbols, the work of the Russian mystic, Grigory Grabovoi, and meditation to create a new time line through Dec. 21, 2012 and beyond. This is the time that we have spent lifetimes in preparation for and now is our time. During eclipses, the earth receives more energies. This energy has huge ramifications for the earth.  By starting in Asia and ending up in Mt. Shasta, we are bridging the energies of east and west, of Lemuria and Atlantis, technology and going within. We will unify these opposites that create separation in lower densities.  Then just as ice cubes become water and then vapor when heated, we will raise our vibrations in frequency and come into the unity consciousness.  We will activate the golden age of unity, eternity, love with all the powers that will unfold in the days that are to come in the Golden Age so long fortold.
 IMPORTANT NOTE: Space on Mount Shasta Retreat is limited!
CLICK HERE TO REGISTER NOW on our secure server