TENTATIVE

"SAIL WITH SPIRIT" PRESENTERS
MANY MORE TO COME !!

| | | | | |
| --- | --- | --- | --- | --- |
| | | Matt Shaffer | | |
| | | | | |
| Sarah Larsen | Jaya Jaya Myra | Patti Conklin | Marilynn Hughes | Miyuki Akasha |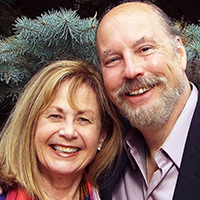 Jonathan and Andi Goldman

Jonathan Goldman, M.A., is an international authority and pioneer in the field of sound healing. He is a renowned writer, musician and teacher. Jonathan is the author of several books including Healing Sounds (Inner Traditions), The Divine Name, the 2011 Visionary Award for "Best Alternative Book" of the Year and The 7 Secrets of Sound Healing (both from Hay House); A Grammy nominee, his award winning recordings include: "Chakra Chants", "The Divine Name," and "Reiki Chants". He is the Founder and Director of the Sound Healers Association and CEO of Spirit Music. Jonathan Goldman was named as one of Watkins' Mind Body Spirit magazine's "100 Most Spiritually Influential Living People."
Andi Goldman, M.A., L.P.C., is a licensed psychotherapist, specializing in holistic counseling and sound therapy. She is the Director of the Healing Sounds® Seminars and Co- Director of the Sound Healers Association. She is a musician, teacher, sound healer, award-winning author, and the wife and partner of Jonathan Goldman. Jonathan and Andi Goldman have co-authored Chakra Frequencies, winner of the Visionary Award for "Best Alternative Health Book" of the Year and their new best-selling The Humming Effect which has just won the 2018 Gold Visionary Award for "Best Health & Healing Book" (both from Inner Traditions). Together Jonathan and Andi have dedicated their lives to the path of service, helping awaken and empower others with the ability of sound to heal and transform.
www.healingsounds.com
info@healingsounds.com

WORKSHOP:
Sound for Personal and Planetary Healing
Andi & Jonathan Goldman will discuss the importance of understanding and using the power of sound in these extraordinary times of shift and change. They will begin with "The Four Pillars of Sound Healing"—the basic understanding of how sound can heal and transform: "Everything is Vibration", "2. Intent is Powerful", 3. "We are all unique vibratory beings" and "4. Silence is Golden". They will also includes the psycho-acoustic and vibro-acoustic benefits of specific sounds.

Andi & Jonathan will then move into the second portion of the program, In particular, focusing on a sound that embodies all Four Pillars—humming. They will discuss the ability of humming—the simplest self-created sound—to reduce stress, enhance relaxation, strengthen our immune system, lower heart rate and blood pressure, release melatonin, generate nitric oxide, and resonate different portions of the body for an internal, therapeutic massage. The Goldman's will talk about, and teach Conscious Humming and how the simple sound of humming when properly created through breath, resonance and intention can manifest extraordinary benefits for body, mind and spirit. They will demonstrate "Conscious Humming"—how to receive the maximum benefits of personal healing from this sound.

In the third part of this program, Andi & Jonathan will discuss the use of sound to manifest change on a planetary level—how intentionalized sound can interface with the field of the Earth and create positive vibratory shifts. They will lead a brief experiential guided exercise of Conscious Global Humming for planetary healing.

Dr. Bruce Lipton has said of their book THE HUMMING EFFECT "It is a powerful non-pharmaceutical prescription for self-healing that has only positive side effects, such as harmony, health and happiness."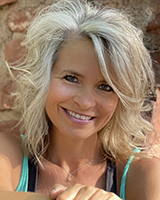 Sunny Dawn Johnston

Sunny Dawn Johnston is an acclaimed psychic medium, changemaker, transformational thought leader, and spiritual biz mentor. She is a weekly columnist for Woman's World magazine and the author of twenty-one books, including her flagship bestsellers, Invoking the Archangels and The Love Never Ends, which have become the cornerstones for many of her keynote topics such as intuition, mediumship, and the angelic realm.
Through her courses, private sessions, and live events, Sunny has grown and cultivated a diverse global community. Whether in-person or online, her strong mentorship encourages thousands of students to connect with their heart and the core of their being and guides them to experience life in a higher vibrational, multi-dimensional way.
Sunny is also the creator of the ELEV8 Your Life membership site… a virtual community focused on designing a high-vibrational life – bursting with abundance, self-love, and joy. Leading the ELEV8 Your Life community, Sunny focuses on accountability, support, and guidance as the solid foundation of intentional and lasting transformation. All are welcome to join ELEV8 Your Life, where members have exclusive access to 20+ years of her knowledge and teachings.
Sunny's biz membership, My Spiritual Biz, is a community for heart-based entrepreneurs. Sunny's 30 years of business experience and her multi-million dollar generating team guide and mentor members who are starting, building, or growing a spirit-based business. Sunny and her team of experts provide the bridge between envisioning and actualizing your entrepreneurial dreams.
SDJ Productions has expanded Sunny's work beyond writing and speaking engagements and into publishing books, CD's, and oracle card decks. Her latest project is The Multi-Dimensional Oracle Card Deck. Sunny believes it is time to embrace ALL of our BE-ingness … and to do that, we must let go of what we have been taught about living in this 3D reality. There is so much more, and it is calling us to ascend, expand and embrace our multi-dimensional reality. She is on a mission to help others connect and align with the true power of their being as well. In her spare time, Sunny is actively involved in the spiritual community and volunteers as a psychic investigator for the international organization FIND ME. This is a non-profit organization of Psychic, Investigative, and Canine Search & Rescue (SAR) volunteers collaborating to support law enforcement and families of missing persons and homicide victims.
WORKSHOP:
Angels and Intuition
Do you want to be more in touch with your intuition, but don't know how? We all know that we have intuition and spiritual support, but these gifts often go to the wayside.

Most people never learn to trust their intuition, and as a result they miss out on important guidance from the angels and other spiritual beings. It's so easy to neglect our intuition and spiritual support, especially when life gets tough.
In this class, you'll learn how to tap into your intuition and connect with the angelic realm. You'll also learn techniques for moving through life's challenges with the help of these benevolent beings.

It can be so hard to trust our intuition and get the signs from our Angels. I know for me it took a lot of practice and patience to start really tuning into that innate guidance system within me.

In this class, you will learn:
• How to connect with your Angels, Guides and loved ones to receive divine healing, love, forgiveness and support
• How to expand and develop your intuition
• How to interpret the messages that your Angels are sending you
• How to trust your own intuitive guidance
• Guided meditation techniques to open the communication between your physical world and the Spirit world
• Simple steps for grounding and connecting with the angels
• Who the Archangels are and what are their qualities?
• How to discover your Guardian Angel's name
• How to discern between your Guardian Angel, the Archangels, Spirit Guides and your Deceased loved ones
WORKSHOP:
Connecting with Your Angels
Through a series of meditations, visualizations, hands-on exercises, you will learn how to call out to each Archangel, to know them by name and to develop your own special relationship with each one. You will learn how to move from a place of low vibration, pain or disease into the healing light and everyday presence of the Archangels as Sunny guides you to connect with your Angels.

This workshop will offer you a chance to experience the unconditional loving energy that is surrounding you and supporting you always and in all ways. When you learn to call upon the Archangels with an open heart you will begin to experience a transformation of body, mind and soul.

Through her own inspirational life story, Sunny will teach you how to invoke the archangels to empower your inner being and move you from pain or fear to the joy that is your birthright! Sunny will take you on a journey of peace, happiness and unconditional love.

What you learn by Connecting with Our Angels and Spirit Guides:

• The difference between an Angel and Spirit Guide
• If you are interested in expanding your awareness on connecting, with your Angels and Spirit Guides
• If you are guided to work with the Angels – but not sure how they are coming to you
• If you are having experiences and not sure what the messages may be from your Spiritual team
• How to invoke Angelic support
• What Angels to call on at different times for guidance and support
• Remaining open to receive Angel messages during difficult times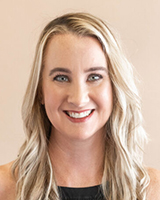 Molly McCord

Molly McCord, M.A., is a bestselling  author, professional intuitive astrologer, and modern consciousness teacher who has hosted a successful astrology podcast with over 4 million downloads since 2012. Molly has 11 published books, including her new bestseller, "Awakening Astrology: Five Key Planetary Energies for Personal Transformation". She connects weekly with thousands of astrology enthusiasts around the globe with the intention of returning them to their own wisdom, power, and choices. More of Molly's current programs and teachings can be found at www.MollyMcCord.online

WORKSHOP:


Sail Through Your Soul Signature with Astrology

Let's cruise through your major energy signatures as we look at new ways to tap into your natal astrology chart. We'll go deeper into many layers of your astrology, including your hidden energies, important influences, dominant elements, your Divine Masculine and Divine Feminine energies, and much more! You will discover more about your life path, personal expression, and how you move through the world based on your unique energy. This workshop is suitable for beginners as well as those more advanced in astrology. Please bring your natal astrology chart to this workshop. You can download a free natal astrology chart at www.Astro.com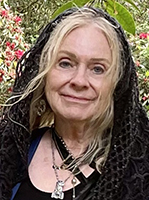 Star Wolf

Linda Star Wolf, Ph.D., has been a shamanic visionary teacher and guide to thousands of people over the last four decades. Starting out as a therapist in the mental health and addictions fields in the 1980's, Star Wolf was a nationally certified alcohol and drug counselor for 30+ years. She draws much of her wisdom from her personal experience of recovery and discovery from addictions.

The author of several books, Star Wolf is the creator of Shamanic Breathwork®, the Shamanic Healing Initiatory Process® (S.H.I.P.), the Founder of Venus Rising Association for Transformation, and Founding President of Venus Rising University for Shamanic Psychospiritual Studies. Star Wolf is also co-founder of the Shamanic Mystery Tours and guides spiritual seekers to travel as emissaries to sacred shamanic sites worldwide.

Dedicating her life to assisting soul seekers to release dysfunctional patterns and behaviors of all kinds to radically transform their lives, Star Wolf teaches how to embody the shaman within and step into a life of passionate soul purpose. Her commitment to sacred activism and visionary leadership led her to create the Shamanic Ministers Global Network and train Shamanic Breathwork Facilitators around the world.

Star Wolf has a deep connection to shamanic earth wisdom teachings originating from Indigenous elders. Twylah Nitsch, beloved Seneca Wolf Clan Grandmother, gave her the spirit name Star Wolf and adopted her as a Spiritual Granddaughter.

Star Wolf's lifelong passion and purpose is to support personal transformation to raise planetary consciousness of love and wisdom, one breath at a time.
www.shamanicbreathwork.org
venusrising@shamanicbreathwork.org
WORKSHOP:

Shamanic Breathwork: Breathe Until You're Surprised!

The Shamanic Breathwork ceremony is a powerful transformational journey that inspires individuals to Awaken the Shaman Within and reconnect with their own inner shaman.

As old wounds and dysfunctional patterns are released and transformed, individuals begin to regain lost soul parts and remember the magic of who they truly are. Empowerment brings wholeness and healing back into their own lives, to the lives of those they love, and to the world at large.

This SBW process is highly experiential and the wisdom and healing gained comes from each individual's inner experience. Shamanic Breathwork honors and blends the timeless wisdom of ancient traditions with the emerging new paradigm methods of healing and teaching. It functions as the rainbow bridge between these two worlds honoring the best of both worlds while creating a bridge for body, mind, heart, soul and spirit.

In the past, and still in some remote areas, the Shaman was sought out much as a physician, counselor or minister is today. In the Shamanic tradition of old, the healer (Shaman) attempted to restore healing and balance to others by performing sacred rites or ceremonies which usually included prayers, songs and chants. They would also journey into other realms while being assisted by power animals, spirit guides and allies.

While honoring the ancient shamanic lineages, Shamanic Breathwork focusses on Awakening the Shaman Within. There is ample support from Shamanic Breathwork Facilitators and co-journeyers to assist during the session to enable a safe journey for the participant.

Each person's Shamanic Breathwork journey is a highly individualized process and no two are ever the same. Some of the states of consciousness reported range from divine, otherworldly bliss states to the struggle to be released from negative forces in the psyche. Rebirthing is a common occurrence, as is the life review where one relives or observes their lifetime experiences. Old patterns of dysfunction may be brought to the surface. Addictions are sometimes transformed during this process, as feelings such as grief, fear, rage and anxiety are released.
PRIVATE SESSIONS:
Private Shamanic Session with Star Wolf
A private Shamanic Breathwork Ceremony with Star Wolf to access your Shaman Within. By using a deep cyclical breathing practice, you will be guided to create a natural altered state of consciousness which will allow you to connect with and your Ancestral Helpers, Spirit Guides, and Power animals medicine for your soul.

90 Minutes Session - $375
Shamanic Egyptian Oracle Reading with Star Wolf
This is a Shamanic Ceremony where Star Wolf will drop into an altered state with you to channel a Shamanic Egyptian Reading to assist you on your path. You are welcome to come with questions, or simply an open heart and mind and let the cards pull you.

Star Wolf has authored 3 Egyptian Books that were birthed through a life

90 Minute Session - $375
Medicine Animal Wheel with Star Wolf
In the tradition of Seneca Wolf Clan Grandmother Twylah Nitsch, Star Wolf's medicine teacher, Star Wolf will assist in discovering the 7 main medicine animals that are walking with you on your human path. The spirit of the creature teachers, when activated, synchronistically begin to show up as ally's and helpers in everyday life in amazing ways. Including entering into your dreams and visions, offering support and direction.

90 Minute Session - $375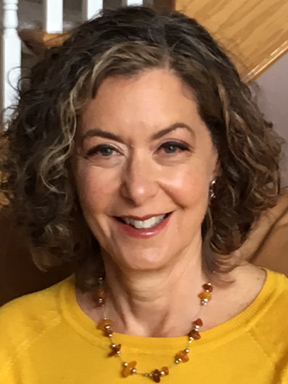 Dr. Linda Backman

Featured on Dr. Oz, Gaia TV and Coast to Coast AM, Dr. Linda Backman is an expert regression therapist and licensed psychologist with over 40 years of private practice experience, including 25+ years guiding Soul Regressions. Linda's latest book is Souls on Earth: Exploring Interplanetary Past Lives . She is also the author of The Evolving Soul and Bringing Your Soul to Light .

Linda has guided innumerable individuals in regression hypnotherapy to access their past and between lives. In this way, she assists people to more fully recognize who we are as a soul throughout our many lifetimes and during the time we are not incarnate. Regression hypnotherapy allows the client to understand their soul mission, soul progress, soul relationships, and much more.

Linda studied and co-taught with Dr. Michael Newton, author of the seminal books on Life Between Lives regression therapy, and co-created and served on the Founding Board of the Society for Spiritual Regression (now The Newton Institute) as Membership Chair and President.

Linda established the RavenHeart Center & Training Institute in Boulder, Colorado in 1997 and teaches regularly online and worldwide.  Linda conducts private soul regression and spiritual mentoring sessions remotely and in person.  Linda's web site: www.ravenheartcenter.com

WORKSHOP:
Exploring the Further Reaches of Your Soul:  Accessing Your Spiritual Guides, Soul Archetype, and Interplanetary Lives

Past lives and life today reveal your Soul Archetype and Origin. Our soul's wisdom builds from one life to the next as we experience each incarnation. Unique qualities expand depending on whether our soul originates in the spiritual realm tied to the Earth, Interplanetary, or Angelic sphere.

Your Soul Archetype, among seven possibilities, is immortal. Combine your origin, archetype, and past lives and who you truly ARE becomes undeniably apparent. An examination of your current personality, health, and relationships uncovers your Soul Origin and Archetype.

Add in a deep dive into the discovery of your Spiritual Guide & Guiding Forces and you have a potent recipe to discover a clear explanation of who you are at the core. When you KNOW yourself from the "inside out" then, and only then, can you own and honor your reason for being embodied at this time to advance Humanity.

PRIVATE SESSIONS:

Between Lives Soul Regression Sessions

Why are you here now? Expand your awareness and your life to an entirely new level at this pivotal time on Planet Earth! Discover the journey of your soul from lifetime to lifetime through a private, in-depth Between Lives Soul Regression (BLSR) session with licensed psychologist and expert regression therapist Dr. Linda Backman.

Linda has spent 25+ years conducting 1000's of regressions into the Between Lives state to uncover experiences between incarnations. Between Lives Soul Regression (BLSR) Therapy serves as a healing tool in a similar, but often deeper and more profound, manner as Past Life Soul Regression (PLSR) Therapy. BLSR sessions (3 1/2 hours in length) bring to light specific details concerning transitioning from the body into spirit, and who comes to meet us and guide us as we cross over.  BLSR Regression Therapy helps us evaluate our previous lives with soul "friends" and "elders," and illuminates how we choose the details of our next life.

Through the process of relaxation, guided imagery, and hypnosis, Linda will guide you through regression to discover the fascinating, mystical, and wholly real world of the time when we are pure soul. The majority of individuals are fully capable of accomplishing this experience. Gaining the awareness and knowledge of what actually occurs from the time of death until our next lifetime, for many, is a healing tool beyond description.

What are the key elements of purpose of your "thumbprint" soul?  Who are the individuals with whom you have lived lifetime to lifetime?  What is the unique purpose of your current life?  These questions and many others can be answered through the illuminating experience of a Between Lives Soul Regression.

Contact Earl@RavenHeartCenter.com or call 303-818-0575 in advance for more details and to schedule a session.


Mike Ricksecker

Mike Ricksecker is the author of the Amazon best-selling A Walk In The Shadows: A Complete Guide To Shadow People, eight historic paranormal books, and the esoteric tome Alaska's Mysterious Triangle. He has appeared on multiple television shows and programs, including Travel Channel's "The Alaska Triangle," History Channel's "Ancient Aliens," Discovery+'s "Fright Club," Animal Planet's "The Haunted", and more. Mike also produces his own Internet supernatural-based shows on the Haunted Road Media YouTube channel, and is the producer and director of the docu-series, "The Shadow Dimension," available on several streaming platforms.

For more than six years he hosted The Edge of the Rabbit Hole livestream show and currently hosts the Connecting the Universe interactive class which can be accessed through his online learning website, The Connected Universe Portal. Haunted Road Media is also his own paranormal and supernatural book publishing and video production company representing a number of paranormal authors, winning the award for Excellent Media In The Paranormal Field at the 2019 Shockfest Film Festival.
https://www.mikericksecker.com
mike@mikericksecker.com
WORKSHOP:
Alaska's Mysterious Triangle

The Alaska Triangle, much like its counterpart, the Bermuda Triangle, is one of the most enigmatic places on Earth. Since 1988, over 16,000 people have mysteriously gone missing across its landscape and over the years this region has played host to some of the strangest phenomena ever recorded. What causes this unexplained activity and what ancient mysteries may be hidden in the Last Frontier? In Alaska's Mysterious Triangle we'll explore:

Vortices, Portals, and Strange Phenomena

Missing Airplanes and People

Shipwrecks and Ghost Ships

Shadow Beings and Time Travelers

Extraterrestrials and UFOs

Unusual Creatures of the North

Ghosts and Hauntings

Governments Conspiracies and Cover-Ups

Connections to Lost Civilizations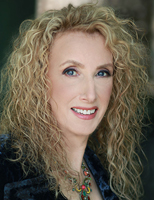 Susan Shumsky, D.D.

Susan Shumsky has dedicated her life to helping people take command of their lives in highly effective, powerful, positive ways. She is the author of 20 books in English, published by Simon & Schuster, Random House, New Page, and Skyhorse Publishing, and 36 books in foreign editions. She has won 43 prestigious book awards. A pioneer in the human potential field, she has taught thousands of people meditation, prayer, affirmation, and intuition. Her book titles, several of which were #1 Amazon.com best sellers, include: Divine Revelation, Miracle Prayer, How to Hear the Voice of God, Ascension, Exploring Meditation, Exploring Auras, Exploring Chakras, Instant Healing, The Power of Auras, The Power of Chakras, Awaken Your Third Eye, Awaken Your Divine Intuition, Color Your Chakras, The Big Book of Chakras and Chakra Healing, Third Eye Meditations, Earth Energy Meditations, Prosperity Meditations, The Inner Light: How India Influenced the Beatles, and her First Place Ben Franklin Book-Award-Winning memoir, Maharishi & Me.

Susan is a highly respected spiritual teacher and founder of Divine Revelation®—a unique field-proven technology for contacting the divine presence, hearing and testing the inner voice, and receiving clear divine guidance. For over two decades, her mentor was Maharishi Mahesh Yogi, guru of the Beatles and of Deepak Chopra. She served on Maharishi's personal staff for 6 years.

A sought-after media guest and highly acclaimed professional speaker, Susan has done over 700 speaking engagements and over 1300 media appearances since her first book was published, including Woman's World, GQ, Cosmopolitan, The New York Times, Los Angeles Times, Sunday Express of London, Washington Post, nationally syndicated and network TV, Alan Colmes on FOX news, Coast to Coast AM with George Noory, and William Shatner's Weird or What? She is featured in the movies Three Magic Words, The Illumined Ones, Superpower, The Maharishi Archives, and The Beatles and India.

Dr. Susan Shumsky's websites are www.drsusan.org and www.divinetravels.com

Awaken Your Divine Guidance: How to Receive Clear Messages from the Inner Voice

Do you want to hear the "still small voice" of divine guidance within? Deep within the heart of every soul is the desire to experience and communicate directly with Spirit. In fact, the divine presence is not the exclusive property of great saints, sages, and holy men. Everyone is worthy to receive the blessings of Spirit. Because in this life-transforming deep meditative workshop, Dr. Shumsky will introduce proven methods for opening your heart, mind, and spirit to the riches of contact with your higher Self. She will lead a guided meditation, conducted by Spirit, which will open the pipeline to your inner wisdom and begin the flow of divine guidance, love, healing, wisdom, and inspiration from the center of Being within. You can access your true higher nature and experience visions, words, and feelings from the spiritual plane. You can communicate with divine beings, such as deities, ascended masters, angelic and archangelic beings.

During this workshop, you will be led to:

- Pass through the seeming veil that has separated you from Spirit.
- Experience the supernal light, love, and presence of Spirit directly.
- Heal ego blockages that have prevented clear inner divine contact and communication.
- See, hear, and feel the divine presence through proven Divine Revelation® techniques.
- Open your connection with divine beings who are always there to guide you.
- Receive messages and answers to practical questions from the "still small voice" within.

And more! Realize your latent supernormal abilities and allow the third eye to open wide. This workshop can transform your life.


Dr. Sarah Larsen, M.D.

Sarah Larsen, MD is a Medical Intuitive who received a degree as a Medical Doctor from the Medical University of The Americas and is an Ordained Interfaith Minister from All Paths Divinity School. Her approach to intuitive healing is described as merging ancient wisdom, modern science, and spirituality for optimal living and completion of your soul's journey! She is a world-class speaker, entrepreneur, and visionary whose work unites the world of business with essential wisdom of mind-body-spirit.

https://drsarahlarsen.com/about, https://www.miraclemakersacademy.com

drsarah@drsarahlarsen.com

WORKSHOPS:

Learn to Read Your Palm with Dr. Sarah Larsen

Your hand is a map of your life because every part of the hand, from the fingertips to the wrist, contains important signposts created by your nervous systems (NS). Yes, as you may know, you have more than one NS. What you might begin to recognize is that in your multiple NS you have more "sense receptors" that allow you to know yourself and all others on a Multiple Dimensional level! 

More than anything else! Would you like to know deep insights about your life, purpose, and possibilities? Do you want to make better decisions from the intelligence of your multidimensional being? The wisdom you seek is in your hands.
Palmistry and the practice of hand analysis have been found in Vedic scripts, the bible, and early Semitic writings. Aristotle (384-322 bc) discovered a treatise on palmistry on an altar to the god Hermes. The Greek physicians Hippocrates and Galen (ad 130-200) were both knowledgeable about the use of palmistry as a clinical aid. Hippocrates, "Healing is a matter of time, but it is sometimes also a matter of opportunity." You don't know what you do not know until you have an epiphany. Your Self-Mastery, Ascension, and Freedom manifest in the palm of your hands!   

The lines in your palms may be read during the workshop.
Join Dr. Sarah Larsen

Sacred Ceremony of Timeless Egypt, Sicily, And Merging Group Energy for Planetary Intentions

An advanced level of Ascencion work- A Gathering for those in service to the Planet.  This ceremony is for those that see it as a privilege to do planetary work. Does it matter where you came from?  Are there Ascension Teachings hidden within your heart that become available when you keep Divine appointments?  

When you set your insides right -you move forward and use everything that providence has provided! 

Ancient Sacred Ceremony in underneath the stars! Created and invoked by group energy on the high seas.  Those that are ready to use the love, grace, and magi bestowed upon them in multiple past lives, this is a once in a lifetime experience! Egypt's mysteries filled with gods, spiritual leaders, and sacred sites have stirred in the hearts of people around the globe for over 7000 years! They spoke of these times....Experience the Miracle, Mysteries, Magi for yourself while sailing the high seas!

Dr. Sarah has led spiritual pilgrimages to Egypt, initiations at sacred sights in Sicily, and the Spheres of Costa Rica! 

All over the world, and activations for the greatest good of the planet. 

Connect to timeless Egyptian experiences of the temples, their sacred energy, and the physical, emotional, and mental transformation available. 

Part initiation, part activation, and part just plain fun to walk like an Egyptian while doing good for our planet and galactic family!

Experience the places only the pharaohs, high priestess, and priest were allowed. Have access to, participate in, and be prepared for experiencing sacred within yourself! Oils, symbols, mudra, and so much more are part of this ceremony. 

Bring a brand new gold or white outfit you created or had crafted -purchased - for this ceremony. You will be facilitated through an experience connecting you to the holy sanctuaries of Isis, Hathor, and Horus. Possible activation of your higher senses may be realized as you are guided in mediation to Energies from between the paws of the Sphinx at sunrise, and the private group ceremony in the King's Chamber of the Great Pyramid of Giza, and sailing the Nile as you sail the seas.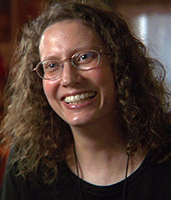 Marilynn Hughes
Marilynn Hughes founded The Out-of-Body Travel Foundation in 2003 (Mission: Reduce Spiritual Hunger Worldwide). Marilynn has experienced, researched, written, and taught about Out of Body Travel and Mysticism since 1987 and has appeared on dozens of radio and television programs to discuss her thousands of out of body experiences.
Marilynn Hughes has studied the Ancient Sacred Texts of all Major and Minor World Religions, as well as Catholic Mystical, Ascetical, Biblical, Doctrinal, Dogmatic, Systematic, Liturgical, Catechetical and Moral Theology. She has also studied Individual Schools of Theology, to include Franciscan, Carmelite, Ignatian, Dominican, and Benedictine.
Marilynn has trained as a Remote Viewer in Transdimensional, Controlled and Associative Remote Viewing and is a Hypnotherapist. She received certifications in various psychological and therapeutic modalities including NLP, REBT, CBT, ACT, DBT, MBCT, EFT, TFT, SFBT and NBA Therapies. (Educational Details Here.)
Marilynn has authored 104 books, 40 magazines and 18 CD's on Out of Body Travel and Comparative Religious Mysticism including her seminal classic The Mysteries of the Redemption: A Treatise on Out-of-Body Travel and Mysticism, which is now in signed with Ubiquity Entertainment and Dean Lyon of 'The Lord of the Rings' to create a feature film/tv series based on her experiences shared in this work. Marilynn also joins James Van Praagh in development on the board for The Afterlife Uncovered, a television project.
Marilynn was featured in the documentary film, The Road to Armageddon: A Spiritual Documentary, and in video productions: The Grand Phases of the Soul, The Stairway from Earth to Heaven, How to Have an Out-of-Body Experience, The Tao of Mysticism, The Initiations into the Mysteries, The Rites of Passage and At the Feet of the Masters.
Marilynn Hughes is the author of the first and only English Language Encyclopedia of Ancient Sacred Texts, The Voice of the Prophets: Wisdom of the Ages (In Twelve Volumes). Her out of body travel work has been featured in The Encyclopedia of the Unseen World, by Constance Victoria Briggs and in Extra-Planetary Experiences: Alien Human Contact and the Expansion of Consciousness, (along with Dr. Edgar Mitchell and Ingo Swann) by Dr. Thomas Streicher. KC Armstrong, (Former Producer of the Howard Stern Show), in his book named Marilynn as one of thirteen Simply Amazing Women.
Marilynn has been the subject of several Out of Body Travel Research Studies including The Out-of-Body Experiment by Alex Tsakiris of Skeptiko. Marilynn Hughes and Dr. Rudy Schild (Professor Emeritus Astrophysics Harvard) co-authored a chapter entitled The Science for Moral Law which was included in Volume III of The Change. She has been featured on Coast to Coast AM with George Noory and Midnight in the Desert with Art Bell among others. Her books have received 'College Textbook' classification, she received Two Global Media Mentions Awards in Four Countries, Two Editor's Choice Poetry Awards, have been inducted into Forbes Magazine Book Club, are listed on Google Scholar, Academia, Stanford.edu and David Hume Texts Online.
Marilynn Hughes spent two years on the original board of The Dr. Edgar Mitchell Foundation for Research into Extraordinary Experiences now known as the Consciousness and Contact Research Institute, working to define the Consciousness Modalities which were explained in detail in Marilynn's book The Hammer of Mysticism: Encyclopedic Journey into Out-of-Body Travel, Mystical Processes and Terms, and contributed the chapters entitled Out-of-Body Travel, Astral Travel and Remote Viewing: Definition, Similarities, Differences, Spiritual Potential and Related Hierarchies and The Progression of Out-of-Body Experiences to their books, A Greater Reality Volumes II and III.

https://outofbodytravel.org
MarilynnHughes@outofbodytravel.org

WORKSHOP:

The Out-of-Body Travel Foundation Intensive

Join Marilynn Hughes for an intimate gathering intended to draw its participants much deeper into their own interior mystical spiritual awareness. In so doing, Marilynn will guide you towards out of body experiences and all the gifts that they bring into your life by charging your focus in a very enhanced fashion. During this class you will learn about the stages of out of body travel, what to expect and how to navigate through them.

Among other things, you will learn about:
- Intense, deep and lengthy meditation
- Purposeful and focused attention
- Prayer that flows within the movement of the circular spheres of the heavens
- Separating from your physical body
- Various corridors of travel in the out of body travel state

Beyond this, Marilynn will explain to you the mysteries of out of body travel and the intricate workings of the mystical realms in the actual completion of the karmic impetus of souls and the divine destiny of humankind. Out of body travel is the key to the purposeful expression of human life on this earth, and the actual fulfillment of the human experience as it pertains to the earthly journey. Don't miss the opportunity of a human incarnation to complete and compel so much within your soul to triumph in its upward motion towards a higher thrust of light, knowledge, wisdom and peace. It can be done, and it can be understood. Take the journey.

PRIVATE SESSION:

Spiritual Counseling

$200/hour

Private Spiritual Counseling to help people to determine their blocks and issues which may be preventing them from moving forward in the spiritual life and towards out of body experiences and from any issues which may arise that have become blocks to the spiritual path. Marilynn utilizes both spiritual and psychological tools to help her clients work through and beyond issues which are keeping them from progressing in their spiritual lives.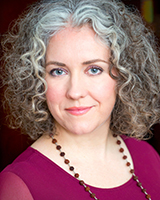 Jaya Jaya Myra

Jaya Jaya Myra is a well-respected spiritual teacher bridging transcendental and Shakti-based teachings to create a fully empowered life. She's the Founder & Executive Director of the 501c3 non-profit organization Gita for the Masses, teaching spiritual practices that promote conscious character development, inter-religious dialogue & interfaith harmony.

Jaya Jaya Myra is known as the "Wellness Lifestyle Expert" and is the go-to media expert on mind-body wellness, stress management, mindfulness, food for mood and natural, healthy living. She's a best-selling author, TEDx and motivational speaker, and Creator of The WELL Method. She's also regular NBC contributor and regular guest on nationally syndicated network TV including ABC, CBS, NBC, FOX, and numerous top-tier publications like Reader Digest, Better Homes & Gardens, Today, PopSugar and many more.

After healing herself naturally from debilitating fibromyalgia, Myra used her in-depth knowledge of meditation and fundamental spiritual principles to develop The WELL Method to teach people the 4 cornerstones of a healthy, purpose-driven life. Her approach to mind-body wellness, spirituality and purpose shows why one-size-fits-all solutions don't work for everyone, and how to find what will work for you.

Myra's debut book, Vibrational Healing: Attain Balance & Wholeness. Understand Your Energetic Type is now published in 10 languages and is available worldwide. Her upcoming book, The Soul of Purpose, was published in January 2021.

www.JayaJayaMyra.com
Myra@JayaJayaMyra.com

Manifesting the Light Within: How to Use Your Full Spiritual Potential in Day-To-Day Life

We all have our own unique connection with God and our higher self, but do you know how to make this practical in day-to-day life and use your connection with God to unlock your full potential? In this workshop, Jaya Jaya Myra will discuss the profound connections between spirituality, purpose and health and how to use The WELL Method to unlock your full potential and create the successful, purpose-driven life you want.

During this workshop you'll learn:

- How purpose has created everything about you including your temperament, body shape and structure.

- How The WELL Method can help you awaken your deepest potential and live it each and every day.

- Why people fail at meditation and how to create a practice that is guaranteed to work.

- The difference between mindfulness and meditation and how to use both to turbo-charge your life.

- The difference between transcendental and shakti-based spiritual practices, and how to use both to make yourself whole.

- What inner prosperity is and how to use it as fuel for everything in life.


PRIVATE SESSIONS:

Shakti Name Analysis

Have you ever wondered what power your name holds? Join Jaya Jaya Myra as she guides you through a mantra analysis of your name, shedding light on your unique personality, strengths and weaknesses, and even the type of spiritual practices that will most benefit your personal growth. You were made perfect, and a personalized name analysis will show you exactly why.

Create Your WELL Method Blueprint

Create your personalized WELL Method blueprint with Jaya Jaya Myra. Learn your unique elemental type and use it to discover your strengths, weaknesses, and personalized approaches to health and successful living. Your personalized blueprint will let you hone in what works for you, what doesn't work and *why*, so you can overcome any obstacle life throws at you.

Awaken The God and Goddess Within

In this powerful session you'll learn esoteric and secret practices to directly awaken the power of God within you. This is for devoted spiritual practitioners that want to embody and manifest the divinity you were born with. You'll learn the difference between worshipping an external God and the body being a temple of God, while awakening the power that is inside you.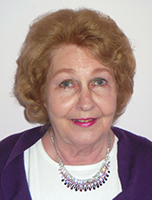 Barbara Hardie

Barbara is the Founder & Director of Angel Connections. Her mission is to help individuals connect with their spiritual self (Soul & Spirit), as well as their Heavenly Helpers: Guardian Angels, Spirit Guides, Ascended Masters and Archangels, and to improve the quality of life through spiritual awareness and growth. She is a channel for the Ascended Masters and Archangels. She offers a variety of workshops on topics such as Connecting, Healing & Manifesting with Angels, Path of the Soul/Reincarnation, Soul's Purpose/Life Mission, Ascension, Stairway to Heaven and the ONE KEY That Opens Heaven's Door, and Soul Attachment/Releasement. She is the author of 3 award-winning books: Creating Heaven on Earth: A Guide to Personal Ascension - explains humanity's purpose, Ascension Process, Path of the Soul, Creating our Contracts and what happens after physical death. Soul Releasement: Assisting Souls Into the Light - explains procedures to assist earthbound & attached souls and those in Purgatory/Bardo into the Light. Darkness: Where Does it Come From? - explains humanity's purpose, duality, Lucifer, and what we can do to stamp out darkness on Earth. She is now working on her 4th book on the subject of miracles, in which her guides promise that she will write about her personal miraculous healing experiences. She is an ordained Spiritualist Minister, Certified Spiritual Healer, Medium & Counselor, as well as an International Speaker. She offers Angel and/or Soul Purpose Readings, as well as Soul Releasement sessions. For more information regarding Barbara and what she offers, please visit www.angelconnections.com, bhardiema@aol.com , 413-258-0228

WORKSHOPS:
Stairway to Heaven and the ONE KEY That Opens Heaven's Door

While there are many steps on the Stairway to Heaven, which we have been climbing since our first incarnation, there are certain steps that are extremely important during this particular lifetime. Humanity has had many lifetimes to learn and grow through the challenges we placed in our Life Plan. Since this may be the last lifetime for many souls on Earth before they ascend into the higher dimensions, it is in our highest best interest to follow these steps. We will discuss each of these steps as well as the ONE KEY that opens Heaven's Door. I have been using this key for approximately 20 years and experienced the "light bulb" effect of its importance when Jesus/Sananda guided me to present this information in one of my classes. While it is a very simple step, it seems to be extremely difficult for some humans. Experience a powerful guided meditation to assist you in attaining the KEY!

Path of the Soul

Have you ever wondered why are you here; what are you supposed to be doing? Well, we create our life/mission (what we want to accomplish during our journey to Earth) and who we want to be associated with to help us accomplish our mission, and we make agreements/contracts with these important individuals. We will follow the cycle of Life / Death / Rebirth as we plan our life on the Other Side. Learn how we can get through our life lessons and balance our Karma more easily during our physical life. We will also explore what happens after physical death. Learn why we choose to return and what we can do to make each lifetime better. Experience a Life Review Meditation to find out where you are on your path and IF any revisions can be made to your contract/blueprint at this time.

PRIVATE SESSIONS:

Angel and/or Soul Purpose Readings

These 2 readings can be separate or combined in one session. My Guides (ascended masters & archangels) go into the Akashic Records regarding your purpose or to help you in understanding any challenges you happen to be experiencing. Most of the time when we learn the spiritual reason things are happening, it makes it much easier to resolve the issue(s) more quickly. One Hour: $150 / Half Hour: $75

Soul Attachment/Releasement Session

Energy which is not yours, may attach to your energy and cause you to say or do things you ordinarily would not say or do. Even if this earthbound energy means no harm, the least it does is keep your energy at a lower vibration than it should be. Sometimes people are not aware that they are hosting negative energy, which is not their own. My guidance can assist in releasing them and escorting them to where they belong. Hour - $150 / Half Hour $75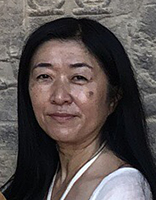 Miyuki Akasha

Spreader of love & joy through sounds. Miyuki plays "Soul Sound Lyre," a kind of harp which transfers cosmic vibration directly into one's heart, body and soul. Her mission is to help one's soul to bloom its flower ! Her cosmic sound vibration will guide you to your soul path. She is also a Homoeopath, Breath Awareness Facilitator. She operates community space "Akasha," based in Kyoto Japan.

https://ameblo.jp/lotus-garden999/entry-12351280933.html?frm=theme
akashasong999@gmail.com

WORKSHOP:

Soul Sound for Spirits and the Earth

Miyuki is a spreader of love and joy through sounds. Enjoy amazing new experience of listening "Soul Sound Lyres" through your own body vibration. The feeling of such happiness might stay in your cells for about half a day. Miyuki's task is to help changing vibration of all being into this feeling and sensing state from thinking and surviving mode so that all the earth will be covered with such love and light energy !

PRIVATE SESSIONS:

Soul Sound Lyre Sound Vibration on Your Body

In a sacred safe space, Miyuki will play Soul Sound Lyres intuitively on your body, may sing your heart song. While staying in the vibration of the lyre sounds and the silence in between you will be fully connected to your true self freeing from minds, emotions so many healing can happen within you. Sounds works on the body, in the mind as well as invisible soul field, too.