"SAIL WITH SPIRIT" PRESENTERS
WORKSHOP DESCRIPTIONS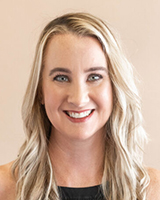 Molly McCord

Molly McCord, M.A., is a bestselling  author, professional intuitive astrologer, and modern consciousness teacher who has hosted a successful astrology podcast with over 4 million downloads since 2012. Molly has 11 published books, including her new bestseller, "Awakening Astrology: Five Key Planetary Energies for Personal Transformation". She connects weekly with thousands of astrology enthusiasts around the globe with the intention of returning them to their own wisdom, power, and choices. More of Molly's current programs and teachings can be found at www.MollyMcCord.online

FREE WORKSHOP:

Your North Node and Powerful Soul Growth in This Lifetime

Your North Node represents what your soul is here to learn in this lifetime, and your South Node is what you are leaving behind that could also feel very comfortable and familiar. We're going to dive into your soul growth themes as you connect with your untapped talents, gifts, new skills, emerging abilities, and how to stretch into more of your full potential with power and consciousness.
PAID SPECIAL EVENT (2 hours: $199)

Gods and Goddess of the Seas: Connecting with Powerful Archetypal Energies
As we sail through the enchanting energies of Alaska, the Inside Passage, and the powerful waves of the Pacific, we will dive into the deeper energetic messages and connections to the Gods and Goddesses of the Sea in astrology and Inuit culture. This special 2 hour presentation will include a focus on Neptune, Salacia, Sedna, and lunar energies in an astrology chart, plus the delightful connections to the Gods and Goddesses of the Seas in Inuit mythology and culture. There are numerous deities associated with the seas, glaciers, icebergs, moon, and spiritual world. We will look at these energies at a personal level in astrology, and then gather to create a lovely collective portal with the intention of "blessing the seas" together as guests traveling through these energies.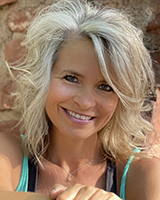 Sunny Dawn Johnston

Sunny Dawn Johnston is an acclaimed psychic medium, changemaker, transformational thought leader, and spiritual biz mentor. She is a weekly columnist for Woman's World magazine and the author of twenty-one books, including her flagship bestsellers, Invoking the Archangels and The Love Never Ends, which have become the cornerstones for many of her keynote topics such as intuition, mediumship, and the angelic realm.
Through her courses, private sessions, and live events, Sunny has grown and cultivated a diverse global community. Whether in-person or online, her strong mentorship encourages thousands of students to connect with their heart and the core of their being and guides them to experience life in a higher vibrational, multi-dimensional way.
Sunny is also the creator of the ELEV8 Your Life membership site… a virtual community focused on designing a high-vibrational life – bursting with abundance, self-love, and joy. Leading the ELEV8 Your Life community, Sunny focuses on accountability, support, and guidance as the solid foundation of intentional and lasting transformation. All are welcome to join ELEV8 Your Life, where members have exclusive access to 20+ years of her knowledge and teachings.
Sunny's biz membership, My Spiritual Biz, is a community for heart-based entrepreneurs. Sunny's 30 years of business experience and her multi-million dollar generating team guide and mentor members who are starting, building, or growing a spirit-based business. Sunny and her team of experts provide the bridge between envisioning and actualizing your entrepreneurial dreams.
SDJ Productions has expanded Sunny's work beyond writing and speaking engagements and into publishing books, CD's, and oracle card decks. Her latest project is The Multi-Dimensional Oracle Card Deck. Sunny believes it is time to embrace ALL of our BE-ingness … and to do that, we must let go of what we have been taught about living in this 3D reality. There is so much more, and it is calling us to ascend, expand and embrace our multi-dimensional reality. She is on a mission to help others connect and align with the true power of their being as well. In her spare time, Sunny is actively involved in the spiritual community and volunteers as a psychic investigator for the international organization FIND ME. This is a non-profit organization of Psychic, Investigative, and Canine Search & Rescue (SAR) volunteers collaborating to support law enforcement and families of missing persons and homicide victims.
FREE WORKSHOP:
Angels and Intuition
Do you want to be more in touch with your intuition, but don't know how? We all know that we have intuition and spiritual support, but these gifts often go to the wayside.

Most people never learn to trust their intuition, and as a result they miss out on important guidance from the angels and other spiritual beings. It's so easy to neglect our intuition and spiritual support, especially when life gets tough.
In this class, you'll learn how to tap into your intuition and connect with the angelic realm. You'll also learn techniques for moving through life's challenges with the help of these benevolent beings.

It can be so hard to trust our intuition and get the signs from our Angels. I know for me it took a lot of practice and patience to start really tuning into that innate guidance system within me.

In this class, you will learn:
• How to connect with your Angels, Guides and loved ones to receive divine healing, love, forgiveness and support
• How to expand and develop your intuition
• How to interpret the messages that your Angels are sending you
• How to trust your own intuitive guidance
• Guided meditation techniques to open the communication between your physical world and the Spirit world
• Simple steps for grounding and connecting with the angels
• Who the Archangels are and what are their qualities?
• How to discover your Guardian Angel's name
• How to discern between your Guardian Angel, the Archangels, Spirit Guides and your Deceased loved ones
FREE WORKSHOP:
Connecting with Your Angels
Through a series of meditations, visualizations, hands-on exercises, you will learn how to call out to each Archangel, to know them by name and to develop your own special relationship with each one. You will learn how to move from a place of low vibration, pain or disease into the healing light and everyday presence of the Archangels as Sunny guides you to connect with your Angels.

This workshop will offer you a chance to experience the unconditional loving energy that is surrounding you and supporting you always and in all ways. When you learn to call upon the Archangels with an open heart you will begin to experience a transformation of body, mind and soul.

Through her own inspirational life story, Sunny will teach you how to invoke the archangels to empower your inner being and move you from pain or fear to the joy that is your birthright! Sunny will take you on a journey of peace, happiness and unconditional love.

What you learn by Connecting with Our Angels and Spirit Guides:

• The difference between an Angel and Spirit Guide
• If you are interested in expanding your awareness on connecting, with your Angels and Spirit Guides
• If you are guided to work with the Angels – but not sure how they are coming to you
• If you are having experiences and not sure what the messages may be from your Spiritual team
• How to invoke Angelic support
• What Angels to call on at different times for guidance and support
• Remaining open to receive Angel messages during difficult times
PAID SPECIAL EVENT (2 hours: $177)

Angels and the Afterlife
Join psychic medium, spiritual teacher and best-selling author, Sunny Dawn Johnston, as she guides you through an experience of Angels and the Afterlife. Angels are all around you trying to get your attention, to be more connected, to support you in greater ways. Do you feel them? Your departed loved ones want nothing more than for you to feel their presence. Even as the death of a loved one seems so final, Sunny will teach you that the essence of that person - the love - still lives on and can be communicated directly to you. She will help you not only connect with your Angels and Spirit Guides, but teach you how to communicate with your loved ones in the Afterlife.
Having thirty years of experience speaking to the other side, Sunny will teach you how to tap in to your own unique way of best understanding these messages. You will discover your innate ability to connect with your angels and loved ones. You'll gain the tools necessary to tune into the signs and signals from your angels, guides and loved ones that have passed on. These tools will allow you to gain a stronger connection and a better understanding of the support and loving guidance you receive from the "unseen" realm. You'll also learn how to make the connection between the living and those who have passed, whether it be from natural causes, accidents or suicide.
If you're missing someone who has passed over or just curious about what messages you might receive from the angels and the other side, join Sunny for this in depth and fascinating workshop. You will walk away having experienced your Angels and loved ones in the Afterlife. It will be a fantastic, life changing workshop.
In this class, you will learn:
• How to connect with your Angels, Guides and loved ones to receive divine healing, love, forgiveness and support
• How to interpret the messages that your Angels are sending you
• Guided meditation techniques to open the communication between your physical world and the Spirit world
• Simple steps for grounding and connecting with the angels


For nearly 20 years, Dr. Michael R. Smith's pioneering work to connect empaths and sensitives with their Divine potential has reached millions. As a doctoral trained counselor, spiritual medium, and healing practitioner of indigenous energy medicine, Michael's great joy is to serve as a spiritual guide for those at all levels of awakening.

In addition to his annual Sedona Celebration spiritual retreat, he offers online intuition development classes, Lightworker business mentoring, soul readings, Queer Spirit classes for the LGBTQ community, and The Empath Sanctuary membership community. He lives in the mountains of Flagstaff, AZ where he enjoys hot yoga, skiing, hiking, and taking care of both Mother Gaia and his dog Akela.
www.EmpathConnection.com
https://empathconnection.com/contact
FREE WORKSHOP:

Igniting your Intuition: Building Confidence in our Sixth Sense and Spirit Communication

Wanting to juice up your intuitive perception and strengthen your gifts and abilities? Wanting to know how to receive and understand clear messages from your Spirit Guides? Wanting a deeper clarity on the questions of your life and how to create the things you want? In this 90-minute experiential workshop, we will be engaging in multiple unique and fun exercises to help you more confidently trust your intuition, rather than doubt. We will be exploring the two most important levels of the mental body and how to work with each so that you can accurately interpret the messages your intuition, and guides, are offering. Through exercises facilitated by Michael Smith's warmth and humor, you'll come away with genuine nuggets of wisdom from your Higher Self and set a course for renewed inspiration and action. Come prepared to experiment, play, and most importantly, have fun in a relaxed and no-pressure environment.
PRIVATE SESSION:
Soul Readings with Michael Smith, Spirit Medium
Wishing to receive clarity on career, relationships, physical health or your life path? Dr. Smith tunes in to your own SOUL & Higher Self to retrieve authentic, loving spiritual guidance and 'spirit nuggets' to point you in the right direction so that you can feel confident and clear about your life path and direction. Michael's engaging and lighthearted style immediately puts you at ease and his sessions are done with the understanding that all power, choice, and wisdom lies inside yourself.


Gail Thackray is a six generation Reiki Master and has travelled extensively working with spiritual healers and psychic surgeons around the world. Gail is an exceptional medium with tremendous connection to spirit and helps people to realign their energies for better health, love, finances and to live their soul-purpose. At Gail's demonstrations people report they felt an incredible energy and immediate positive changes in their relationships, finances and other areas of their life. Some even reported "miraculous," physical healing and instantaneous changes that could not be explained. Gail is able to see people's past-lives, tap into their body energetically and often gives messages from spirit. Gail is very in-tune with crystals and stones, working on people's energy fields and using crystal healing to protect and enhance the aura. Gail is the author of Usui & Tibetan Reiki Manuals, "30 Days to Prosperity," and several other books on spiritual healing and psychic mediumship development.

GailThackray.com
office@gailthackray.com
818 890 6111
FREE WORKSHOP:

The Power of Crystals

Gail Thackray is a powerful healer and medium who has traveled extensively around the world working with renowned healers and visiting places of spiritual significance. She works closely with crystals and other stones that she has discovered on her travels and will show you the crystal energy she has learned from the psychic surgeons, Druids and Aboriginals who all understand the power of crystals. In this workshop you will experience how to "feel" the energy of a crystal and to test how it affects your aura and your personal energy. You will learn which crystals resonate with you, not only to enhance and clear your chakras but specifically to your individual energy. Be able to choose crystals to enhance your life when you need a boost for love, health, abundance and protection. She will demonstrate how crystals can be used to detect energy blocks and health issues in the body and how you can use these on yourself and on clients during a healing session. Learn how to use the power of crystals for your psychic protection both personally and in your home and business. Learn techniques to clear and enhance chakras, for psychic surgery extraction, to heal the aura and to cut negative cords using crystals. Then learn to clear, charge, empower and optimize the power of your crystals. Those practicing healing will be able to enhance their sessions with the power of crystals, but no prior healing experience is necessary. Gail Thackray is the author of several books on mediumship, spiritual development and energy gem crystals.
Attendees receive a free small blessed crystal.

FREE WORKSHOP:

Super Charge Your Intuition

We were all born with the ability to "see" "hear" and "know" things on a psychic level but most of us lose the connection as we grow up. Gail will open your third eye to re-activate your psychic abilities and super-charge your intuition to enable you to receive a clear connection with your spirit guides. Vivid psychic ability is a must for those wishing to work as energy healers and for enhanced spiritual growth but being intuitive helps in all areas of your life including relationships, love and career. Learn to switch on and off, know what people are thinking in business and in life, get a gut feeling about things that will work and protect yourself from negative psychic attacks. There are three main ways we connect, and Gail will help you determine which method will connect you the fastest and give you the clearest vision. Be able to connect to loved ones in spirit and also to get intuitions for your daily life from your spirit guides. Following your guidance and being in communication with your spirit team to help you see feel and hear the messages as well as to be able to seek out spiritual answers. Gail is the author of Freaky Life Moments: A Medium's Path to the Psychic World.

Attendees will receive an Intuition Activation

FREE WORKSHOP:

Energy Healing- Remove Pain and Emotional Blocks

Are you blocked from money, love, career, relationships or in other areas of your life? Do you have on-going health issues? Do you feel like you are not reaching your true potential and living your soul purpose? All are a sign of an energy block or misalignment. Energy healing often appears miraculous, but it is a simple shift of energy. When the energy block is discovered and released it shifts instantly releasing years of karmic blocks, difficult negative patterns, realigning the energy field and completely removing the issue. Even difficult physical pain, "incurable" diseases and long-term health problems can suddenly be lifted. Negative, on-going patterns in your love life, finances, relationships and career can be immediately resolved. You will learn cutting negative energy cords as well as shifting energy blocks and realigning yourself to better timelines. Gail is a Reiki Master and has studied with psychic surgeons and healers around the world. Gail is the author of a series of Usui & Tibetan Reiki manuals, but also incorporates many other unknown energy techniques. Gail will show you how to find and release these blocks permanently. Those practicing healing will learn these techniques to use on your clients so that you can incorporate them into your healing session. No prior Reiki or healing experience is necessary to be able to work on others. In preparation for this workshop, write down the three main blocks you are currently experiencing and wish to release in your life. Attendees will receive an Energy Clearing from Gail.

Free Mini-Chakra Reading

An Hour or so after Gail's workshop, she will check your energy aura and chakras. She will give you an energy clearing to remove energy that you may have picked up from others and heal weaknesses in your energy field. She will test each of your chakras and show you your strongest energy and your weak points. Gail will give you some tips on crystal protection and enhancement of your personal weak points and give you an energy realignment.
PAID SPECIAL EVENT: (2 hours: $149):
Trauma Release Through Past Life Regression
Accessing unresolved karma from past lives and early childhood trauma is the fastest way to clear emotional and financial blocks and resolve even "uncurable" health issues. We will delve into your past lives and your hidden childhood memories. Through regression you will discover who you were in a past-life and what karmic energy you are holding onto. You will discover what "un-finished business" is holding you back in this life and the reasons you feel blocked or experience trauma today. Unlock hidden memories from your early childhood that may be blocked out and causing you issues today. These blocks and traumas can cause you great emotional difficulty, negative patterns and financial problems. These traumas often cause illness and physical pain which can be completely reversed. You will receive a third-eye opening to enhance your psychic abilities so that you too can see your past lives and are able to work on others. Get the tools to quickly regress yourself and others to past lives and hidden trauma and then be able to clear it permanently. Years in therapy may not resolve the problem but getting to the root cause can bring instant clarity and "miraculous" results as it is completely lifted and cleared from your energy field. You will go into past-lives that reveal your soul-purpose and reconnect you with your ancient talents. You may have lost or blocked your psychic abilities which can be reawakened through regression. For those practicing energy healing, you will be able to use these techniques to bring fast results to your clients enabling you to take your clients into previous lives and psychically see and clear their blocks. No previous healer experience is needed for this workshop and these techniques work on blocks in love, career, finances and health issues.

Attendees receive a Psychic Eye Opening, And a Past-Life Healer Certificate.
PAID SPECIAL EVENT (2 hours: $149):
Master Healer Course
Advanced healing techniques for all levels of healers. Do you feel like the healing tools you are using are no longer effective or not strong enough? We evolve and grow as healers and sometimes we need to change up the frequencies that we are using and push ourselves out of our comfort zone to experience breakthroughs in our evolvement as a healer. Building on the modalities you already use, we will experience new tools and healing dimensions. You will experience healing techniques such as psychic surgery, cutting negative cords, cleaning and enhancing chakra energies, magnetic healing and more. Become an intuitive healer, feeling and adapting to the situation and being guided by spirit. Learn how to see clairvoyantly and get powerful messages. There are no prior requirements, beginners are welcome, as spirit will work with you at your level and experienced healers will receive additional guides to work with you. You will learn to be a channel of the energy, connecting with healers in spirit and so if you have never tried anything like this it is fine as well. You will also receive the energy healing yourself, so this will be a powerful session for your own healing. Receive an individual attunement from Gail. This individual attunement will be customized for you and may include the energies of Usui Reiki, Tibetan Reiki, Bali healing, Magnetic Healing, Psychic Surgery and other spiritual healing.
Attendees receive an individual attunement and a Master Healer Certificate.

PRIVATE SESSION:
Private Healing Session
Gail uses a mixture of past-life regression, psychic surgery, crystal healing, Reiki and tarot. Choose one issue you would like to resolve; emotional or physical. Other issues may be resolved during the session, but Gail will concentrate on the most relevant problem for you. 20-30 minutes as Gail deems necessary to resolve the issue. For more than one issue, book separate sessions. Gail does not normally do private sessions, these will be very limited. - $150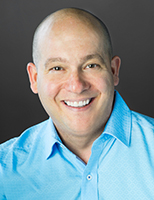 Dr. Darren Weissman

Dr. Darren R. Weissman, D.C., is a renowned chiropractic holistic physician, visionary thinker, and leading expert in consciousness. As the developer of The LifeLine Technique®, he empowers individuals to transform their emotional programs and unlock their innate healing potential. With best-selling books such as The Power of Infinite Love & Gratitude, Awakening to the Secret Code of Your Mind, and The Heart of the Matter, Dr. Weissman's insightful writings have touched the lives of many seeking personal growth and healing. His contributions can also be found in Dr. Masaru Emoto's best-selling book, The Healing Power of Water.
In addition to his written works, Dr. Weissman has appeared in films such as "E-Motion," "Making Mankind," "Beyond Belief," and the award-winning documentary "HEAL." As an international speaker, he captivates audiences with his dynamic presentations and workshops, spreading a message of healing, self-empowerment, and conscious living. Driven by a deep passion for helping others, Dr. Weissman continues to inspire and guide individuals on their journeys of transformation.
Through coaching, online courses, and certifications, Dr. Weissman equips others with the tools and knowledge to facilitate profound shifts and lasting healing. His comprehensive resources provide in-depth understanding and practical techniques for those interested in mastering The LifeLine Technique® and becoming certified practitioners. With his expertise, guidance, and compassionate approach, Dr. Weissman empowers individuals to embrace their true potential, leading lives filled with Infinite Love & Gratitude.

www.thelifelinecenter.com
darren@thelifelinecenter.com

FREE WORKSHOP:

The Power of Infinite Love & Gratitude

You are cordially invited to embark on a transformative journey that will awaken your spirit and illuminate the radiant light within you. It's time to discover your remarkable self and unlock the boundless potential of Infinite Love & Gratitude!

We all possess an incredible power within us, driven by pure love and shining brighter than the sun. This power has the ability to activate the self-healing properties of our bodies and transform even the most challenging circumstances and relationships in our lives.

However, we are also shaped by the subconscious mind, which holds our individual and collective memories. To truly tap into our spiritual transformation, we must harness the hidden intelligence of the subconscious mind and unlock the Power of Infinite Love & Gratitude.

Join us as we create inner peace and contribute to world peace. Get ready to embark on a magical journey at the speed of love, where you will experience profound subconscious change.

During this 90-minute workshop, Dr. Darren Weissman, the Developer of The LifeLine Technique®, will guide you through a 16-step group LifeLine Technique session. Together, we will reprogram your subconscious mind and ignite the spark of transformation within you.

The LifeLine Technique is like yoga for your mind, allowing you to achieve flexibility, strength, and balance across your mind, body, and spirit. By embracing this technique, you will:
- Cultivate present-time consciousness through a simple sequence, enhancing your mind, body, and spirit.
- Heal your heart and become the courageous leader of your own life through a transformative 4-step process.
- Transform loss and trauma into growth and resilience, empowering yourself along the way.
- Reprogram core limiting beliefs and generational imprints through epigenetic reprogramming, fostering self-acceptance, self-compassion, and self-gratitude.
- Break free from subconscious emotional patterns, allowing your body to heal and your relationships to thrive.
- Evolve neural pathways and harmonize brain chemistry using The Black Hole® process.
- Establish deep soul connections with fellow participants during this transformative group LifeLine session.

Don't miss this opportunity to embark on a life-changing journey! Join us and experience the joy of Infinite Love & Gratitude, as we celebrate the dormant greatness within each of us.

Come prepared to embrace the power within you and witness the magic of transformation. We can't wait to share this incredible experience with you!
FREE WORKSHOP:
Unlocking Your Inner Wisdom - Mastering The Art & Science of Muscle Reflex Testing

In this transformative workshop, Dr. Darren Weissman explores the profound potential of muscle reflex testing as a pathway to self-discovery and empowerment. Discover the art and science behind muscle reflex testing, a technique that allows you to tap into your subconscious mind and gain valuable insights beyond your conscious awareness.

Join Dr. Weissman as he guides you through practical exercises and demonstrations, teaching you how to accurately perform muscle reflex tests and interpret their responses. Learn to set clear intentions, cultivate mindfulness, and develop self-awareness to enhance the effectiveness of muscle reflex testing.
This workshop goes beyond the surface, revealing the broader impact of muscle reflex testing in personal growth, relationships, career success, and spiritual development. Gain profound insights into releasing limiting beliefs, emotional blocks, and traumas that may be holding you back. Harness the power of muscle reflex testing to unlock hidden patterns and programming that shape your life.
Join Dr. Darren Weissman and a community of like-minded individuals in this dynamic workshop, as you unlock the secrets of your mind and awaken your inner wisdom. Prepare to be inspired, empowered, and transformed on this journey of self-discovery through the power of muscle reflex testing.

PRIVATE SESSIONS:

30 minute One on One LifeLine Session with Dr. Darren

In a 30-minute One on One LifeLine Session, Dr. Darren helps you understand and transform how your subconscious mind affects your health and relationships. Dive into the core limiting beliefs that cause dis-ease and hold you back. Let Dr. Darren guide you to change these patterns and discover the secret to living a healthier, more fulfilling life. Release old programs that no longer serve you and confidently embrace your best self. Don't miss this chance to change your story. Each session is $175.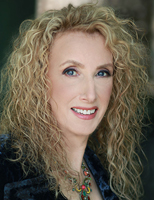 Susan Shumsky

Susan Shumsky, D.D. has dedicated her life to helping people take command of their lives in highly effective, powerful, positive ways. She is the author of 20 books in English, published by Simon & Schuster, Random House, Red Wheel/Weiser, and Hampton Road, and 39 books in foreign editions. She has won 46 prestigious book awards. A pioneer in the human potential field, she has taught thousands of people meditation, prayer, affirmation, and intuition. Her book titles, several of which were #1 Amazon.com best sellers, include: Divine Revelation, Miracle Prayer, Ascension, Exploring Meditation, Instant Healing, The Power of Auras, Awaken Your Third Eye, Awaken Your Divine Intuition, Color Your Chakras, The Big Book of Chakras and Chakra Healing, Third Eye Meditations, Earth Energy Meditations, Prosperity Meditations, The Inner Light: How India Influenced The Beatles, and her First Place Ben Franklin Book-Award-Winning memoir, Maharishi & Me: Seeking Enlightenment with The Beatles' Guru.

Susan is a highly respected spiritual teacher and founder of Divine Revelation®—a unique field-proven technology for contacting the divine presence, hearing and testing the inner voice, and receiving clear divine guidance. For over two decades, her mentor was Maharishi Mahesh Yogi, guru of the Beatles. She served on Maharishi's personal staff for 6 years.

A sought-after media guest and highly acclaimed professional speaker, Susan has done over 700 speaking engagements and over 1300 media appearances since her first book was published, including Woman's World, GQ, Cosmopolitan, The New York Times, Los Angeles Times, Sunday Express of London, Washington Post, nationally syndicated and network TV, Alan Colmes on FOX news, Coast to Coast AM with George Noory, and William Shatner's Weird or What? She is featured in the movies Three Magic Words, The Illumined Ones, Superpower, The Maharishi Archives, and The Beatles and India.

Dr. Susan Shumsky's websites are www.drsusan.org and www.divinetravels.com

FREE WORKSHOP:

Decoding The Beatles and India: A Magical Mystical Tour
(Entertaining Audio Visual Presentation)

Using their song lyrics as a compass, with rare photos, audio clips, and video clips seldom ever seen, Susan Shumsky will decode the true inside story of The Beatles' pathway through psychedelic exploration, sojourn with spiritual mentors, passage to spiritual awakening, and flirtation with Indian music, musicians, and musical instruments. Susan, a rare insider who spent two decades in the ashrams and six years on the personal staff of The Beatles' guru, Maharishi Mahesh Yogi, will reveal how the spell India cast on the Beatles changed their music and transformed the world. Susan will disclose stunning, fascinating, unknown meanings of the songs you've grown up with. Her tell-all memoir, Maharishi & Me: Seeking Enlightenment with the Beatles' Guru, which won 13 book awards, and her latest book, The Inner Light: How India Influenced The Beatles, reveal hidden information about India's influence on the Beatles. Some secrets Susan will disclose:

- How did the Beatles get into TM?
- What are real reasons the Beatles left India in a huff?
- Why was Cynthia Lennon heartbroken in India?
- Which Beatle did Maharishi think was the best meditator (not George)?
- What devastating remarks did Maharishi make when John and George tried to return?
- What predictions did Maharishi make about John and George?
- Why were John and Yoko arrested in Mallorca in 1971?
- Who were "Dear Prudence," "Sexy Sadie," "Bungalow Bill," and the "Fool on the Hill"?
- What do the Sanskrit words mean in "Across the Universe" and "My Sweet Lord"?
- What are hidden meanings in the songs "Revolution," "Mother Nature's Son," "Blackbird," "Why Don't We Do it in the Road," "Dehra Dun," "Sour Milk Sea," and "Not Guilty"?
- Which Indian musicians and what Indian instruments played on Beatles' songs?
- And more!

Come and join this entertaining, enthralling journey through the 1960's spiritual revolution that changed the world.

FREE WORKSHOP:

Meet Immortal Ascended Masters and Beings of Light

Is immortal life a fantasy? Or is it possible for human beings to life forever in a body of radiant divine light? Amazingly, many cultures give credence to the possibility of ascension or eternal life. Dr. Susan Shumsky, author, spiritual teacher, and artist, will present a magnificent narrated slide show featuring her beautiful inspiring watercolor paintings of deities, angels, and Ascended Masters. During this show she will tell amazing stories about these immortal beings who live eternally in a body of brilliant light. Then she will lead a guided meditation specifically designed by the immortal Babaji to raise your spiritual vibration and help you begin your own process of ascension.

In this awe-inspiring workshop, you will:

• See beautiful paintings of deities and other divine beings of many cultures all over the world.
• Hear amazing stories about these luminous, resplendent beings of light.
• Discover your choices in life, death, afterlife, spiritual enlightenment, and ascension.
• Learn how you can transform your physical body into a body of light.
• Experience the quickening of Spirit pervading and lifting your body and mind.

PAID SPECIAL EVENT (2 hours: $99)

"Spiritual Table-Tipping: Open the Door to the Message of Your Heart"

Do you want to hear the "still small voice" of divine guidance within? Deep within the heart of every soul is the desire to experience and communicate directly with Spirit. In fact, the divine presence is not the exclusive property of great saints, sages, and holy men. Everyone is worthy to receive the blessings of Spirit. Because in this life-transforming, deep meditative workshop, Susan will introduce proven methods for opening your heart, mind, and spirit to the riches of contact with your higher Self. Join us on a powerful journey of self-discovery. Your inner Self knows the truth and will impart the secret message that your heart longs to know.

During this powerful, deep, profoundly moving session, a table is used to unify the group and to facilitate a crystal clear connection with Spirit. The power of Spirit moves the table in order to deepen our experiences. This is a unique way to contact our higher self, divine beings of light, deities, angelic and archangelic beings, and ascended masters. Your inner divinity will shine the light of truth and be revealed. Susan will lead a guided meditation, conducted by Spirit, which will open the pipeline to your inner wisdom and begin the flow of divine guidance, love, healing, wisdom, and inspiration from the center of Being within. You can access your true higher nature and experience ecstatic visions, words, and feelings from the spiritual plane. You can communicate directly with the divine presence. Bring your personal questions, because you might be called upon by Spirit to receive a special message.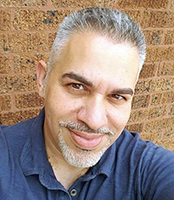 Elias Patras

Elias is an Intuitive Motivator, Author, Psychic Medium, Life Coach, and Retreat & Workshop Facilitator. He takes his years of experience to support and motivate others on their journey of self-development so they can connect, educate, and grow to their limitless possibilities. He's had the honor of sharing the stage with several well-known speakers at The Celebrate Your Life Sedona retreat, November of 2019.

Elias has been studying energy work for over twenty five years, including completing an apprenticeship in Peruvian Shamanic Studies, co-facilitating Earth Honoring Altar apprenticeship programs and trained with several internationally known Psychic Mediums.
Elias' commitment and passion is in teaching content that promotes self-growth and exploration. This work has a clear focus on how we co-create our life with the Divine to receive what we truly need for our highest good.

He created a very specialized line of Energy Balancing Sprays and Bath Salts to enhance areas of the mind, body and spirit in being balanced and aligned.

His mission is to help others understand and tap into their own intuitive inner voice.
Elias is currently writing his second book, Changing the F-You into Thank You, How to Flip the Script and See the Gift.

www.EliasPatras.com
Elias@EliasPatras.com

FREE WORKSHOP:

Switching the Mindset

"I just can't do it".

Did you ever say that to yourself? Or "It won't happen".

Nothing comes from it. We just get stuck or remain stuck. We may even get angry at the mistakes which can make us feel unworthy and undeserving.

Switching the Mindset is how we can start to bring the things that we really do want into our lives. We can open our minds and hearts to have an understanding of how these two parts of us can talk to one another. When we change our mindset things become clearer, attainable, possibilities happen, and we can clearly tap into our inner voice, our inner knowing.
In this workshop we will learn how to create better self talk by identifying what keywords block us from getting what we need and want. I will teach you the 7 Mindset Shifts to be able to identify and clear blocks and change the negative into a positive. When we switch the mindset we can get rid of the outer and inner chaotic noise.

FREE WORKSHOP:

Grounding and Empowering the Empath

Do you "feel" things when you walk into a room, or when you are with people? Have you ever been in a great mood and someone comes to talk to you and you feel zapped or drained?

Some of those feelings can be ours or perhaps they really other people's emotions and we are just experiencing them?

Did you ever cry when watching a movie and experience the emotions that the characters were feeling? Does watching the news affect you on a deeper level? Well, welcome to being an empath!

In this workshop, we will explore what it means to be an Empath and how to ground ourselves so we don't take on others emotions as much.

As an Empath, you will realize that it's important to feel things but not to let them overpower you or make it your own when it is truly someone else's energy.

FREE WORKSHOP:

Messages from Above: A Gallery Reading

Join Elias Patras, Psychic Medium, Author, Intuitive Motivator, Life Coach, Motivational Speaker, Retreat and Workshop facilitator as he brings Messages from Above in a gallery experience. Elias will explain how he receives messages and asks that you bring an open heart and open mind to this gallery experience. Mediumship readings involve connecting with the spirit world and relaying messages from loved ones who have passed away. As a medium, Elias does his best to serve as a bridge between the physical and spiritual realms, facilitating communication between the living and the departed. During a mediumship reading, information can be received through various channels. These can include clairvoyance (visions), clairaudience (hearing), clairsentience (feeling), or even claircognizance (knowing). Elias likes to explain how he is interpreting the messages that he receives with a non-judgmental and compassionate heart.

The mediumship role extends beyond simply relaying messages. Elias' hope is to be able to be a source of comfort, healing, and closure for those who are seeking connection with their departed loved ones. Receiving messages from the other side can bring solace, reassurance, and a sense of continuing bond with those who have passed away. It can provide validation that life continues beyond physical existence and that our loved ones are still present, supporting us from the spiritual realm. Being open to receiving messages from departed loved ones is crucial for both the medium and the client. It requires suspending skepticism and embracing the possibility of the afterlife. By approaching a reading with an open heart and mind, we create a conducive space for spirit communication to flow freely. Each gallery session is unique. Each reading has a message for not just those who are being read but also for the whole group.

PRIVATE SESSIONS:

Psychic Medium Sessions

Elias is offering 15 and 30 minute private one on one psychic medium sessions. In Elias' psychic sessions, he has a unique way of blending his psychic skills with his life coaching skills. This allows the client to be part of the solution. Finding out what blocks you from getting what you want. $45 for 15 minutes, $90 for 30 minutes.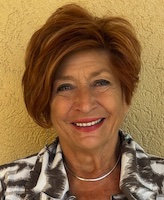 Jeanne Gehringer
Jeanne Gehringer has been a professional intuitive dowser for over 40 years. She was blessed to be mentored by some of the dowsing greats in the American Society of Dowsers (ASD) where she perfected her skills. As a long-time member of ASD, she co-founded and directed the Southwest Dowsing Conference and was the ASD 2015 Dowser of the Year. She then transcended what she had been taught as she learned to trust her intuitive abilities and developed her own unique methods of delving into the energetic world. To Jeanne, dowsing is a connection to Source with applications to all areas of life. She has developed numerous Dowsing Protocols which are 'How To' guides on everything from how to handle non-beneficial energies to clearing and healing auras, fragmented souls, past lives & psychic chords. Her protocols are compiled into her Collected Dowsing Protocols (Vol 1). Jeanne has been a frequent presenter at dowsing, metaphysical and healing events throughout the United States. She takes great pleasure in being a teacher and healer. She sees dowsing as an effective tool to release energy blockages thereby allowing the soul to attain its pure full divine expression. Her mission is to help people remove their separation from Source; to fully embody their divine light. Her favorite activity is to simply sit in stillness, observe nature, and pay attention to what Spirit has to impart. She can be reached at mjeanne@zianet.com, 575 522-4667.

FREE WORKSHOP:

Dowsing: The Key to all Metaphysics
Pendulum dowsing is the art of finding information using a pendulum as a readout device. The act of dowsing is an energetic connection to what you are seeking. It is a connection to higher self and to Source. The applications of this information gathering system are endless. One can access information on anything, anytime, anywhere. It is the library card to the cosmic library. In this workshop, Jeanne will teach the basics of pendulum dowsing. This will include more than a Yes-No response. It will include the ability to determine amounts, percentages and more. Very importantly she will instruct how to make sure that the information you receive is only from Source, and that you are protected against any unwanted influences. Then we get into the fun applications. At its least, informational dowsing is an invaluable aid in decision making from anything such as what health provider to choose to where to live. It is also quite handy in discerning accuracy of information. Beyond accessing information, we can now delve into the energy of what we find. Everything is composed of energy. As dowsers we tap into these energies and can make changes. Here is where we proceed to practical areas of application such as energy blocks, non-beneficial energies, disincarnates, past lives, psychic cords, health, chakras, meridians, aura, to name but a few. You will now learn how to use dowsing in different scenarios. Jeanne will address dowsing application questions that participants bring up in this interactive workshop. Numerous metaphysical modalities exist. Dowsing can access all of them and assst you to decipher what is best for you. Jeanne is passionate about sharing the art of dowsing as the best multipurpose tool in your metaphysical tool kit!
PRIVATE SESSIONS:
Jeanne combines her intuitive abilities with her finely honed dowsing ability to tune into your areas of concern. There we may find clarity, understanding, and change the energies if appropriate.


Dr. Jessie Mercay, PhD, PhDmst, is the Chancellor of AUM S&T: American University of Mayonic Science and Technology: the only institution in the Americas authorized to use teaching materials by Dr. V. Ganapati Sthapati, India's nationally recognized Shilpi Guru—A traditional architect and sculptor with the highest of honors and contributions in the field. In addition to her recognition and doctorates of scholarly study and writing in Mayonic Science and Technology, Vaastu Shastras, and Building Architecture of Sthapatya Veda, Dr. Mercay also trained with Maharishi Mahesh Yogi, taught Transcendental Meditation for numerous years and holds three PhD degrees and graduate certificates in various fields of related study. She has been a student of meditation and Vedic literature for over 25 years. In January 2017, Dr. Mercay was awarded the highest honor possible in this tradition by Dr. Ganapati Sthapati's family and fellow scholars: the title of "Vaastu Rathna," which translates to mean "Gem of Vaastu Scriptures." She is the only westerner to have received this honor. Dr. Mercay teaches the Cornerstone series every summer in Patagonia, Arizona.

FREE WORKSHOP:

Dwelling In Yoga: The Role of Vaastu as the Architecture of the Universe

While experiences of yoga or illumination are found in various philosophies and religions around the world, the roots of yoga in India run deep and broad. Most people in the Western world think of yoga as being a Hindu system of exercises involving body postures that purify and strengthen the body, bring peace to the soul, and create connection with the Divine. While this definition has merit, there are other forms of yoga aside from body postures. For example, there is yoga of breath (pranayama), mantra yoga (meditation), yogic medicine (Siddha Medicine and Ayurvedic Medicine), yogic music (traditional music of India), yoga of traditional Indian dance, and the yoga of architecture (Vaastu Shastras). These all have in common the goal for Union with the Divine while living in the material world. For some, yoga is a lifestyle that includes many of these components. When one takes this lifestyle seriously, they become a yogi or yogini. Cultures around the world have historically had members of their society who strived for spiritual perfection – union with the Divine – even if it wasn't called yoga per se. These people sometimes lived as hermits in the forest and in caves while others were householders with families. One thing many of these yogis/mystics had in common is that they recognized that there was a special place that they preferred to do their practice. Often that place was in a cave or temple. Householders often lived in homes that were specifically constructed to have a special vibration that supported their goal for Union. The sages of India made extensive pilgrimages to various temples to strengthen their spiritual life. Those temples were not just buildings to house deities. They were special architectural forms constructed under strict guidelines of Vaastu Shastras and Agamas. They were forms of the architecture of the Universe.

FREE WORKSHOP:

The Transformative Power of Self Recognition Meditation™

Self Recognition Meditation™ is a practice that allows individuals to develop a deep sense of self-awareness and self-acceptance. It provides a pathway to explore our innermost thoughts, emotions, and beliefs, ultimately leading to personal growth and transformation. This paper aims to delve into the principles and benefits of Self Recognition Meditation™ as found on selfrecognitionmeditation.org. Principles of Self Recognition Meditation™: This meditation, as described on selfrecognitionmeditation.org, is based on several fundamental principles: self-inquiry, personalized mantra, and proper technique. Other transcending techniques are available but our method and mantra selection are superior based on the experience of meditators familiar with other methods and ours.

Benefits of Self Recognition Meditation™:

1. Enhanced Self-Awareness: Self Recognition Meditation™ fosters a profound understanding of our true selves by allowing us to go beyond our thoughts and emotions easily and without effort.
2. Emotional Well-being: Through Self Recognition Meditation™, this practice helps us cultivate emotional resilience, reduce stress, and enhance overall well-being.
3. Improved Relationships: By deepening our self-understanding and self-acceptance, we become more compassionate and empathetic towards others. This newfound awareness positively impacts our relationships, fostering deeper connections and effective communication.
4. Personal Growth: Self Recognition Meditation™ provides a fertile ground for personal growth and transformation. It empowers us to identify areas for improvement, overcome challenges, and cultivate positive habits, leading to a more fulfilling and purposeful life.
5. Stress Reduction: Engaging in Self Recognition Meditation™ allows us to detach from the incessant stream of thoughts and worries. By focusing on the present moment, we can experience a sense of calm and tranquility, reducing stress and anxiety.

Conclusion: Self Recognition Meditation™, as promoted on selfrecognitionmeditation.org, offers a powerful pathway to self-discovery, personal growth, and emotional well-being. By embracing the technique and method, individuals can embark on a transformative journey towards self-acceptance and a more fulfilling life. Incorporating Self Recognition Meditation™ into our daily routine can unlock the tremendous potential within us and guide us towards a more authentic and harmonious existence.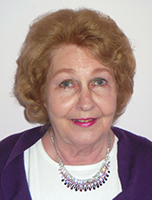 Barbara Hardie

Barbara is the Founder & Director of Angel Connections. Her mission is to help individuals connect with their spiritual self (Soul & Spirit), as well as their Heavenly Helpers: Guardian Angels, Spirit Guides, Ascended Masters and Archangels, and to improve the quality of life through spiritual awareness and growth. She is a channel for the Ascended Masters and Archangels. She offers a variety of workshops on topics such as Connecting, Healing & Manifesting with Angels, Path of the Soul/Reincarnation, Soul's Purpose/Life Mission, Ascension, Stairway to Heaven and the ONE KEY That Opens Heaven's Door, and Soul Attachment/Releasement. She is the author of 3 award-winning books: Creating Heaven on Earth: A Guide to Personal Ascension - explains humanity's purpose, Ascension Process, Path of the Soul, Creating our Contracts and what happens after physical death. Soul Releasement: Assisting Souls Into the Light - explains procedures to assist earthbound & attached souls and those in Purgatory/Bardo into the Light. Darkness: Where Does it Come From? - explains humanity's purpose, duality, Lucifer, and what we can do to stamp out darkness on Earth. She is now working on her 4th book on the subject of miracles, in which her guides promise that she will write about her personal miraculous healing experiences. She is an ordained Spiritualist Minister, Certified Spiritual Healer, Medium & Counselor, as well as an International Speaker. She offers Angel and/or Soul Purpose Readings, as well as Soul Releasement sessions. For more information regarding Barbara and what she offers, please visit www.angelconnections.com, bhardiema@aol.com , 413-258-0228

FREE WORKSHOP:
Stairway to Heaven and the ONE KEY That Opens Heaven's Door

While there are many steps on the Stairway to Heaven, which we have been climbing since our first incarnation, there are certain steps that are extremely important during this particular lifetime. Humanity has had many lifetimes to learn and grow through the challenges we placed in our Life Plan. Since this may be the last lifetime for many souls on Earth before they ascend into the higher dimensions, it is in our highest best interest to follow these steps. We will discuss each of these steps as well as the ONE KEY that opens Heaven's Door. I have been using this key for approximately 20 years and experienced the "light bulb" effect of its importance when Jesus/Sananda guided me to present this information in one of my classes. While it is a very simple step, it seems to be extremely difficult for some humans. Experience a powerful guided meditation to assist you in attaining the KEY!

FREE WORKSHOP:

Path of the Soul

Have you ever wondered why are you here; what are you supposed to be doing? Well, we create our life/mission (what we want to accomplish during our journey to Earth) and who we want to be associated with to help us accomplish our mission, and we make agreements/contracts with these important individuals. We will follow the cycle of Life / Death / Rebirth as we plan our life on the Other Side. Learn how we can get through our life lessons and balance our Karma more easily during our physical life. We will also explore what happens after physical death. Learn why we choose to return and what we can do to make each lifetime better. Experience a Life Review Meditation to find out where you are on your path and IF any revisions can be made to your contract/blueprint at this time.

FREE WORKSHOP:

Soul Attachment/Releasement

Soul Attachment is a very common occurrence, especially during these troubled times on Earth. Unfortunately, souls who pass from the physical body and don't transition to the Light/Heaven, need help in doing so. During my early days of starting on my spiritual journey, Jesus and Archangel Michael came to me in meditation and asked if I would be willing to help these earthbound (lost) souls into the Light. I naturally said "yes" only because of who was asking for my help. BUT I had no idea what or how to do what they were asking. However, with their guidance, in time, I was able to assist souls into the Light where they needed to be. I have helped family members as well and many celebrities transition into the Light from either being Earthbound or from the Resting Area, which I will elaborate on during the class.

You will learn:
• The "signs" which may indicate a possible attachment
• What you can do to prevent/protect your energy from attachments
• Participate in a group releasement exercise

You might want to bring information (names, ages, dates and location of death) for some of your loved ones who have passed, so you can make sure they are in the Light/Heaven. If not, you will be able to assist them. It will be the best experience for them and will mean spiritual growth for you.

PRIVATE SESSIONS:

Angel and/or Soul Purpose Readings

These 2 readings can be separate or combined in one session. My Guides (ascended masters & archangels) go into the Akashic Records regarding your purpose or to help you in understanding any challenges you happen to be experiencing. Most of the time when we learn the spiritual reason things are happening, it makes it much easier to resolve the issue(s) more quickly. One Hour: $150 / Half Hour: $75

Soul Attachment/Releasement Session

Energy which is not yours, may attach to your energy and cause you to say or do things you ordinarily would not say or do. Even if this earthbound energy means no harm, the least it does is keep your energy at a lower vibration than it should be. Sometimes people are not aware that they are hosting negative energy, which is not their own. My guidance can assist in releasing them and escorting them to where they belong. Hour - $150 / Half Hour $75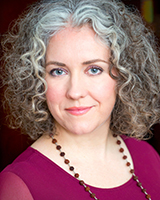 Jaya Jaya Myra

Jaya Jaya Myra is a well-respected spiritual teacher bridging transcendental and Shakti-based teachings to create a fully empowered life. She's the Founder & Executive Director of the 501c3 non-profit organization Gita for the Masses, teaching spiritual practices that promote conscious character development, inter-religious dialogue & interfaith harmony.

Jaya Jaya Myra is known as the "Wellness Lifestyle Expert" and is the go-to media expert on mind-body wellness, stress management, mindfulness, food for mood and natural, healthy living. She's a best-selling author, TEDx and motivational speaker, and Creator of The WELL Method. She's also regular NBC contributor and regular guest on nationally syndicated network TV including ABC, CBS, NBC, FOX, and numerous top-tier publications like Reader Digest, Better Homes & Gardens, Today, PopSugar and many more.

After healing herself naturally from debilitating fibromyalgia, Myra used her in-depth knowledge of meditation and fundamental spiritual principles to develop The WELL Method to teach people the 4 cornerstones of a healthy, purpose-driven life. Her approach to mind-body wellness, spirituality and purpose shows why one-size-fits-all solutions don't work for everyone, and how to find what will work for you.

Myra's debut book, Vibrational Healing: Attain Balance & Wholeness. Understand Your Energetic Type is now published in 10 languages and is available worldwide. Her upcoming book, The Soul of Purpose, was published in January 2021.

www.JayaJayaMyra.com
Myra@JayaJayaMyra.com


Manifesting the Light Within: How to Use Your Full Spiritual Potential in Day-To-Day Life

We all have our own unique connection with God and our higher self, but do you know how to make this practical in day-to-day life and use your connection with God to unlock your full potential? In this workshop, Jaya Jaya Myra will discuss the profound connections between spirituality, purpose and health and how to use The WELL Method to unlock your full potential and create the successful, purpose-driven life you want.

During this workshop you'll learn:

- How purpose has created everything about you including your temperament, body shape and structure.
- How The WELL Method can help you awaken your deepest potential and live it each and every day.
- Why people fail at meditation and how to create a practice that is guaranteed to work.
- The difference between mindfulness and meditation and how to use both to turbo-charge your life.
- The difference between transcendental and shakti-based spiritual practices, and how to use both to make yourself whole.
- What inner prosperity is and how to use it as fuel for everything in life.

FREE WORKSHOP:


Embodying Divinity with Shakti Name Analysis

Did you know your name is bestowed with magical powers and abilities, and that your name holds the secrets to some of the gifts you possess to share with this world? Join Jaya Jaya Myra for a discussion on the power behind your name, as looked at from a Shakti name analysis perspective. In this class, we will look at bija seed sounds, what they mean, and how their vibrational frequency impacts your mind and body on a daily basis. Your name is the one word you hear more than anything else, and it has tremendous power to shape your perspective, and your reality, for the better. Learn to harness the power of your name to create the life you want.

PRIVATE SESSIONS:

Shakti Name Analysis

Have you ever wondered what power your name holds? Join Jaya Jaya Myra as she guides you through a mantra analysis of your name, shedding light on your unique personality, strengths and weaknesses, and even the type of spiritual practices that will most benefit your personal growth. You were made perfect, and a personalized name analysis will show you exactly why.

Create Your WELL Method Blueprint

Create your personalized WELL Method blueprint with Jaya Jaya Myra. Learn your unique elemental type and use it to discover your strengths, weaknesses, and personalized approaches to health and successful living. Your personalized blueprint will let you hone in what works for you, what doesn't work and *why*, so you can overcome any obstacle life throws at you.

Awaken The God and Goddess Within

In this powerful session you'll learn esoteric and secret practices to directly awaken the power of God within you. This is for devoted spiritual practitioners that want to embody and manifest the divinity you were born with. You'll learn the difference between worshipping an external God and the body being a temple of God, while awakening the power that is inside you.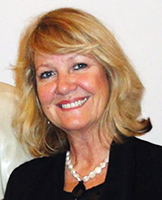 Rosemary Hurwitz

Rosemary Hurwitz is an accredited Enneagram professional, Author and Life Coach and Workshop Presenter. She is passionate about an inner-directed life and she found the focus for it in the Enneagram, a personality to higher consciousness paradigm respected and practiced worldwide. Since her Certification in 2001, she has studied, taught and coached for self-awareness and emotional wellness, with the Enneagram and the intuitive process. She is an Accredited Professional member of the International Enneagram Association. Rosemary teaches at The International Enneagram Association Conference, The Theosophical Society of America, The Present Moment, Be Optimal, Common Ground, and others in Chicago, as well as, virtually. She has been published in eleven inspirational anthologies and The Courageous Heart, Finding Strength in Difficult Times, and Ordinary Oneness as well as the other nine books that can be found on Amazon. Her first single authored book, WHO YOU ARE MEANT TO BE, The Enneagram Effect, became an Amazon Best Seller!
www.spiritdrivenliving.com
www.Facebook.com/rosemaryhurwitz
www.instagram.com/enneagram_empowerment
www.twitter.com@rosemaryhurwitz
www.linkedin.com/rosemaryhurwitz
PRIVATE SESSIONS:

I will be your guide to the Enneagram and your specific wellness map within it! I have been a student and teacher/coach of this profound holistic paradigm for 22 years, am an Author of (best selling book,) "Who You Are Meant To Be, The Enneagram Effect" and an Accredited Professional and frequent Presenter for the IEA (International Enneagram Association- for Excellence.) If you have always wanted to do your Enneagram but haven't had the chance, look for me! I'll be offering personality discernment 30 minute sessions on the ship, where you will receive a comprehensive written reading, sent to your phone or device. This assessment will be all about you, on a level that will bring you to higher consciousness and empowerment within to review at your leisure. This reading will resonate deeply and impact your trip, inspiring you in a profound way. I look forward to meeting you and sharing in this wonderful experience of travel- both within ourselves and in the beautiful locations we will explore. Any questions, reach out at rosepetalmusic@gmail.com