Historical Context

Seattle was consumed in the Great Seattle Fire of 1889. It was a town founded on mostly soggy tideflats whose streets would, whenever the rains came, bloat deep enough with mud to consume dogs and small children.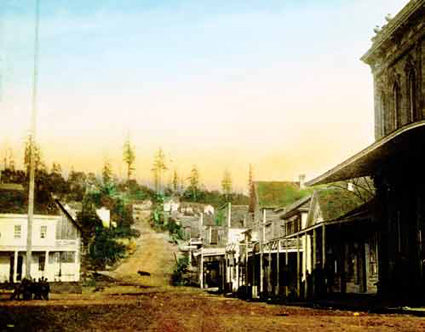 After the fire destroyed some 25 square blocks of mostly wooden buildings in the heart of Seattle, it was unanimously decided that all new construction must be of stone or brick masonry. The city also decided to rise up from the muck in which its original streets lay.

The city built retaining walls, eight feet or higher, on either side of the old streets, filled in the space between the walls, and paved over the fill to effectively raise the streets, making them one story higher than the old sidewalks that still ran alongside them.
Building owners, eager to capitalize on an 1890s economic boom, quickly rebuilt on the old, low, muddy ground where they had been before, unmindful of the fact that their first floor display windows and lobbies soon would become basements. Eventually, sidewalks bridged the gap between the new streets and the second story of buildings, leaving hollow tunnels (as high as 35 feet in some places) between the old and new sidewalks, and creating the passageways of today's Underground.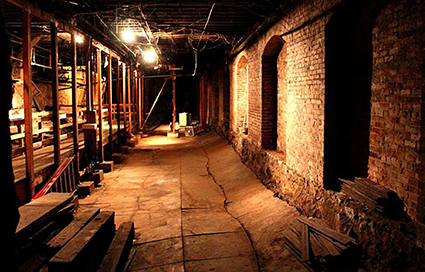 Eight years after the fire, in 1897, the Yukon Gold Rush brought 100,000 adventurers through Seattle en route to Alaska. The resultant financial boom brought to Pioneer Square all manner of entrepreneurs, including barmen and gamblers, con men and madams. When the rush was over 10 years later, these slippery people stayed on and gave the area a bad name. Reputable businesses moved uptown, and Pioneer Square was quickly forgotten.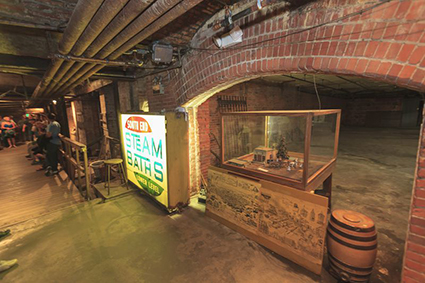 The city's birthplace lay virtually undisturbed, like the ruins of Pompeii, for nearly two-thirds of a century, before it occurred to anyone that it might be a good idea to preserve it.

In May, 1970, the Seattle City Council adopted an ordinance naming 20 square blocks in Pioneer Square an Historic District. Later, Pioneer Square became the city's first neighborhood to be so listed in the National Register of Historic Places.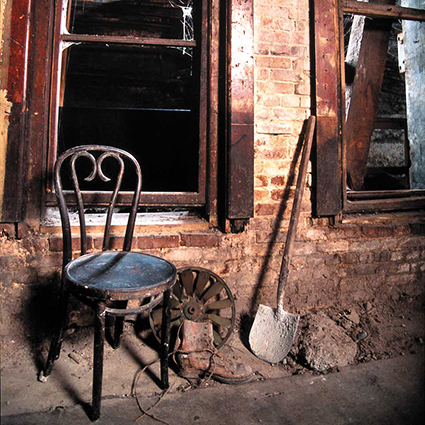 The National Historic Preservation Act and related ordinances at the state and local levels were designed to preserve historic character and ensure sensitive restoration in old neighborhoods. Designation of Pioneer Square as an Historic District gave preservation the credibility it needed to capture the interest of bankers. The city kicked in funds for upgrading public right-of-ways and public spaces.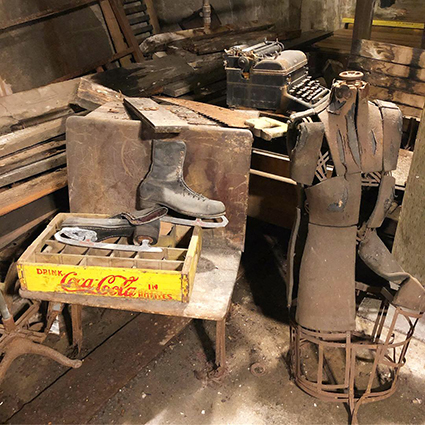 The Feds came up with a nice little tax-credit program for historic buildings, and — along with adventuresome tenants such as artists, architects, gallery owners, nightclubs and the Underground Tour—the preservation of Pioneer Square was underway.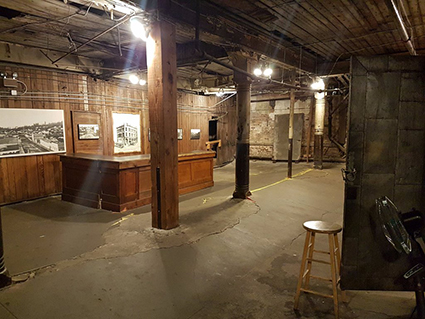 Today, Pioneer Square and the Pike Place Market, a few blocks north, are Seattle's famous old downtown neighborhoods.