HIMALAYAN FOOTHILLS
YOGA RETREAT
BEGINNERS ARE WELCOME
Practice Yoga, Relax, Meditate, Meet Holy Saints,
and Heal in the Foothills of the Himalayas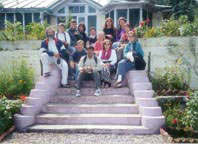 Do you now want to practice Yoga and deep meditation in the land of Mother India, the birthplace of Yoga? Because on our amazing Himalayan Foothill Retreat, we will have that rare opportunity in an amazing once-in-a-lifetime experience.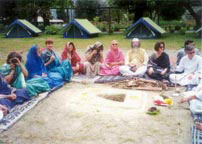 If there were ever a time for healing, that time is now. On our Himalayan Yoga retreat we will experience deep relaxation and healing by practicing Yoga with one of the foremost Yoga instructors in India--Ved Prakash, a Yoga gold Medalist.
On our retreat we will not only practice Yoga and meditation on a daily basis. We will also see the sights of the magnificent Kumoan Himalayas. We will visit the ashram of the illustrous saint Neem Karoli Baba (preceptor of Ram Dass). We will also meet some living legends--saints who are now gracing the Himalayas with their profound spiritual presence.
In addition, we will visit one of the holiest villages of India--Jageshwar, where serenity and peace suffuses the atmosphere, and where one of India's 12 Jyotirlingas vibrates from an ancient temple. We will explore and enjoy the spiritual energy that radiates from the 200 ancient temples in Jageshwar.
---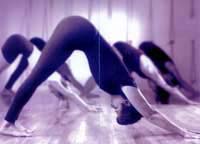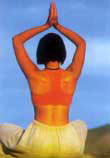 TOUR DATES:
June 10 to June 20, 2003
SITE MAP
DIVINE TRAVELS
TOURS & RETREATS

---




SITE MAP
DIVINE TRAVELS
TOURS & RETREATS

---




SITE MAP
DIVINE TRAVELS
TOURS & RETREATS

---




SITE MAP
DIVINE TRAVELS
TOURS & RETREATS

---




SITE MAP
DIVINE TRAVELS
TOURS & RETREATS

---




SITE MAP
DIVINE TRAVELS
TOURS & RETREATS

---




SITE MAP
DIVINE TRAVELS
TOURS & RETREATS

---




SITE MAP
DIVINE TRAVELS
TOURS & RETREATS

---




SITE MAP
DIVINE TRAVELS
TOURS & RETREATS

---




SITE MAP
DIVINE TRAVELS
TOURS & RETREATS

---




SITE MAP
DIVINE TRAVELS
TOURS & RETREATS

---




SITE MAP
DIVINE TRAVELS
TOURS & RETREATS

---

Fly overnight to India, arriving in the late evening. Your tour leader will accompany you to your hotel in the heart of Delhi, followed by the Traditional Indian Welcome at the hotel. Overnight at hotel.
Hotel: Metropolitan Nikko Or The Oberoi Maidens Or Similar

Day 2 Explore Old Delhi and New Delhi

After breakfast, Rickshaw Ride in the narrow crowded lanes of Old Delhi and visit Jama Mosque. Afternoon, visit Laxmi Narayan Temple, Chattarpur Temple & Yogmaya Temple. Personal meeting with Devraha Hansbaba (subject to availability).

Later, transfer to Chor Bizarre Restaurant ­ one of the oldest & famous restaurant of Delhi serving Traditional Indian, Continental & Kashmiri Cuisine for Welcome Dinner. After dinner, transfer to hotel. Overnight at hotel.
Hotel: Oberoi Maidens or Similar
(Meals ­ Breakfast & Welcome Dinner at Chor Bizarre)


New Delhi: The new capital designed by Sir Edward Lutyens. An interesting drive in the one passing through the impressive Rajpath from the World War I memorial arch, the India Gate towards the Presidential Palace. Visit Humayun's Tomb built in 1565 AD, Safdarjung's Tomb, the Qutab Minar, 72 meters high and the most curious antique, the uncorroded Iron Pillar, which dates back to the 4th century AD.

Old Delhi: The 350 year old walled city was built by Emperor Shah Jehan in 1648 as his capital. Opposite the fort are the black and white onion dome and minarets of the Jama Masjid, the most elegant mosque in India. Raj Ghat is worth a visit where Mahatma Gandhi was cremated in 1948.

Chattarpur Temple: Barely 4km away from Qutub Minar stand the ostentatious and opulent temples of Chattarpur. Made of shining white marble ­ the stone favoured by Delhi's nouveau riche Delhi - these temples are very popular with the city's Hindus and the queues during Durga Puja have to be seen to be believed. The main temple, of course, is dedicated to goddess Durga.

Day 3 Delhi/ Haridwar/ Rishikesh

After breakfast, leave for Rishikesh en route explore Evening Aarti at Har Ki Pauri on Holy River Ganges at Haridwar. Afterwards, continue to Rishikesh. Transfer to hotel. Dinner & overnight at hotel.
(Breakfast & Dinner)
Hotel: Natraj Or Similar

Haridwar: This sacred town, 52 km from Dehra Dun, marks the emergence of the Ganga into the plains, piercing through the Shiwalik Range. The devout believe that this is one of the four places in India upon which the nectar or Immortality, amrit, fell. It has been churned out of the formless ocean and was being carried in a Kunbha - pot - when it split. On the zodiacal anniversary of this event, a huge religious fair, the Kumbha Mela, is held here every 12 years when hundreds of thousands of devotees bathe in the Ganga. Every six years the Ardh (half) Kumbh is held.

After breakfast, yoga classes till noon. Afternoon, visit to various ashrams and temples at Rishikesh followed by evening Ganga Aarti at Triveni Ghat. Transfer to hotel. Dinner & overnight at hotel.
Hotel: Natraj or Similar (Meals ­ Breakfast & Dinner)

Rishikesh is situated on the right bank of river Ganga and surrounded on three sides by Himalayan ranges are known from medieval time as a celestial abode. It is a great pilgrimage center of India, attracting a large number of pilgrims. It is believed that Bharat, brother of Lord Rama, subjected himself to severe penance here. A temple known as Bharat Temple was later constructed at the site and the town of Rishikesh sprang up around the temple. It has since been the abode of saints and sages from where they sojourn before undertaking the arduous pilgrimage that lay ahead on the distant Himalayan Peaks. This is the gateway to the kingdom of gods and pilgrimage to Badrinath, Kedarnath, Gangotri and Yamunotri. The other tourist places of interest are Rishikund & Raghunath Temple, Triveni Ghat, Bharat Temple and Laxman Jhoola. Rishikesh is the venue of our rafting adventure. The great snows of the Gangotri glaciers feed the Ganges, which gains in strength as the melting glaciers send down their icy waters. Ancient temples in Rishikesh add to the pleasure of exploring this area.

After breakfast, yoga classes till noon. Afternoon, visit Vashishth Cave for meditation and personal meeting with Godavari Giri Ji Maharaj (subject to availability). Transfer to hotel. Dinner & overnight at hotel.
Hotel: Natraj or Similar (Meals ­ Breakfast & Dinner)

After breakfast leave from Delhi for Nainital. Reach Nainital in the evening and transfer to hotel. Dinner and overnight at hotel.
Hotel: Balrampur Palace or similar (Meals - Breakfast & Dinner)

Balrampur House (The Only Heritage Resort Of Nainital) - The summer retreat of the premier Baron of Awadh - The Maharaja of Balrampur, built by the British in 1889. Located on a hillside, rebuilt by Monsieur Mortimer, an accomplished architect of France, surpasses natural surroundings, its architecture is leisurely yet luxurious, flawlessly preserving the mood of Old England.

After breakfast, yoga classes until noon. Afternoon, boat ride in Naini Lake and evening free for shopping on the Mall. half day sight seeing of Dorothy's Seat, Land's End, and Hanuman Garhi. Dinner & overnight at hotel.
Hotel: Balrampur Palace or Similar (Meals - Breakfast & Dinner)

Dorothy's Seat: Named in memory of an English woman, who was killed in an air crash, this pleasant spot offers a partial view of Nainital.

Land's End: Situated at 2118 mtrs on the southern border of the lake, this hill affords a view of another lake, Khurpa Tal.

Hanuman Garhi: A place of religious interests, also good for viewing the setting sun.

Nainital: An eye shaped green emerald lake at 1938 mts. with awesome mountains silhouetted against the sky in the backdrop surrounded by thick forest of pine and deciduous trees, welcome to Nainital! Charming locales, elegant villas and sailboats skimming across the Naini Lake's water add to the idealic beauty of this 100-year old hill station.

Day 8 Nainital/ Kainchi Temple/ Jageshwar

After breakfast, drive to Kainchi Temple to meet Siddhi Mai, the main disciple of Neem Karoli Baba (subject to availability). Neem Karoli Baba was a remarkable saint made famous by the American guru Ram Das. Many miracles have taken place in the lives of Neem Karoli's disciples.

Then continue to Jageshwar, 100km away from Nainital. At Jageshwar meet a great saint named Teet Maharaj ji (subject to availability). He is believed to be more than 150 years old and still drives a car !!! An expert in Jyotish (Hindu Astrology, Teet Maharaj has given remarkable spontaneous readings to our tour participants and blessed us with his holy presence.
Dinner & overnight at hotel.
Hotel: KMVN Guest House Or Similar (Meals - Breakfast & Dinner)

The small town of Jageshwar lies in a beautiful, tranquil narrow valley hedged by lush, green, monarch sized ancient deodars. In the Kumaon hills of Uttar Pradesh, it has a complex of about 200 ancient and medieval temples, which belong to and reflect the early period of the north Indian style of temple architecture. Most of these temples are dedicated to the various manifestations of Lord Shiva. The idol at Jageshwar is considered to be one of the 12 Jyotirlingas (the most sacred shrines of Lord Shiva) in India, where thousands of Shiva devotees come to offer prayers during various Hindu festivals held in honor of Lord Shiva. According to legend, Shiva came here to perform penance after the sacrifice of Sati, and earned the wrath of the Seven Rishis.

A continuous chain of snowcapped mountains looms over this beautiful temple site where silence reigns supreme and not even a leaf rustles, as though afraid to disturb the stillness. The mighty force of the cosmic dance begins to work on one's mind when one visits one temple after another here. Most of the temples are dedicated to Shiva and he is addressed by different names like Dandeshavara, Nilakantheshvara, Mahamrityunjaya, etc. and Jageshwar is only a corruption of Yogisvara or the Lord of the Yogis. These together with other temples dedicated to Surya--the Sun God, Navadurga (nine manifestations of the great goddess Durga), Kalika, Pushtidevi, Kuber etc. indicate that their builders practiced Shaivism (worship of Shiva), especially the Lakulish sect.

Jageshwar witnessed a great deal of temple building activity at different time periods and the earliest temples in Jageshwar date back to the 4th century AD, while the latest ones date back to the 16th century AD. During the 4th and 5th centuries AD, when the Gupta emperors held sway over vast tracts of northern and central India, the Kumaon hills were governed by an independent dynasty of Katyuri kings. They are credited with having selected this site for building temples. The temples originally constructed during the Gupta period were renovated by the rulers of the Ghand dynasty who overthrew the Katyuris in the 7th century AD. Numerous temples were constructed and restored during the Gujarat Pratihara dynasty (AD 9th-10th century) and also in the 15th and 16th centuries AD.

Of the numerous stone temples in this group, the Mahamrityunjaya temple seems to be the oldest and is dated approximately to the 8th century AD, while the others mentioned above, including a few minor ones, belong to the subsequent centuries. The temples of Surya, Navagraha and Neelkantheshvara are of late Katyuri age. It is said that originally 400 temples existed here, of which only about 108 have survived. Time and vandalism have destroyed the rest.

After breakfast, visit 1200 years old temples dedicated to Lord Shiva. Afterwards, return back to Nainital. Reach Nainital and transfer to hotel. Dinner & overnight at hotel.
Hotel: Balrampur Palace (Meals - Breakfast & Dinner)

The temples of Jageshwar belong to the simple Nagara style (north Indian style of temple architecture). Temples belonging to this style have a tall curvilinear spire shikhara surmounted by an amalaka (capstone) and a kalasha (the water urn shaped auspicious Hindu symbol) atop the square Garbhagriha, the entrance to which is through a carved doorway.

Most of the temples enshrine a stone lingam or phallic representation of Lord Shiva. Impressive stone images of different Hindu deities can be seen around the altar within these temples. Most of the temples in Jageshwar are in a state of decay and one can see many beautiful but broken sculptures lying around. The Ekamukhalinga (a Shivling having the face of Lord Shiva carved on it) is one of the rarest specimens to be found in northern India. The two life-size dwarapalas (door guardians) outside the Jagannath temple are another attraction but one of them is badly mutilated.

After breakfast, yoga classes till noon. Afternoon, rest of the day at leisure. Dinner & overnight at hotel.
Hotel: Balrampur House or Similar (Meals ­ Breakfast & Dinner)

After breakfast, leave back for Delhi by surface. Reach Delhi and transfer to Chor Bizarre Restaurant for Farewell Dinner. After dinner, transfer to IGI Airport and tour terminates.
IMPORTANT: Yoga exercises like "SHUDDHI KRIYA" will take place before breakfast and other exercises will be 02 hours after breakfast.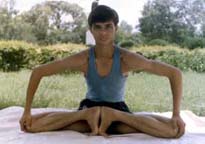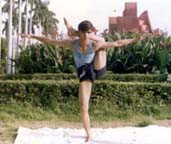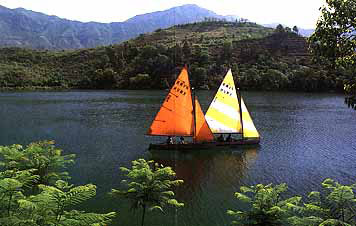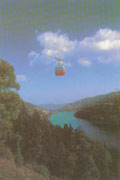 Nainital is surrounded by forested mountains, at an altitude of 1938m. Naini Lake, 500m broad and 2.4km long, forms the core of the small hill town of Nainital. The town itself is spread out in tiers, and is one of the most picturesque hill stations in North India. Situated in the Lower Himalayas, the town offers much to the visitor; there are horse and pony rides along the lake, boating and sailing, a skating rink, a ropeway that goes to Snow View, and a Boat Club on the northern lake shore. In summer, hockey, cricket and football matches are played the Flats. A crowded shopping mall on the lake's eastern shore, caters to the tourists' passion for mementos.
There is an interesting legend about Naini Lake. A local fable speaks of a terrible, snake-like 'monster' that lives in its green waters. Locals also believe that whoever swims to the centre of the lake will either be devoured by this monster, or will be trapped by weeds, and drown. Although this monster has never been sighted so far, locals vehemently insist that it exists. However, the lake forms a pretty sight at night, when thousands of Nainital's twinkling lights are reflected in its placid waters.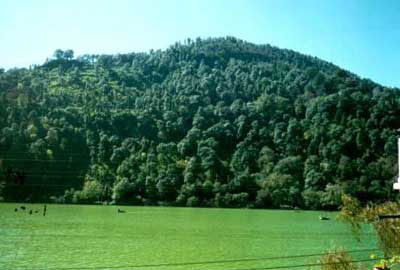 Nainital is famous for its residential educational institutions and the Naina Devi Temple. The original Naina Devi Temple was destroyed in the 1880 landslide, then rebuilt. The temple is also the venue for an annual festival held in honor of Lord Shiva's wife, Parvati.
At a height of 2,610m, Naina Peak (Cheena Peak) is a quiet place from where the Nanda Devi peak and the mountains on the Tibet border can be viewed. A ropeway from the Bara Bazaar (Mallital Bazaar) leads to Snow View, which also offers a spectacular view of the Himalayas. The Hanuman Temple on the road to Haldwani, the Astronomical Observatory, Sanjay Park (botanical gardens), Barrah Patthar (12 stones), Tiffin Top, Dorothy's Seat and Land's End are other interesting places to visit in Nainital. The best way to reach these places is to walk or ride on ponyback.
---
TOUR INCLUDES
Accommodation in Single/Double rooms at hotels mentioned in the itinerary or hotels of similar category.
Meals as listed in the itinerary (Breakfast & Dinner).
Transfers and Sightseeing by a Air-Conditioned coaches.
The services of our Representative at all airport transfers.
Entrance fees to all monuments and museums visited on the tour.
Porterage included for maximum of 2 bags per person at airport.
5% Service fee tax as imposed by the Government of India.
Services of an English Speaking Accompanying Escort for the whole tour.
Services of an Expert Yoga Instructor for the entire tour.
TOUR EXCLUDES
Departure Taxes or Visa handling fees (Visa is required to visit India).
Tips and gratuities to drivers, guides, and bellboys at hotels.
Any beverages, mineral water, alcohol or items of personal nature, such as laundry, telephone calls, Insurance etc.
Any increases in Airfares, entrance fees and Government imposed taxes.
Still camera or video camera fees at the various monuments and museums.
Anything not specially mentioned in the itinerary above.
Airport Tax.



---

CONTACT US:
Divine Travels
818 SW 3rd Ave. #1505
Portland, OR 97204
503-471-1608, 24 hours a day
divinetravels@aol.com

Click on Links To Tours:

CLICK HERE NOW to Inquire or Register for an India Tour

Our Tours are not affiliated with any particular spiritual path. All are welcome!
---
SITE MAP: HOME | Retreats and Tours | SECURE Online Order Form | Divine Revelation Book | Exploring Meditation Book | Exploring Chakras Book | Exploring Auras Book | Miracle Prayer Book | How to Hear the Voice of God Book | Foreign Books | Audio Products | Video Products | About the Author | Dr. Susan's Itinerary | Divine Revelation Curriculum | Divine Revelation Qualified Teachers | Prints of Watercolor Paintings | Join Our Mailing List | Send Us an Email |

HOME PAGE for Divine Travels | SPIRITUAL RETREATS IN USA | SPIRITUAL INDIA TOURS | SPIRITUAL EGYPT TOURS | SPIRITUAL PERU TOURS | SPIRITUAL BALI TOURS | SPIRITUAL GREECE TOURS | SPIRITUAL CRUISES | Click here to E-mail Us |

CLICK HERE FOR INDIA TOUR FEES

CLICK HERE NOW to Inquire or Register for an India Tour

"THE PLACE TO BE
ON DECEMBER 21, 2012"

Mayan Calendar Ends and Sun Aligns with Galactic Center

Celebrate the End of the Old World of Darkness
And the Beginning of a New World of Light!




Where will you be on Dec. 21, 2012,
And as Sun Aligns with Galactic Center?

We know where we will be.
At this once-in-a-lifetime event !

---

* HIGHLIGHTS *

---

- Workshops on the seminar-at-sea, with amazing speakers, such as Fred Alan Wolf, expert Mayan scholars, & enlightened spiritual leaders!

- Maya Initiation ceremony at Chichen Itza with famed Mayan Elder Hunbatz Men on December 19 - the date when Sun is at 27 degrees Sagittarius, aligning with center of Milky Way and plane of Ecliptic, a once-in-26,000-year event.

- Awesome Fire Ceremony in Cozumel, as we enter the "World of the Fifth Sun," with famed Grandmother Elizabeth Araujo of Guatemala, revered leader in Council of Mayan Elders.

- Nightly Skywatch on ship's deck with Richard C. Hoagland. Sun aligning with Hunab K'u, at galactic center, in a spectacular light transmission & telescope array.

- The Solstice moment, 11:11 AM GMT, December 21, 2012, end of the Mayan Long Count Calendar Cycle, witnessed in a Skywatch & inner journey to Galactic Center, & with prayers, meditations, & light transmissions from Ascended Masters.

- Visit to Chichen Itza or other sacred Maya pyramids & temples.

- Goddess Ceremony & Sacred SpiritDancing in San Gervasio, Cozumel, home of Ixchel, Mayan Fertility Goddess, & swim with her dolphins.

- Celebration of the Ascension of Humanity into a higher vibration with music, dance, food, & entertainment on a world class cruise ship.

- Honoring the date December 21, 2012, when the next cycle of human evolution begins, with transformative initiatory rituals by Mayan Elders, & meditation led by Babaji and other ascended beings.

The end of the Mayan Calendar is, by far, the epic metaphysical event of our lifetime.



CRUISE & SEMINAR AT SEA
December 17 to 22, 2012

"This is not a cruise.
This is a Spiritual Experience.

"This is a spiritual awakening that will transform your life. You will pass from an age of darkness into an age of light. Your life will be blessed, and you will never be the same."
--The Immortal Babaji

---


Mayan Galactic Alignment
Once in 26,000 years

Celebrate the end of the Mayan Calendar,
the Sun aligning with the center of the Galaxy,
and the 2012 Winter Solstice.

Join us on a spectacular Cruise and Seminar-At-Sea to the sacred Mayan sites of the Yucatan, where we will gather in grand ceremonies and rituals that close a 5000-year era of darkness, and open a new eon of light - the ascension of humanity.

This is "the place to be on Dec. 21, 2012."

The Carnival Triumph takes us to Chichen Itza and Cozumel, where we will honor this Time with ritual and ceremony, participate in seminars and healing while at Sea, and celebrate on a world class cruise ship.

On December 21, 2012, the Great Long Count Cycle, which began in 3114 BC, will end. The Fourth World will pass, and the "World of the Fifth Sun" will be born.

Now add your momentum to the vibrational energy that culminates in the peak spiritual event of the Millennium - the Winter Solstice of 2012, at the incredibly auspicious hour of 11:11 a.m. Universal Time on December 21, 2012.

At that time, on that date, everything we know will change. We will enter a new world - a world of Ascension.






OUR SPECIAL PROGRAM

Join some of the world's greatest spiritual teachers, authors, visionaries, Mayan Elders, and experts in the fields of Mayan Calendar, Spirituality, Consciousness, Ascension, Meditation, and Healing on an amazing spiritual cruise to the Land of the Maya, where we will celebrate the auspicious confluence of December 21, 2012 - the culmination date of the Mayan Calendar, and December 18 to 19, 2012 - the alignment of Sun with Galactic Center, which signals the beginning of a New Consciousness for humanity.

This unprecedented Seminar-at-Sea is essential to attend - not only for our own personal enlightenment and ascension, but more importantly, for lifting the planetary vibration as we co-create the shift into the "Fifth World."

You can be a part of this vital process, as you contribute your spiritual energy to this keystone event. This gathering can transform the planet at a time when transformation is critical.

In short, you are called to be a part of this planetary ascension of consciousness, at this time, in this place!


OUR AMAZING CRUISE

Our "2012 Mayan Galactic Alignment" Seminar-at-Sea takes place right on a luxury cruise ship, the Carnival Triumph, during a 5-day cruise, in meeting rooms on the ship, and during port calls at the sacred sites in the ancient land of the Maya - the Yucatan Peninsula of Mexico.

Ports of Call: Galveston to the Yucatan:
Cruise begins in Galveston, Texas (near Houston) and sails to Progreso, Mexico (Chichen Itza) and Cozumel, Mexico (San Gervasio)

Carnival Cruises - Carnival Triumph
Dec. 17 to 22, 2012:
5 Day Western Caribbean
from Galveston, TX to the Yucatan, Mexico

Destination
Arrives
Departs
Mon.
Dec. 17
Galveston

Speaker Introductions

Galactic Center Alignment Star-gazing at night
4:00 PM
Tues.
Dec. 18
SUN ALIGNS WITH GALACTIC CENTER
Seminar At Sea

Galactic Center Star-Gazing at night
At Sea
Weds.
Dec. 19
SUN ALIGNS WITH GALACTIC CENTER
Progreso Port of Call

Our Special Shore Excursions
(For Extra Fee) CLICK HERE:
1. Chichen Itza Mayan Sacred Site and special Mayan ceremony led by famed spiritual guide Hunbatz Men.
2. Chichen Itza special Galactic Alignment Torsion Measurement Excursion with Richard C. Hoagland.

Seminar At Sea

Galactic Center Star-Gazing at night
7:00 AM
4:00 PM
Thurs.
Dec. 20
Cozumel Port of Call


Our Special Shore Excursions:
(For Extra Fee) CLICK HERE:
1. San Gervasio Ixchel Goddess Sacred Site, Chankanaab Fire Ceremony with famed Maya Elder Grandmother Elizabeth Araujo, and Swim
2. Optional Add Chankanaab Dolphin Swim

Seminar At Sea

Mayan Galactic Alignment Ritual and Star-Gazing Event at night

8:00 AM
3:00 PM
Fri.
Dec. 21
DECEMBER SOLSTICE: Solstice Sacred Ritual: 11:11 am GMT (5:11 am on the ship) with Cruise Speakers and Babaji

Seminar At Sea

Galactic Center Star-Gazing at night
At Sea
Sat.
Dec. 22
Galveston
8:30 AM


CLICK HERE to register now




Cruise into December 21, 2012

Mayan Elders tell us that 11:11 a.m., Greenwich Mean Time, on December 21, 2012, a 5000-year cosmic countdown to the culmination of the Mayan Calendar brings an end and a new beginning to social, political, economic and geological cycles for the planet.

The date specified in the calendar - Winter Solstice in the year 2012 - does not signify the end of the world. "Humanity will continue, but in a different way. Material structures will change. From this, we will have the opportunity to be more human." --Mayan Elder Carlos Barrios

Prophecy of Tortuguero

Monument 6 at Tortuguero, Mexico, indicates that when the calendar ends, the 9-step entity, Bolon Yookte, will "descend." A combination of 9 cosmic forces will simultaneously fully manifest. The end of the calendar does not mean the end of the world. Rather, it fulfills an evolutionary process that started at the beginning of time until today.

These 9 evolutionary progressions (waves or Underworlds) began 16.4 billion years ago. According to Mayan daykeepers, these 9 wave movements will culminate in Unity Consciousness on the December Solstice of 2012.


Tortuguero Monument 6

CLICK HERE to register right now

---

The name the Maya give to the Being who resides at the center of the Milky Way is "Hunab K'u"--the "Giver of Movement and Measure." What the Maya were doing was actually "measuring the movement" of the Earth, and other planetary bodies as they spun around the Sun which was itself spinning around the far away galactic center, Hunab K'u. The Maya identified specific cyclic points in these complicated rotations where the Earth would be in strategic alignment, in direct synch, with the Galactic Center.

But more than merely noticing the astronomy and being good note takers, their purpose was larger. Through their measuring and Calendar coding, communicating back and forth with Hunab K'u, the Maya were embedding a powerful harmonic resonance into the existing planetary consciousness, synchronizing it with Hunab K'u. and the unimaginable framework of energy fields that must saturate galactic space. The Maya are the midwives, as it were, birthing new consciousness into form as it arises in the vast matrix of the galactic mind. Like busy worker bees, bringing nectar to the Queen, the Maya bring Star Systems with evolving consciousness to Hunab K'u.

While the Classic Maya did not start building their temples and cities until after A.D. 100, they were already in the middle of the Long Count Calendar (3114 BC - 2012 AD). This 5125 year cycle, which completes itself December 21, 2012, has witnessed major acceleration in the vibratory level of the entire planet as it rises and shifts towards a higher level of awareness. At the 2012 solstice, enough resonant galactic energy will be present on the planet to enable a deep and profound transformation for the Earth and the Solar System as a whole. The Mayan Calendar has been measuring the movements that the Galaxy takes to get to that crystallization.

It is often assumed the Maya invented their Calendar to keep track of agriculture and planting seasons. What if the multi-layered mathematical system came first and was then adapted as a terrestrial calendar? What if what the Maya were doing, with their Calendar and hieroglyphics, was measuring the harmonic waves and specific cycles of fluctuation being generated by Hunab K'u?

That's their job: in the vast panorama of space and time, the Maya travel around the Galaxy, aligning energy, coding planetary evolution, monitoring the fluctuations in the plasma field, measuring and recording the movements for Hunab K'u, watching as consciousness evolves on the various worlds. It is written in the Popol Vu that our star system represents the seventh such star system that the Maya have mapped and charted. We can think of the Maya as "galactic surfers," measuring and synchronizing the subtle evolutionary movements on multiple worlds, facilitating Hunab K'u's unfolding into a self-aware and conscious Galactic Being.

---

The Shift to Unity Consciousness

At a Mayan gathering in Guatemala, a respected elder called for all beings to come together in support of life and light. He said there is hope for humanity - if people of the light can come together and unite.

This cruise is our unique opportunity to do just that. Our sincere hearts join together as ONE to do our part to transform this planet into a New Era and New Consciousness. This shift into the New World will not happen by itself. We must co-create it.

Only a shift to a New Consciousness will forever stop the unchecked exploitation and degradation of the Earth and its people, and awaken us to our connection with all of creation and our need to live in harmony with nature.

The end of the Mayan Calendar is the shift whose time has truly come. This critical date of December 21, 2012 will cap off all previous evolution as we enter the new b'ak'tun and the New World.

The change in consciousness promised by the end of the Mayan Calendar will only manifest inasmuch as we align with it.

Join us in ceremony on the Mayan Galactic Alignment cruise, as we co-create our future. Our coming has been prophesied for thousands of years by the Hopis:


"WE ARE THE ONES
WE HAVE BEEN WAITING FOR"!

---

Prayer to Hunab K'u
by Hunbatz Men

With the rising of the sun we receive your words, Master,
Because with your light we awaken and contemplate everything.
We also contemplate ourselves because we are your children.
This is why at dawn we surrender ourselves to you,
So that you may protect us and teach us your wisdom.
It is your visage which looks upon us and contemplates us, Master.
This is why we surrender to you, Father and Master Hunab K'u.
And we surrender our children,
Just as our parents surrendered us to you.
Master Hunab K'u, you know what you make of us.
We ask you, Master Hunab K'u, to show us the path.
Help us, Master Hunab K'u, to regain fraternal love.
We ask this of you, Master, Giver of Movement and Measure,
So that we do not lose ourselves.
Oh Master, Hunab K'u!

What is the Galactic Alignment?

The Galactic Alignment happens once every 26,000 years!

The Sun hits 27 degrees Sagittarius in 2012, December 18 to 19, 2012, which roughly coincides with the Winter Solstice.

The alignment of the Sun with Galactic equator (center of Milky Way) occurs from the precession of the equinoxes, caused by the earth wobbling on its axis. Precession shifts the position of the equinoxes and solstices one degree every 71.5 years. Because the sun is one-half of a degree wide, it takes the December Solstice Sun 36 years to precess through the Galactic equator.

The precise alignment of the solstice point (the center-point of the body of the Sun as viewed from Earth) with the Galactic equator was calculated to occur in 1998 (Jean Meeus, Mathematical Astronomy Morsels, 1997).

Thus, the Galactic Alignment "(time) zone" is 1998 +/- 18 years = 1980 - 2016. This is "era-2012."

This 2012 Galactic Alignment marks the ancient Maya end-date of the Long Count calendar - December 21, 2012.




CLICK HERE to register right now,
before all the spaces are taken!


---

Birth of the Fifth World

The Maya have charted time accurately for more than ten million years with 17 different calendars. The Tzolk'in or Cholq'ij Calendar is based on the cycle of the Pleiades, and is held sacred.

The Mayan "daykeepers," who study the calendars, identified April 21, 1519 - the pivotal date when Hernando Cortez and his fleet of 11 galleons arrived at Vera Cruz, Mexico. What followed was 9 Bolomtikus, or Hells, of 52 years each, where land and freedom were taken from the Maya. Disease and degredation dominated.

This era lasted until August 16, 1987 - the "Harmonic Convergence," when millions gathered in sacred sites, praying for a smooth transition to a new era, the "World of the Fifth Sun."

From 1987 until now, the right arm of the materialistic world has been disappearing, slowly but inexorably. We are now at the cusp of a new era when peace begins, and people will live in harmony with each other and Mother Earth.

Mayan daykeepers view Dec. 21, 2012 as a rebirth - the start of the World of the Fifth Sun, a new era signified by the solar meridian crossing the galactic equator, where the Mayan deity Hunab K'u resides.

The Sun will conjunct the intersection of the Milky Way and the plane of the ecliptic, describing a mighty configuration of stars and planets in the sky. This alignment embodies the sacred tree, the "Tree of Life," a symbol honored in all spiritual traditions.

Some prophets say this alignment with the heart of the galaxy will open a channel for cosmic energy to flow through the earth, cleansing it and raising all humanity to a higher level of vibration. Change is accelerating now, and it will continue to accelerate.

We are moving into an Era of Unity as citizens in many countries fight for independence. This planet is quickly becoming ONE planet and ONE people in FREEDOM.

CLICK HERE for fees and to register now

---

Why Your Participation is Vital

We are at a critical moment of history. Mayan elder Carlos Barrios states, "Our planet can be renewed or ravaged. Now is the time to awaken and take action... Everyone is needed... Everyone who is here now has an important purpose. This is a hard, but a special time. We have the opportunity for growth, but we must be ready for this moment in history."

Our purpose is to bring about this New World. The "2012 Mayan Galactic Alignment" Seminar-at-Sea is for those ready to declare with conviction: "I intend to manifest a New Consciousness on this planet right now." This is why your presence on this cruise is vital.

Hope for the future lies in living in the higher consciousness promised by the Fifth World, and thereby transcending materialism, rather than perpetuating the dualities and conflicts that have bound us for millennia.

This is our last chance to align with the cosmic plan. It is now or never. The destiny of the planet lies in our own hands, as we co-create a new glorious destiny promised by the Fifth World.

By making a commitment, we can do our part to help bring about the Ascension of planetary consciousness as we enter the New World on December 21, 2012.

Now is the time, and YOU are being CALLED.
Will you answer the call?

Join us as we sail into the Fifth World together,
AS ONE!

GET SEASICK? --NEVER AGAIN! "Escape Seasick Capsules" here:

admin@bovacompounding.com.au


Or in USA, get "meclizine," available over the counter for about $10. Reports of no side effects and no fatigue.