SITE MAP
DIVINE TRAVELS
TOURS & RETREATS


Our Speakers, Readers, Healers and Workshops
---
Elizabeth Araujo

ELIZABETH ARAUJO was raised in El Salvador. She is a warm, compassionate person manifesting a discernment that crosses cultural boundaries. As the wife, soul mate and translator of Don Alejandro Cirilo Perez Oxlaj, she travels extensively throughout the world to wherever they are called to do ceremony and hold council with Elders in the process of bringing unification, balance and harmony to Mother Earth. Her gentle spirit and clear intent creates an atmosphere of acceptance, love and allowance for all who come into her presence to enjoy. Elizabeth works through the Mayan traditional healing ceremonies with the Sacred Fire and is a guide for spiritual journeys to sacred sites.
CLARIFYING MISCONCEPTIONS ABOUT THE MAYA
In this presentation we will have an introduction to the calendars. There are 20, but we will limit to talk about the Tzolq'ij (Tzolkin in Mexico) and the Calendar of the Long Count. Many non Maya people are using the Tzolqij with a sense of amusement, and others have modernized it with new ideas, I will present how the Mayas use this calendar and their reasons for keeping it in its originality, also we will talk about its relationship with the Oracle Readings, Astrology and the Fire Ceremonies.
We will also talk about the Calendar of the Long Count which includes periods like the 2012 or Year Zero, the Harmonic Convergence and the period of the 6th Sun, the era of the New Sun. Also we will name a set of Phophecies that were left for all of us leaving in this time
I will try to clarify some of the misconceptions of the Maya Tradition and present how the Mayas see the world versus how the Western mind works.
Many say that the Mayas come from Atlantis, other say they come from the Pleyades. Find out what the Traditional Mayan Elders say.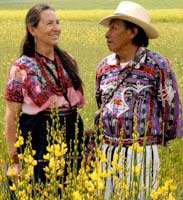 ---

CARL JOHAN CALLEMAN was born in Stockholm Sweden in 1950 on the day 5 Jaguar in the Sacred Mayan Calendar and held his first talk with the mention of the calendar end date in 1979 after a life-altering journey to Mexico and Guatemala in the same year. In 1984 he received a doctorate from the University of Stockholm in Physical Biology and as a professional scientist made a career as a cancer researcher including as an expert of the WHO and many years as a Senior Researcher at the Dept of Environmental Health at the University of Washington in Seattle.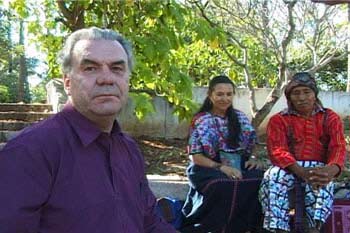 In 1993 he began to devote himself full time to research about the meaning of the Mayan calendar, which he has continued until the present time. He has published calendars on a yearly basis and written three books for an international audience: Solving the Greatest Mystery of Our Time: The Mayan Calendar (Garev, 2001), The Mayan Calendar and the Transformation of Consciousness (Bear and Co, 2004) and The Purposeful Universe: How Quantum Theory and the Mayan Calendar explain the origin and evolution of life (Bear and Co, 2009). He has also made the first DVD interview with Don Alejandro Oxlaj of the Mayan council of elders to present the views of the contemporary Maya on their calendar (available from Mayan Majix). He has also initiated global meditations at critical shift points in the Mayan calendar such as the Oneness Celebration (June 4-6, 2004), Breakthrough Celebration (May 20-22, 2007) and most recently the Conscious Convergence (July 17-18, 2010).
OVERVIEW OF THE MAYAN CALENDAR SYSTEM
In recent years there has been a dramatic increase in the interest in the Mayan calendar, because it purportedly is now about to come to an end. To understand the meaning of this we must then look at what it is in this calendar system that makes it special and different from other calendars of the world. Most importantly, why would it have a prophetic significance? In reality only one inscription exists from ancient times from the Maya that talks about what will happen when the calendar comes to an end. This monument in Tortuguero speaks of this as a point in time when the nine-foundation entity will appear in his full regalia. We should however also be aware that there are inscriptions that talk about events in the deep future and that so the Maya did not conceive of this as a time when life was destined to come to an end. Nonetheless, the prophetic importance of the Mayan calendar has been proven by extensive evidence and so it provides a knowledge that no person today can afford to ignore.
THE SACRED MAYAN CALENDAR AND ITS ASTROLOGY
On our planet essentially three different astrological systems have been developed, the  Babylonian (splitting into Vedic and European), the Chinese and the Mesoamerican (including Mayan and Aztec). The Mesoamerican differs from the other systems in that it is not based on astronomical cycles in our local solar system, but on cosmic energies emanating from the Tree of Life. This lecture will discuss the 260 day Sacred Calendar which is the core of the Mayan calendar. It will also outline the Mayan astrology and how to make a Mayan horoscope so that the participants will have a chance to apply this to themselves. The lecture will also cover aspects of how to learn to live with the Mayan calendar to create alignment with the cosmic plan.
CO-CREATING THE NINTH WAVE
This cruise takes place at the beginning of the Ninth and highest wave of the Mayan calendar system, also called the Universal Underworld. The purpose of this wave of only 234 days seems to be to cap off all of the evolution of the universe and create the energetic basis for the human race to attain unity consciousness. This is likely to be a process where we are requested by the cosmos to step up to the role of being co-creators and not something that will fall down from the sky on some particular day.
This lecture will attempt to outline what is new with this wave and co-create with the participants the means as to how to align ourselves with this transformation of consciousness.
Individual sessions on the Cruise
Individual sessions will be offered for a personal Mayan horoscope reading, followed by a process serving to help the individual identify with his or her core day-sign of birth.
One hour session: $200. To schedule your session, contact Carl Johan Calleman in advance at http://www.calleman.com
---
DANNION AND KATHRYN BRINKLEY are best selling authors, spiritual teachers, and intuitives who have both survived near-death experiences. In 1994, as Dannion's New York Times bestseller, Saved by the Light, was being published and made into the most successful made-for-television movie of all time (by the Fox Network), Kathryn was busy leaving her own footprint in the literary world as the author of Jewels for the Soul: Spiritual Reflections for the Heart and Soul. She was also enjoying a cutting edge career as a journalist with the very popular column, "Conversations with Kathryn" where she dedicated her interviews to the global spiritual views of world leaders in the higher consciousness movement. It was during that time that Kathryn scheduled an interview with Dannion to promote his brand new book, Saved by the Light. The couple now refer to that interview as their "cosmic date with destiny" for it ultimately led to their marriage.
Today, Dannion and Kathryn share a great  and mutual love of travel to the Earth's most sacred spots. Since 2004, they have enjoyed leading spiritual journeys, throughout Mexico, in search of  the ancient wisdom and answers to the mystery of the Mayan Calendar. Through Quantum Multimedia Productions, (a company owned by Kathryn, and her daughter, Elizabeth Mathisen) Dannion and Kathryn have hosted highly successful online tele-series' dedicated to sharing with the world the galactic understanding  of the Maya and the ascension prophecies.

Together, they have authored The Secrets of the Light: Lessons from Heaven. In this amazing book, Kathryn and Dannion outline their Four-fold Path to Power, as well as the Seven Lessons of Wisdom gleaned from the perfection of the afterlife. Secrets of the Light is undoubtedly a spiritual manual for living outside the box, in a realm of celestial consciousness, while still maintaining our physical reality in the new millennium.

Kathryn is also the accomplished publisher of  the online periodical, Kinetics Magazine (www.kineticsmag.com). This remarkable publication is filled  to the absolute brim with regular columns and exclusive features written to promote green living, encourage a more peaceful  worldview perspective, enlighten humanity of our extra-planetary coalition, as well as promoting the embrace of an ever-expanding and unconditional spiritual consciousness.

Each day of their lives, Kathryn and Dannion work ceaselessly to champion the virtues of ethical consciousness in daily life. In addition to their writing, lectures, workshops, radio and television appearance, they dedicate countless hours each month to their national non-profit organization, The Twilight Brigade. Over the past thirteen years, The Twilight Brigade has trained nearly 6,000 volunteers to be loving, listening angels  at the bedside of our nation's wounded and dying veterans. Dannion has personally accrued more than 26,000 volunteer hours at the bedside and  Kathryn is the president of the organization. Together, Dannion and Kathryn are undaunted in their fierce commitment to creating a higher consciousness of support, understanding and natural acceptance for the circle of life,  which lovingly includes  the celebration of birth as well as the celebration of  transition from this world into the next. The Brinkleys truly believe  that the empowering practice  of  daily spiritual perspectives are the cornerstone of living the ordinary life in the most extraordinary  of ways,  on both this and the other side of the veil.

PATHWAYS TO HIGHER CONSCIOUSNESS LIVING
There is little doubt that we are living in a time of unprecedented change. Never before has humanity played such a critical and necessary role in helping to shift and elevate mass consciousness. As we all come to understand the multidimensional universe we live in, we all become partly responsible for our ascension into higher levels of light and awareness. This is indeed the time, long heralded by the ancient, and modern prophets, as the End Times€¦the Age of Miracles. But what is ending is not the world. What is ending is a world motivated by greed, fueled with intolerance, and driven in chaos. Together, we are birthing the Golden Age of Peace as our planet simultaneously ascends into a higher dimension of spiritual consciousness.
Yet, navigating the prevalent energies, anchoring reality to the old paradigm, is often extremely difficult. On a daily basis, we are being bombarded by powerful, and often negative, external programming. This programming demands our belief in the necessity of war, violence, deceit and separation, for the sake of its survival. Therefore, remaining focused and centered in spirit has become a great challenge in many ways.
Dannion and Kathryn Brinkley will present concepts for mastering the art of sacred living in this incredible time of shift and miracles. Their workshop, Pathways to Higher Consciousness Living, is carefully designed to showcase the celestial wisdom they have accrued as the result of their combined near-death experiences . Through their Fold-fold Path to Power, Dannion and Kathryn will share the invaluable ways in which love in action, the power of prayer, conscientious belief systems and wise choices will transform and elevate our perspectives, along with our quality of life, as we journey through the planet's upcoming ascension into the higher realms of consciousness and inter-dimensional living.
---

A native of Fort Worth, Texas, JIM MARRS earned a Bachelor of Arts degree in journalism from the University of North Texas in 1966 and attended Graduate School at Texas Tech in Lubbock for two years more. He has worked for several Texas newspapers, including the Fort Worth Star-Telegram, where beginning in 1968 he served as police reporter and general assignments reporter covering stories locally, in Europe and the Middle East. After a leave of absence to serve with a Fourth Army intelligence unit during the Vietnam War, he became military and aerospace writer for the newspaper and an investigative reporter. Since 1980, Mr. Marrs has been a free-lance writer, author and public relations consultant. He also published a rural weekly newspaper along with a monthly tourism tabloid, a cable television show and several videos.
In 2007, Mr. Marrs retired from the University of Texas at Arlington where he taught a course on the Kennedy assassination since 1976. In 1989, his book, Crossfire: The Plot That Killed Kennedy, was published to critical acclaim and reached the New York Times Paperback Non-Fiction Best Seller List. It was a basis for the Oliver Stone film JFK. Mr. Marrs served as a chief consultant for both the film's screenplay and production.
Beginning in 1992, Mr. Marrs spent three years researching and completing a non-fiction book on a top-secret government program involving the psychic phenomenon known as remote viewing only to have it mysteriously canceled as it was going to press in the summer of 1995. Psi Spies was finally published by New Page Books in 2007. His website is JimMarrs.com.
In May, 1997, Marrs' in-depth investigation of UFOs, Alien Agenda, was published by HarperCollins Publishers. Mr. Marrs has been a featured speaker at a number of national conferences including the Annual International UFO Congress and the Annual Gulf Breeze UFO Conference. It has been translated into several foreign languages and become the top-selling non-fiction UFO book in the world. He began teaching a course on UFOs at the University of Texas at Arlington in 2000.
Also in early 2000, HarperCollins published another Best Seller, Rule by Secrecy, which traced the hidden history that connects modern secret societies to the Ancient Mysteries. In 2003, his book The War on Freedom probed the conspiracies of the 9/11 attacks and their aftermath. It was released in 2006 under the title The Terror Conspiracy. In mid-2008, his book The Rise of the Fourth Reich, detailing the infiltration of National Socialism into the USA, was published and reached the New York Times Extended Best Seller List within two months. This was followed by a study of conspiracies and mysteries entitled Above Top Secret (2008) and The Trillion-Dollar Conspiracy (2010) which reached the Times Extended Best Seller list less than a month after publication.
An award-winning journalist, Mr. Marrs is listed both in Who's Who in the World and Who's Who in America. Mr. Marrs has won several writing and photography awards including the Aviation/Aerospace Writer's Association's National Writing Award and Newsmaker of the Year Award from the Fort Worth Chapter of the Society of Professional Journalists. In 1993, Mr. Marrs received Freedom Magazine's Human Rights Leadership Award.
Mr. Marrs has appeared on ABC, NBC, CBS, CNN, CSPAN, the Discovery, Learning and History Channels, This Morning America, Geraldo, Montel Williams, Today, Tech TV and The Larry King, George Noory and Art Bell radio programs along with numerous national and regional radio and TV shows.  He is a former president of the Press Club of Fort Worth and a current member of the Society of Professional Journalists, Sigma Delta Chi, and the Investigative Reporters and Editors.
THE HIDDEN HISTORY OF EVERYTHING LEADING TO 2012
Texas journalist and four-times New York Times Best Selling author Jim Marrs has gained a worldwide reputation for his no-holds-barred investigative journalism and incisive analysis of conspiracies down through the ages. In his presentation, "The Hidden History of Everything Leading to 2012," Mr. Marrs will reveal the hidden mysteries of history from the lost technology of the Anunnaki described in the Sumerian cuneiform tablets to the looting of the Iraqi National Museum in 2003. Secrets will be revealed that passed through the Mystery Schools of ancient Egypt, Greece and Rome until accumulated in the treasure trove of Solomon's Temple.
Learn the fate of this fabulous treasure trove which lay hidden for centuries in the foothills of the Pyrenees Mountains of southern France. Learn the secrets of energy manipulation, banking, religion and politics that have been passed down through the Secret Societies of later years. Learn the answers to hidden history puzzles such as: What happened to Solomon's Treasure? Who was behind the French Revolution? What was the real reason for the revolt of the American colonists? Who was truly behind the War Between the States? What two brothers ran both sides of World War I? Why did the financiers of Russian communism then finance Hitler's Third Reich? Were the Nazis really defeated in World War II? Why did the US invade and occupy Iraq? The answers to these questions, and much more, will be explained in the grand tour of history in the context of Secret Societies to include the Knights Templar, the Freemasons, the Illuminati, the Round Tables, Council on Foreign Relations, The Trilateral Commission and the Bilderbergers. The millennia-old conspiracy to corral and control humankind will be reaching a climax in the year 2012. Join Mr. Marrs to learn the players and the agenda.
---
Richard C. Hoagland, former Science Advisor to Walter Cronkite at CBS news during the Apollo Missions, NASA consultant, Consulting Producer and featured presenter in the NBC SyFy special "2012, Startling New Secrets." Richard was also a featured presenter in the NBC SyFy special, "Mystery of the Crystal Skulls," the Fox special "Live From the Pyramids of Egypt," and many other network specials.
Richard is the author of:
Monuments on Mars, A City on the Edge of Forever
Dark Mission, The Secret History of NASA with co-author Mike Bara
Richard C. Hoagland is the Keynote speaker at conferences in the United States and Europe. He has been interviewed by Larry King, CNN and so much more.  Richard is a frequent guest on many national and international radio shows. Richard is the Science Advisor to Coast to Coast AM with George Noory and gives frequent updates on breaking news. Richard C Hoagland is the recipient of the prestigious Angstrom Award.  The ceremonial presentation of this award was made in Ang, Sweden. Richard is the principal investigator of the not for profit organization, The Enterprisemission. Richard's website is www.enterprisemission.com
THE PHYSICS OF 2012
© The Enterprise Mission, 2011
Richard C. Hoagland will conduct two formal Enterprise Mission presentations during "the Cruise Into 2012," under the overarching title:
"The Physics of 2012 – From Changing Earth … to Changing Consciousness"
The first half of this two-part, multi-media presentation will detail the physics that Hoagland and his colleagues' decades of multi-disciplinary Enterprise Mission research has now revealed … of the underlying, scientific causes for "a potential 2012 Problem," occurring cyclically "at the end of the Mayan calendar"; the second half of Hoagland's two-part presentation will extend this work in "Torsion Field Physics" beyond physical effects on Earth, into the crucial realm of "changing human consciousness" itself ….
Impelled by this same changing Physics.
Among the most amazing examples Hoagland will present of this increasing possibility will be "Egypt" – home to the famed "Great Pyramid," of course, but also now to the "unprecedented current democratic uprising" -- occurring literally at the site of the famed Egyptian Museum, in downtown Cairo—
Home to Humankind's TOTAL store of Ancient Egyptian artifacts and knowledge from those Pyramids ….
Hoagland will describe how, in the Enterprise torsion physics model, the Great Pyramid is clearly now "an ancient, torsion-field, solid-state amplifier" -- capable of strongly resonating with the (now) rapidly changing background torsion field of the entire Earth!  And, in the process, dramatically changing the "local" torsion field of Egypt and immediately beyond … beginning with Cairo!
Hoagland will contend, through a variety of scientific evidence – including his own, first-hand measurements of the torsion field amplification-effects of the ancient Mayan pyramids in Mexico and Guatemala – how these "pyramidal torsion effects" could have significantly changed the literal "consciousness of Cairo"  in recent days … contributing an "unseen factor" to "the sudden Cairo uprising of January 25, 2011" ….
A harbinger of "even more dramatic shifts in global consciousness" … by 2012?
Come join "The Cruise into 2012" … and find out.
Star Parties
In addition to his formal conference workshop during the "Cruise into 2012," Richard C. Hoagland will also present "Journey to the Center of the Milky Way" -- a nightly, live "star party" -- to be held each evening on the upper decks (while the ship is at sea) -- taking his audience on a once-in-a-lifetime "personal journey into 2012" -- into "the REAL Central American skies ... at the end of the Mayan Calendar."
Featured in this unique, nightly presentation experience will be a series of memorable stars, constellations and their entwined mythologies, as they relate to the much discussed "galactic alignment" -- including, stunning views of the Center of the Galaxy itself -- impossible to see in this perspective from regions farther north ...
Experience the stunning wonders of the three-dimensional night sky from the decks of a major ocean liner ... slicing across one of the darkest locations still accessible on Earth ... the vast Pacific.
Join us on "the Journey of a Lifetime" ...
Bring your binoculars!
And wear warm clothing, such as a down coat, gloves, scarf, and hat.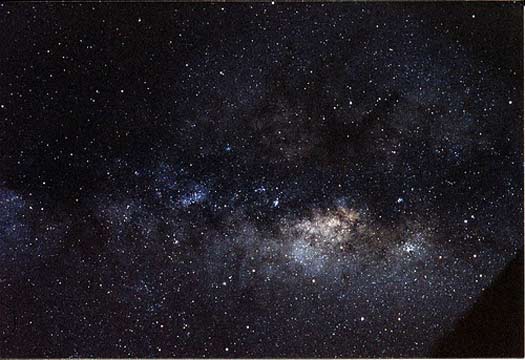 ---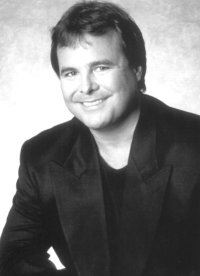 SEAN DAVID MORTON
Sean David Morton had his first visions as a child when he predicted the death of a man that was like a second father to him, astronaut and American hero Command Pilot Virgil I. "Gus" Grissom. Gus, one of the original Mercury Astronaut, thought by many to be picked to be the first man on the moon, was tragically burned alive with fellow astronauts Edward H. White and Roger Chaffee during a routine ground systems check on the Apollo 1 spacecraft. All three men were close family friends. Sean's Irish grandmother, Ruth Croft, was the only one to take heed of Sean's many youthful visions and warnings, and encouraged his abilities in secret.
From the age of 8 years old, Sean's late mother, famed radio and TV personality and internationally bestselling health author Maureen Kennedy Salaman, became enamored of fundamentalist Christianity. While they lived in Texas they went to church six days a week. When they were not in church, she put her son on a steady one hour per day regimen of Bible tapes that he was made to study and report on, everyday, 360 days out of the year (excluding a few holidays) until Sean left for college at age 18. This filled him with a scholarly knowledge of history, politics, religion, economics and all the mysteries the Bible had to offer.
At age 12, however, Sean began to study astrology, palmistry and tarot in secret, having to keep his occult studies from his fanatically strict religious mother, but using these tools, and with the help and guidance of his Irish grandmother, his intuition and skills began to increase.
At age 16, his family lived in Cairo, Egypt, being some of the first Americans welcomed in to boost trade and commerce as Anwar Sadat's regime turned from the USSR in the East to the United States in the West. It was there that Sean was deeply affected by his experiences at British International school, by the Moslem children he befriended, and, mostly, by the Great Pyramid of Giza. Spending the night in the Great Pyramid several times, and talking to Imam's and Rabbi's and Coptic Christian clerics, Sean began to see the great pattern, prophecy and grand journey laid out for all mankind by the most wondrous and mysterious structure on Earth.
While still in high school, Sean took Advanced Placement and then later summer school classes at Stanford University. It was here in a basic psychology course that he became involved with a series of rudimentary experiments conducted by the Stanford Research Institute (SRI) that would later become known as REMOTE VIEWING. Years later Sean teamed up with Dr. Elizabeth Targ (daughter of Dr. Russell Targ) and perfected techniques in using Associative Remote Viewing to predict stock and commodity prices and to win at games of chance, such as roulette. Dr. James Spottiswood did his Ph.d. thesis on their work while at Stanford. Sean would go on to teach his own version of the technique, called Spiritual Remote Viewing (SRV) to people all over the world.
In the spring of 1977 at while studying at the University of Southern California, Sean became heavily involved in Erhard Seminars Training (EST), then in the summer, between his freshman and sophomore years at USC, Sean lived in Lake Tahoe with Himalayan Master and Hindu holy man Swami Sri Jaya. He taught Sean palmistry, Hatha Yoga, deep meditation, lucid dreaming, hands on healing and how to see and read auras and the living fields around all life. Swami Sri Jaya began to help hone Sean's natural gifts and abilities. It was also in this period in Tahoe that Sean and Swami-Ji spent personal time with EST founder Werner Erhardt.
Through college, Sean continued his study and practice of astrology with his "Dutch Uncle" Carl Roles, the personal astrologer for the Beatles, and then personally for George Harrison, and meta-physics with childhood mentor and former NASA scientist and contactee Dr. Fred Bell. Sean was also part of the inner teaching circle of world-renowned UFO contactee Dr. Hal Wilcox. Sean graduated from USC in 4 years with a BFA in Performing Arts and a BA in Political Science. He was also only a semester shy from full BS degrees in Astronomy and Organic Chemistry.
In late 1985, after making a small fortune in the stock market, working in the film business and as a part time disc jockey and running a pair of successful HEALTH HUT fast food franchises  and becoming partners in the wildly successful downtown LA nightclub VERTIGO, Sean saw the fast paced vapid and empty LA lifestyle destroy most of his friends. After a series of personal heartbreaks and traumas, Sean packed a bag and a stick and travelled to England, Ireland, and then India (for the Kumbha Mela festival) and, lastly, Nepal.
In England and Ireland, Sean became involved in a series of on-going quests revolving around The Meonia Stone saga, an ancient mystic jewel said to have been in the hilt of Excaliber. From there he travelled to India, to spend time with the sages, yogis and babas at the Kumba Mela in Hardwar and Rishakesh. After this he traveled to Dharmsala, the current home of the Dali Lama and seat of the Tibetan government in exile. Sean lived there for several months, working at the orphanage as a teacher, immersing himself in Tibetan Buddhist classes, teaching and philosophy.
After a personal and life changing meeting with the Dali Lama, Sean was instructed by His Holiness to travel to the T'ang Boyche monastery in Nepal for further study and training. He arrived there in late May of 1986. Based on recognition from a past life there, he was accepted as a novitiate by High Lama Rinpochi Lopsang Tundun. Here Sean studied healing, deep meditation, tantric techniques, Tibetan exercises, ceremonial dance and spiritual time travel. Sean studied and trained there until returning home in December of 1986. But not before a prophesied meeting with an Ascended Master in a waiting area of the Delhi Airport, who taught him "The God Force Meditation" which Sean has now taught to thousands all over the world.
In 1990, Sean traveled the world again as part of the documentary crew and co-writer/co-producer and co-director for the series UFO CONTACEES, collecting over 600 hours of interview footage with scientists, researchers, contacees, abductees, and anyone seriously connected to the UFO phenomenon at that time.
Desperately trying to help the world and fulfill the vow he had taken in the monastery to "Work for the Enlightenment of All Sentient Beings", Sean desperately tried to find a way to bring his ability to foretell the future to a greater audience. He formed The Prophecy Research Institute and began publication of his award winning "DELPHI ASSOCIATES NEWSLETTER" in March, 1993. This began a spectacular run of 16 years of continuous publication, and a stunning string of successful future predictions in print. He also became the number one guest on the number one late night radio show in the world, COAST TO COAST AM with ART BELL and later with GEORGE NOORY.
Also, throughout the 1990's, Sean continued to stay in practice and hone his skills as a personal, private intuitive consultant and by working for a number of "PSYCHIC" telephone hotlines. Though most of the calls from the TV ads cycled through the same "boiler room" Sean was featured on the Kabrina Kincaid and Dion Warwick TV commercials.
In 2005 Sean received his PhD. doctorate in Therapeutic Psychology from the International Institute of Health and Spiritual Sciences in Montreal, Canada. Also, Sean attends a yearly summer school studies program with the Astrological Sciences Institute at Exeter College, at Oxford University. It is taught by leading astrologers in the world, and helps Sean keep up to date on current software, theories and developments in the Astrological field.
Sean David Morton's stunningly accurate predictions of future events in his books, lectures and monthly  "Delphi Associates Newsletter ", the # 1 publication of its kind in America, in continuous publicaiton since 1993, have brought him international recognition as one of America's premiere futurists, projective economists, intuitive healers, researchers and spiritual teachers. He has been the director of THE PROPHECY RESEARCH INSTITUTE since 1992. His bestselling, and fabulously well reviewed and critically acclaimed novel "BLACK SERAPH" is currently climbing up the AMAZON and national sales charts. Sean, one of the pioneers of Remote Viewing,Coast to Coast AM radio host ART BELL has called  him "America's Prophet...Frighteningly accurate" and "My all time favorite guest!"  Sean's insight, visions, intensity of information and wonderful sense of humor in his exhaustive extended workshops have brought in sellout crowds, and made him the number one most popular speaker everywhere he goes.
Sean first came to national recognition with his deadly accurate predictions of the 1989 San Francisco, '92 Landers, '94 Northridge and '95 Kobe, Japan earthquakes. Then for his investigations into Area 51, filming it for the first time and putting it on the front page of the LA TIMES, pulling it out of the shadows and turning it into a worldwide phenomenon. Since then the sheer documented and proven accuracy of his predictions have been nothing short of astounding.
 Sean is an award winning independent film maker and has been a reporter/writer/producer for STRANGE UNIVERSE, HARD COPY, SIGHTINGS and Geroldo Rivera's NOW IT CAN BE TOLD. He has written, produced and/or appeared on, CONSPIRACY ZONE with Kevin Nealon, BEST KEPT SECRETS, DESTINATION:EARTH, SIGHTINGS, ENCOUNTERS, ANCIENT PROPECHIES, MYSTERIES, MAGIC AND MIRACLES,   THE OTHER SIDE, PARANORMAL BORDERLINE, MONTEL WILLAMS, VICKI, HARD COPY and has been the #1 guest for 17 years on COAST TO COAST AM.
Sean tirelessly continues his quest to bring the light of world media attention to the paranormal, the prophetic and to the Ascension of Mankind.
THE PROPHECY OF THE PYRAMIDS
It is said, "MAN FEARS TIME€¦BUT TIME FEARS THE PYRAMIDS." They are the single largest man-made structures on earth. The first and the last of the Seven Wonders of the Ancient World. Cheops, The Great Pyramid, over 455 feet, was the tallest building on the planet until the Eiffel Tower. Twice the volume and 30 TIMES the mass of the Empire State building.
The stones, weighing up to 70 TONS, were so finely positioned as to give joints of less than a fiftieth of an inch in thickness. The outer casing of polished limestone (all twenty-one ACRES of it) was leveled to standards of modern optical work.
Though fashioned as a tomb, there's not a shred of evidence that it ever housed the pharaoh claimed to have made it and the only known surviving statue of him is only six inches high. These are the facts, checkable by anyone who cares to. The STONES speak for themselves.
The theories of how it was built and by who are as numerous and as ancient as the grains of sand that surround it. But the greatest mystery is WHY were they built? SEAN-DAVID MORTON believes he has the answer.
Spoken of throughout the Bible and other ancient texts as a "Prophecy In Stone" and a "Monument of Remembrance to the Lord thy God"
2012: THE APOCALYPSE CONSPIRACY
In 2008, nearly $4 BILLION DISAPPEARED from the US and global economy. Where did it go? How did the greatest bank robbery in history go down? What, exactly, is the money being used for? In a PowerPoint presentation that has been described as "STUNNING!" and "JAW-DROPPING", Dr. Sean-David Morton will show you the startling evidence that science on a global scale is being used to shift the poles, alter the spin of the Earth and calm the solar Cycle 24 of the Sun to stop devastating solar flares expected in 2012. How the "Norway Spiral" linked to covered up UFO activity in China and Russia? And how does this all connect to the BP GULF OIL SPILL, and how is it the first of several MORE spills to come? SEEING IS BELIVING! COME SEE IT.... AND BELIEVE.
Do the Bilderbergers and Iluminati Insiders KNOW what is coming in 2012, and are they spending TRILLIONS of dollars to stop the changes, both planetary and spiritual? How is the grand scheme of Social Engineering and Psy-Ops all coming together with the culmination of the 9th Wave of the Mayan Calendar? As we journey together on the spiraling Road of Time, the synchronization point of December 21, 2012 is a marker indicating the close of a huge era of human history, and the dawning of a World-AGE of Renewal. We are rapidly approaching this date that the Ancient 5,125 Year "Odometer" of the Maya returns to its sacred Zero Point-resetting at 13.0.0.0.0. This gateway marks the entrance into a new cycle, a new evolutionary state that shall emerge over generation and generations to come. As we hold the highest vision for the transformation of our world, focused with direction and perseverance, let us also release expectations of how things are supposed to appear, surrendering to the larger unfolding. Our collective course in time will continue reflecting our process of becoming conscious as a species, revealing how our human affairs are collaborating with the living intelligence of the Earth and Universe we are immersed within. ALL WE HAVE IS THIS MOMENT AND THIS IS THE MOMENT OF POWER. The Doctor is IN, and let him show you the miracles that are unfolding all around us.
ARE THE GLOBAL ELITES TRYING TO KILL US ALL OR SAVE THE WORLD?? In this dynamic multi-media presentation, Sean will discuss the "Road To 2012 AD" and show how WE are the living prophecy, and that ALL of the ancient cultures and monuments have predicted the coming and incarnation of THIS GENERATION as the AGE OF HEROES. For the first time SCIENCE and PROPHECY are forming a HARMONIC CONVERGENCE and all coming together in 2012. This road to 2012 is the TUNNEL BETWEEN WORLDS will take ALL of us to exercise our highest CAUSAL WILL to create critical mass to form the SPIRITUAL COMBUSTION necessary to ignite the VIOLET FLAME within us all to become the voice for our own evolution.
Sean will SHOW YOU THE EVIDENCE that the GLOBAL WORLD ELITE are actively trying to prevent extinction level solar flares and a planetary pole shift, but also give proof of their conspiracy for complete domination as they are breaking down into three main power blocks that are now in a death struggle for final planetary domination bringing about the Armageddon Scenario. 
Become INSPIRED BY THE HISTORY and At ONE WITH THE MYSTERY of the future world that SEAN DAVID MORTON presents, that is our coming heritage and birthright€¦IF we all work together for it in time!
SURFING THE NINTH WAVE
On August 17th, 18th and 19th of 1987, Jose Arguelles in his book THE MAYAN FACTOR trumpeted the heralding call that the ancient Mayan codex pointed to a galactic DNA activation that would be a turning point in human history. If only 144,000 people could greet the dawn in peace, harmony and love for only those three days, that the great planetary disasters predicted by so many would be pulled down by a factor of 10, altering the timelines of universal destruction. Millions, worldwide answered the call in a sudden and unexpected out pouring of the human soul and spirit.  Join Sean-David Morton as he speaks of the last and GREATEST turning point in mankind's destiny, the beginning of the NINTH and FINAL WAVE of the Mayan Calendar on March 9, 2010 AD. Sean will speak of what we ALL need to do to prepare for those days. Will it see us either cowering in darkness and terror at the abyss of global destruction? Or allow us to greet this great dawning TOGETHER with grace, wisdom and courage for a Brave New World.
BECOMING AN ANGELIC HUMAN
If you have ever experienced the grandeur and wonder of "Getting your Wings!" with Sean David Morton, then you know a little of what this is about. Experience the Violet Fire Meditation, the Taoist Stance of Immortality and activation of all 12 Ascended Master Chakras, and the stupendous GOD FORCE MEDIATION that Sean brought back with him from India 35 years ago. You will be purified and cleansed in body and spirit in order to receive the ultimate infusement of ANGELIC POWER: The activation of the 11th and 12th WING CHAKRAS in the back. Once activated your wings are used to collect universal power, protect you from harm, and give you mastery over legions of angels whose only purpose and desire is to serve you for your greatest and highest good. If there is time, Sean will demonstrate how command of these angels can be used for healing and prosperity, but this is an event that is NOT TO BE MISSED.
MULTI-DIMENSIONAL INTUITIVE COUNSELING
We hope to provide the most comprehensive, multi-discipline intuitive reading and counseling session possible!
"I am he who sits in the labyrinth of granite walls polished to mirror luster.
"I am the Oracle that people in cities and valleys whisper about, whom lunatics and princes and poets and singers, hermits and youth alike, wander far to find. You know me. You have heard me.
"I am inside you, an incandescent presence in your back, thunder and lightning extruded into a beam flashing through your spine, arcing to where you sit on a web of filaments pulsing with stars. Heaven fuses with earth, sending down rain.
"From the Beginning, not one single event has escaped me, and yet every event is new, surprising, and enthralling."
~The Prophet Zhou-yi~
-A Prophet is NOT a medium, a star-gazer or a sorcerer.
-A Medium is a psychic who bears the power to draw ghosts and spirits into their own body.
-A "sorcerer" is an evil person who practices voodoo and witchcraft to hurt others, or for selfish gain at great cost to others.
-A Stargazer uses only the stars to predict the future, instead of seeing all the signs and miracles of the Creator.
-A Prophet (which means "singer/teacher of righteousness") is a fortune-teller that is exceedingly accurate in his predictions. A Biblical Prophet used casting oracles, like the Urim and Thummin or the lines in the hand, or "signs in the sky" to predict the future. Many believe the I-Ching is similar to this ancient Hebrew system. They say that a Prophet is the "close friend of God", and I find this to be absolutely true. When you learn to predict the future, it feels like God is telling you everything about Himself. God has nothing to hide from you. When you start to learn more about God, He encourages you to learn more about Him.
Special for Cruise: $500.00 Package Deal (Regular Price is $750)
Includes:
-Natal chart and report
-Future transit and report (Special 12 month report, usually a 3-month report)
-Astrocartography €" find the best places to live, work, vacation or for your spiritual quests
-Chinese Astrology €" your sign and description, and which signs are best suited for you
-Mayan day, glyph and description
All these charts and descriptions bound just for you!
You also get a 60-minute live personal intuitive session, recorded and given to you on a CD. Readings include astrology, angelic guides, tarot, I-ching and intuition.
This also includes a 30 minute follow-up call, to check up on you, and answer any subsequent questions once you have heard the reading.
Solar Return Spiritual Birthday Quest - $199.00 (a $750 value!)
Discover how to use the power of the planets and the energy of the Earth to discover where you should be on your special day.  The orbits of the planets transit the Earth everyday, but on your birthday, the Sun returns to the place in the sky where it was when you began your dimensional journey on this world. Using the power of Astrology, Astronomy and due to advances in computer technology Sean David Morton can tell you at exactly what time the Sun returns to its place in the sky it was when you were born and what city you should travel to in order to absorb the greatest effects and good fortune from the Universe that will be most beneficial in the coming year. Need to change or  This is a rare and special discipline of astrology, but we can tell you THIS REALLY WORKS! Lives have been changed by the simple and profound act of traveling on a SPIRITUAL QUEST to help rediscover yourself and your profound inner power.  Whether you are doing this for yourself, or for someone else's birthday, this makes the perfect gift for your favorite Spiritual Warrior. Includes a 45-minute live interpretive session, recorded and provided to you on CD.
Relationship Chart and Report - $149.00: Is your current partner your Twin Flame? Find out how to make your love relationship happier and more fulfilling. What areas are you good together? What do you need to work on? How can you improve and move forward together? This chart and reading describes the energy and "new life" two people coming together create, and how to nurture and help that new life grow physically, emotionally and spiritually. Includes a 45-minute live session. Recorded and provided to you on CD.
Compatibility Chart and Report - $149.00: Anyone in your life can be your "soul mate", your best friend, a business partner, a parent, a sibling, etc.
These also include a 45-minute live session reading and explanation. Recorded and provided to you on CD.
To secure your Reading in advance for the cruise with Sean David Morton:
Email: heavenandearth@hush.com
Phone: 310-318-1848
---

MALLKU ARIBALO is an international lecturer and teaches about the Ancient Culture of the Andes, and the Andean Master Path promoting a Shamanic experience as one of the Paths of Liberation for the present generation. His extensive research has earned him well-deserved recognition and acknowledgements, including the publishing of his books in another countries. He is a sensitive Artist and a Promoter of Andean Culture- collaborated during the 1980's as a co-editor of books on Natural Medicine.
In 1997 he presented his book The Awakening of the Puma (Inka Initiation Path), in which he revealed his expertise in understanding the Esoteric Knowledge within Andean Archaeo-astronomy. This book was translated until now in 6 languages, and it's the 10th re-edition in English.
In 1999 he paid tribute to the Sacred City of Machu Pijchu in his book "Machu Pijchu Forever, City of Pilgrims," sharing about the Magic that exists within this Crystal City.
In 2005 published his book Inka Power Places, Solar Initiations where he revealed important secrets of the Initiation Knowledge of the Amauta Sages, the Andean Masters, which were expressed in their Temples, Palaces and Cities as testimony for all times.
In 2006 he published his book Cusco Forever, sharing about all his discovering in the Power Places in Cusco area.
Mallku comes from the roots of pre-Inka times and since he was 5 years old he started going to the High Mountains making his own connections with Nature and the Spirits of Light. When he was 8 years old he decided to become a vegetarian, and with 16 years old he started his experience like a hermit living in his own tree and wearing everything that he was producing. After been a hermit he understood that had a mission and needed to share the messages of the Andes in the World. Mallku is a very active person in his region. As a writer is actually the president of the Association of Andean Writers based in Cusco.
Contact MALLKU: Tel: 0051/984761007, 984760187, 084-261419
Facebook: Mallku Aribalo
E-mail: mallku007@gmail.com
ALANNA ARIBALO is an international lecture and shares the path of the Andean Masters, she is an expert in body techniques and through the sacred dances, the shamanic path and meditation she teaches how to release body, mental, and emotional blocks transforming them into light and permitting yourself to align your physical temple with the expansion of your soul.
Alanna had many spiritual experiences in her childhood and since she was 6 years old she started having contacts with the Spirits of Light. Dedicated a few years to explore and integrate to her path the art of music, dance and Tai Chi. She had intimate memories of her past lives and of things that were happening or could happen, and people was confirming that really happened. Early she decided to become a vegetarian and at school was inviting her colleagues to practice meditation and Tai Chi. She lived in Brazil for most of her life and had different Extraterrestrial encounters that brought her messages for this New Time.
When she was 16 years old she had and experience of near-death after having a bike's accident, and she remembers that she traveled in the Ancient Time receiving messages about the Shifts in the World. After that Alanna improved her visions, feelings, connections and was always feeling a big calling for her mission.
She graduated in Dentistry, specializing herself in Oral Rehabilitation. Beside the Clinic that she had during more than 10 years in Brazil, treating and healing her patients with different techniques, using intuition, herbs, Reiki and applying specific techniques taught by Spirit, she always was guiding groups into this Path of Light using Sounds, Music, the Shamanic Path, Breathing techniques, yoga, Tai Chi and Sacred Dances.
She is a Channel of Light, feeling the presence of the Angels, seeing the wings of people, listening the voice of the Sacred Feminine and the Sacred Masculine and connecting with the Ancestor's language and Ancient Sounds into the Path of Beauty.
She is the author of the book The Pilgrim, a Timeless Journey to the Crystal City of Machu Pijchu, sharing her poetry, messages from the heart in an initiatory story, talking about the connection of the past lives with this life and inviting people to enter into this Magic World that exists in the Power Centers or Earth's sacred spots. Where she also shares her experiences in the magic Andes encountering Mallku.
MALLKU & ALANNA, they have a beautiful history together. They share 24 hours a day together and practice in their daily life all that they share in the World, making Conferences, Speeches, Workshops, Individual Sessions and different Dynamics bringing to this New Generation the Ancient Wisdom of the ANDEAN MASTER PATH.
In the Andes they are building a new Ceremonial Center in relation to the Andean Cosmic-vision. During the entire year they receive people from the World who participate with them in Sacred Journeys in the Inka and pre-Inka temples, where they work with the Solar and Moon Initiations and different Activations.
They are deeply involved in artistic productions with music events and healing programs in the Andes.
For this New Time they promote that we need in the World more POWER BEINGS assuming who we are and our mission, becoming COSMIC BEINGS aligned with this New Time of Awakening to the path of beauty. It is urgent to attune with the deepest realms of your soul, activating all the Natural Forces of Pachamama. As you walk, you will discover THE AWAKENING OF THE PUMA and the ANDEAN MEDICINE WHEEL. More of the Andean wisdom will be shared in the next books.
One of their messages is: "Let the mind free and the heart open, letting it flow with the natural rhythm of our own nature, discovering our natural dance and swimming in the river of the Existence, permitting our souls to be expanded and aligned with our own physical temples."
The Sacred Dances connect with the Ancient Wisdom of the High Priestess in the Ancient Times, where we were in communion with Mother Earth and the Cosmos, and we were called "Star Beings - Cosmic Beings," in communion with the Power of our Mother Nature. In their Workshops they create a human Mandala with all the participants doing together energetic exercises co-creating this Sacred Space of Love and Power.
Our Planet is made of movements of contraction and expansion, so while dancing you have the opportunity to know more about yourself and being aligned with the Cosmos and your Soul's mission.
The Sacred Dances and the Shamanic Path can help us to discover a simple way of integrating soul and body.
ALANNA is the director of "Pachamama Journeys" and lives at the Andes, in Cusco, near the great Inka city of Machu Pijchu and use the magical scenery of this land to teach about the Andean Master Path and to enjoy beauty and freedom. In Cusco she shares a TV program in weekends, where teaches to restore the respect to Pachamama and the Divine Feminine.
E-mail: alannaaisha@gmail.com
Facebook: Alanna Aisha
Phone: 0051/984760187
THE ANDEAN MASTER PATH, THE ANDEAN COSMIC-VISION
-Introduction to the Master Path of the Andes, learn about the Power of Pachamama and Wiraqocha. Stimulating your own inner vision, awakening your cells. We need more people in their own Mastery to co-create this New World.
-The Cosmic Feng Shui of the Andean Masters, the Andean Cosmic-vision.
-The action of power symbols in your healing work.
-The Andean Cosmic-vision for 2012.
-Exercises and body releasing techniques, meditation and healing work to open new doorways in the inner path.
-Introduction to the power instruments and a guidance Ceremony with the Power Animals working with the ANDEAN MEDICINE WHEEL.
-Sacred dances as a healing action in the physical, emotional, mental and spiritual bodies.
-Stories of Power and Beauty for a better perspective of life, stimulating your own beauty.
-Ceremony connecting with your own higher self, PACHAMAMA and THE COSMOS -WIRAQOCHA.
MOON AND SOLAR INITIATIONS & CHILDREN OF THE SUN CEREMONY
-The Solar Initiation, the Moon Initiation in the Power Places.
-Confronting Fears and the action of Shamanism as magical practice of Ancient Pré-inka and Inka Cultures. Dynamic to release your fears.
-The Andean offerings and the action of healing.
-Powerful teaching how to prepare a ceremony with offerings.
-Sacred dances working with the Sacred Geometry and connecting with the 5 elements making a human Mandala, creating together this New Shift of Consciousness.
-Use your own power objects, and learn how to program and increase your healing work.
-Introduction to your own Master Path and to the importance of your own mission on Earth.
-The Andean Master Vision for 2012 giving you tools for this New Time.
-Ceremony teaching how to make them practical, how to gain the space and expand more light.
-Confronting guilty emotions and use the Power of Love as a precious instrument that teaches how to be free, how to be stronger.
-Recreating the Ancient Fraternity of the Intin Churinkuna - The Children of the Sun. All of us may take part in ecology, global peace, natural healing and supporting projects. We meet together to grow spiritually and let ourselves to experiment Love, Creation and Wisdom.
-Ceremony connecting the brain and the heart, embracing the Sacred Masculine and the Sacred Feminine.
SHAMANIC SOUL CEREMONY, THE ALCHEMY OF THE BEING
-Through the Magical World of Pachamama, Wiraqocha and Pachakamaq you can touch your Soul. This ceremony is one of the ways of awakening your inner Sun, increasing Love, Creation and Wisdom, permitting the expansion of your Soul.
-The Andes and the connection with other Earth's sacred spots, the relation with other Ancient Cultures, including the Mayans and the Egyptians.
-Realize that happiness is your right. Release your past. With love there is no space for fear. Shamanic ceremony connecting with the HATUN AMARU, the Cosmic Snake, stimulating your inner Power.
-The Solar Disc and the Pré-inka and Inka Codes bringing messages of our Ancestors for this New Time. Dynamic to activate your Ancestor's memories.
-Sacred Dances, making a human Mandala and stimulating the Alchemy in the Path of Beauty, stimulating this deep connection with your own God/Goddess.
-Know more about THE SACRED PATH OF THE MOCHIKAS, the pre-Inkas, who were considered the Masters of Alchemy. Learn more about the tools of Alchemy of Love.
-Conquer the right to be a free being and use the Alchemy of Life to share this World with your dear one. Soul mates, Twin Flames and 2012 changes to light.
-Love ceremony and offerings.
INDIVIDUAL SESSIONS: $ 200
Feel this calling into your heart!
This session takes 50 minutes for each person, and it will consist of two parts: in the first part you will express yourself while Mallku and Alanna will be feeling all your process, and they will be opening this circle of light, and Pachamama will instruct them. In the second part, it will be an energetic cleansing and vital centers activations, removing the blocks, transforming them into light and stimulating the essence, the power and the growth in your path, aligning and integrating your body with your soul expansion. They make invocations in the Ancestor's language and use some replica of the instruments used by the Inkas and pre-Inkas. They work with the ANDEAN MEDICINE WHEEL helping into the activation of the Ancient Codes and the Ancient Wisdom of your higher self.
Schedule your session in advance by contacting them at: 0051/984761007, 984760187
You can use a PayPal payments with your credit card through their website: www.pachamamajourneys.com and after that, send an email to them confirming that it was you that paid in advance. For the ones who want to arrange directly, please contact them and make a reservation due to limit time on the Cruise. On the Cruise will be accepted only cash.
E-mail: mallku007@gmail.com, alannaaisha@gmail.com
They will have a few power objects which you can buy directly, only cash (average prices: US$ 150 – US$ 250).
*MANDALAS: they are instruments of healing and power, related with the Numerology, the Sacred Geometry and the Stones, and they come in different designs and colors. Those are Mallku and Alanna's creation to help you in this shift of Consciousness, and you can program your crystals according with your needing.
*SOLAR DISCS with the Ancestors symbols.
*DVD (2CDs): 1 CD of Guided Ceremony of almost an hour with the Andean Instruments giving a support for your inner Journey reconnecting with your own Path of Power and Beauty, and it comes with another CD of 300 images of the Magic Andes! Enjoy!
---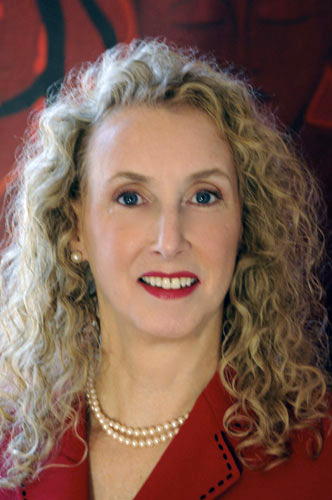 DR. SUSAN SHUMSKY is a best-selling author, foremost spirituality expert, pioneer in the self-development field, highly-acclaimed and greatly respected professional speaker, New Thought minister, and Doctor of Divinity. She has authored Divine Revelation, in continuous print with Simon & Schuster for 14 years, as well as the award-winning Miracle Prayer, published by Random House, the award-winning Exploring Chakras, the award-winning How to Hear the Voice of God, plus Exploring Meditation and Exploring Auras. Her latest book, Ascension, is an Amazon.com bestseller. All her books have been published in several languages worldwide.
Dr. Shumsky has practiced self-development disciplines for over 40 years. For 22 years she lived in the Himalayas, the Swiss Alps, and other secluded areas, under the personal guidance of enlightened master from India Maharishi Mahesh Yogi, founder of Transcendental Meditation and guru of the Beatles and Deepak Chopra. She was on Maharishi's personal staff for 7 of those years. She then studied New Thought and metaphysics for another 24 years and became a Doctor of Divinity.
Dr. Shumsky has taught yoga, meditation, prayer, and intuition to thousands of students all over the world since 1970 as a true New Thought pioneer. She has done over 500 speaking engagements and over 500 media appearances since her first book was published, including Woman's World, Self, GQ, Cosmopolitan, nationally syndicated TV and radio on ABC, NBC, CBS, and FOX News, and Coast to Coast AM with George Noory. She is the founder of Divine Revelation®, a complete technology for contacting the divine presence and listening to the inner voice. She now travels extensively in a motor home, facilitating workshops, seminars, spiritual retreats, as well as tours to India, Peru, and other sacred destinations.
"VIBRATORY LIFTING AND ASCENSION--Into the New Underworld"
As we move toward 2012, we are lifting into a higher consciousness vibration on this planet. As we enter the 9th wave of the Mayan Calendar, the Universal Underworld, no longer do the old rules apply. Now we must learn new skills that match the quickening of our planetary vibratory rate. We now must learn how to raise our vibration and develop our subtle sensory perception. Dr. Susan Shumsky will show us how.
"SPIRITUAL BREAKTHROUGH INTO ASCENSION: The Most Vital Skill Needed for the Coming Changes, as We Move into 2012"
Deep within the heart of every soul is the desire to experience and communicate directly with God/Goddess. In fact, the divine presence is not the exclusive property of great saints, sages, and holy men. Everyone is a child of God and worthy to receive the blessings of Spirit. In this profound workshop, Dr. Susan will introduce proven techniques for opening your heart, mind, and spirit to the riches of inner divine contact. She will lead you in a guided meditation, conducted by the Holy Spirit, which will open the pipeline to Spirit and begin the flow of divine guidance, love, healing, wisdom, and inspiration from the center of being within.
In this awe-inspiring, special breakthrough meditation, you will begin to:
Pass through the seeming veil that has separated us from God/Goddess.
Experience the supernal light of the divine presence and Holy Spirit directly.
Heal ego blockages that have prevented clear inner divine contact and communication.
See, hear and feel the holy presence through Divine Revelation®.
Receive messages and answers to practical questions from the "still small voice" within.
"SURFING THE 9TH WAVE WITH SPIRITUAL HEALING AND SELF-PROTECTION: How to Attain and Maintain Self-Empowerment in Times of Change"
As we move toward 2012, what is most essential and urgent? With all the coming earth changes and transformations in consciousness, now is time to learn how to take command of your own life by healing yourself. You must let go of the past and embrace a new future of great vitality and purposefulness. You cannot let yourself be swayed and adversely affected by negative, limiting forces around you.
Do you want to transform yourself and others through the power of affirmation and prayer? Because on this powerful, life-enhancing narrated PowerPoint Slide Show and workshop, Dr. Susan will present proven methods of spiritual healing that you can use right now to heal your mind, body, and emotions, and to heal your loved ones or clients.
On this workshop, you will learn and practice:
Self-authority affirmation-become more powerful, centered, and balanced and not a "psychic sponge."
Prayer of protection-develop spiritual self-defense and experience the divine presence.
Divine light visualization-fill your energy field with divine protection.
White fire affirmation-heal and clear your energy field.
Thought-form healing-release negative thoughts and emotions.
Astral-entity healing-heal dense vibrations in the atmosphere.
Golden substance healing-fill your energy field with divine light.
Psychic-tie-cut healing-release undue attachments and addictions.
Façade-body healing-let go of old habits and conditioning.
And more! Renew your mind and rejuvenate your body with powerful techniques of healing.
"ASCENSION: Meet the Immortal Masters and Beings of Light"
Is immortal life a fantasy? Or is it possible for human beings to life forever in a body of radiant divine light? Amazingly, many cultures give credence to the possibility of ascension or eternal life.
Dr. Susan Shumsky, author, spiritual teacher, and artist, will present a magnificent narrated slide show featuring her beautiful inspiring watercolor paintings of deities, angels, and Ascended Masters. During this show she will tell amazing stories about these immortal beings who live eternally in a body of brilliant light. Then she will lead a guided meditation specifically designed to raise your spiritual vibration and help you begin your own process of ascension.
In this awe-inspiring workshop, you will:
See beautiful paintings of deities and other divine beings of many cultures.
Hear amazing stories about these luminous, resplendent beings of light.
Discover your choices in life, death, afterlife, spiritual enlightenment, and ascension.
Learn how you can transform your physical body into a body of light.
Experience the quickening of Spirit pervading and lifting your body and mind.
DIVINE REVELATION PRIVATE BREAKTHROUGH SESSIONS:
Dr. Shumsky will facilitate a very limited number of private Divine Revelation Breakthrough Sessions on the cruise.
In this profound Breakthrough Experience, Dr. Susan Shumsky will introduce proven techniques for opening your heart, mind, and spirit to the riches of inner divine contact. During this session, she will personally guide you into a profound, deep meditation, in which you will receive the Divine Revelation Breakthrough experience, which will open the pipeline to direct contact with God/Goddess and begin the flow of divine guidance, love, healing, wisdom, and inspiration from the center of being within.
In this awe-inspiring, special breakthrough session, you will:
- Pass through the seeming veil that has separated us from God/Goddess.
- Experience the supernal light of the divine presence and Holy Spirit directly.
- Heal ego blockages that have prevented clear inner divine contact and communication.
- Learn how to hear the voice and receive messages from God/Goddess.
- Receive clear divine inner contact--the experience of divine love, light, profound peace, harmony, and contentment.
- Receive at least one inner name of a divine being or deity within you.
- Receive an inner vibrational sensory signal to identify that divine being.
- Receive an inner message from the "still small voice" within you, as a vision, words, or a feeling.
- Move into the path of true spiritual enlightenment and God realization.
Prerequisite: Read either Dr. Shumsky's book HOW TO HEAR THE VOICE OF GOD, or her book DIVINE REVELATION, before scheduling the Breakthrough Session, which will take place onboard. The session fee is $499 and will last 60 to 120 minutes--or however long it takes for you to break through. To schedule your session, please email

sometime after February 1, 2011, and between now and then, please read one of the two books so you can decide whether you want to move forward with the Breakthrough. This is not for everyone. It is only for those willing to move into a higher vibration of consciousness and walk the path of God realization.
---

SONDRA RAY is known as one of the most dynamic spiritual leaders of our day. She is recognized throughout the world as a spiritual teacher, author, Rebirther, lecturer, and healer, with a renowned expertise in the area of relationships.
Ray was launched into international acclaim in the 1970s as one of the pioneers of the Rebirthing Experience. She has trained thousands of people all over the world in the Rebirthing process, and is considered one of the foremost experts on how the birth trauma affects one's body, relationships, career and life. As she puts it, this conscious connected breathing process produces extraordinary healing results. By taking in more Life Force through the breath, limiting thoughts and memories, which cause problems and disease, are released.
Now Sondra Ray has taken Rebirthing to a new level of effectiveness by invoking the Divine Mother energy into the breathing sessions. Her new expression of this process is called Liberation Breathing®. Author of 17 books, in her latest, Rock Your World With The Divine Mother, she writes about the importance of bringing the Divine Feminine energy back into our daily awareness, and the effects of spiritual practices that bring balance, order and depth into our every day life.
Often ordained as the "Mother of Rebirthing," Sondra created and teaches various seminars, including her most popular Loving Relationships Training, the LRT. This training has helped thousands of people get clear on their relationships by explaining common negative family patterns and by dissolving these patterns through applying practices of Rebirthing and creative thought. Ray has taken these seminars and trainings across the globe to countries such as England, France, Spain, Italy, Germany, Iceland, Ireland, Poland, Sweden, Estonia, Russia, New Zealand, Australia, Singapore, Bali and Japan. She also takes groups to India for annual pilgrimages.
Other seminar subjects she teaches are Liberation Breathing® Intensives, The New Frequency for Relationships, Miracle Consciousness, Spiritual Healing, The Money Seminar, and Physical Immortality. All of these trainings are unique because they all include Rebirthing or Liberation Breathing® as the central method for problem solving and spiritual purification.
Sondra also had the privilege of spending time with the immortal Master, Maha Avatar Herakahn Babaji, in India on several occasions from 1977-1984, becoming His lifelong student and disciple. For the past 26 years she has led groups to India and introduced hundreds to Herakahn and the deep spiritual heritage this country has to offer. She leads groups to India every Spring to participate in the Spring Navratri, a nine day spiritual festival dedicated to honoring the Divine Mother €" the feminine aspects of the Divine Nature that permeates all Life. Participants are also immersed in the Liberation Breathing® process daily during the India Quest, her most powerful offering of the year.
Ms. Ray currently travels the world teaching, and has a private healing practice with her husband, Mark Sullivan, in Nashville, TN. People who have worked with them say Rebirthing and the Liberation Breathing® process have saved them years of time in their awakening and spiritual evolution. Applying 30 years of metaphysical study, Sondra has helped thousands of people move beyond pain and negative thought patterns to celebrate Life more fully. No matter what Sondra Ray is doing, she is always trying to bring about a higher consciousness. Recently she created the New Frequency for Relationships training, which she envisions will shift the current paradigm in relationships around the world to a new level of consciousness, free from anger and conflict.
In her early formative years before her life mission as a Rebirther, teacher and author, Ray earned a B.S. degree in Nursing from the University of Florida College of Nursing, and a Masters Degree in Public Health and Family Sociology from the University of Arizona. She was trained as a Nurse Practitioner in Obstetrics and Gynecology. Early on she worked in the Peace Corps and was stationed in Peru, which prepared her for world service.

MARK SULLIVAN received his training in the arts, holding an MFA in painting. Also a writer and a poet, he brings spirituality and sensuality together in these mediums of expression. As a presenter of the profound modern psychological/spiritual scripture, A Course In Miracles, he studied with his master, Tara Singh, for l7 years, in order to experience its truth directly. His spiritual quest has taken him to India many times, where Muniraj, Babaji's foremost disciple, gave him the name Man Mohan, "The Poet who steals the hearts of the people". In all of his paintings, writings and lectures, Mark creates a quiet atmosphere of peace and clarity that is an invitation to go deeper into the realms of inner stillness and beauty. He teaches along side of Sondra Ray, and many have been touched by their demonstration of a holy relationship in action.
MARK AND SONDRA are brought together by the grace of their Master, Maha Avatar Herakahn Babaji. Babaji Himself said, "Mark is my Humbleness. Sondra is my Voice. Together they are my Love." As Ambassadors for Him, their mission is to bring His teaching of "Truth, Simplicity, Love and Service to Mankind" along with the presence of the Divine Mother to the world through seminars (like the LRT"¢) and the body/mind/spirit integration and healing practice of Liberation Breathing®. They are unfolding the plan of Babaji, which is beyond our wildest dreams! Their relationship is a shining example of what is possible through deep ease and no conflict. They can take you to a higher realm where miracles can become real in your life. Liberation Breathing® empties you out for the Presence of God to enter your mind, and releases Divine Love in your heart. Their seminars like the LRT help you get clear on family, relationships, and how your thoughts produce your results in life.
THE PATH OF ASCENSION AND PHYSICAL IMMORTALITY
Presented by Sondra Ray & Mark Sullivan
Ascension is a leap from the 3rd dimension to the 5th with a greatly increased frequency of vibration. With that you go beyond birth and death. Physical Immortality is the first step. Becoming immortal is a choice you make. One makes the conscious decision to remain on earth and help humanity. It is eternal life in the same, but continuously improved and transfigured body. You don't think your way to Ascension. It is a very heart centered path. You literally vibrate higher and higher and your biology actually ascends. You ARE the boss of your cells. The ultimate goal of Ascension would be to dematerialize and rematerialize your body. You die because you believe you have to. You have falsely programmed yourself to believe that death is inevitable. That is a thought that can be changed and breathed out in rebirthing. You have been hypnotized to believe death is inevitable. In order to make it on this high path, you have to master the philosophy of it, the psychology of it and the physiology of it. That is what I will be talking about on the cruise. Liberation Breathing® is one of the keys to this mastery. We will be offering private Liberation Breathing® sessions to cruise participants to get them started on the path of Ascension.
Liberation Breathing® Sessions with Sondra Ray!
"Cruise into 2012" Guidelines:
Sondra Ray and Mark Sullivan, as a team, offer:
1-1/2 Hr. Liberation Breathing® Sessions in person or by Phone, SKYPE, iChat, or e-mail Chat. For the purpose of this CRUISE, they are available in their state room for these sessions in person.

1-1/2 Hr. LIBERATION BREATHING® SESSION: $250
Payable in advance with a credit card, placed on a PayPal invoice you receive by e-mail (you do
not need a PayPal account to pay, just a CC) At the session, cash only.

How to Schedule:
For Scheduling your private sessions on the cruise, please contact Mark Sullivan:
manmohan1008@gmail.com.
You could be sent a Liberation Breathing® Interview form by e-mail. This could be filled out before the session, and e-mailed back. Full interview also conducted during the sessions. We will contact you with the Day and Time of the Session. You may also sign up on the Cruise.
Before the session you will be sent a PayPal Invoice. Those not paying by this method must pay cash. NO checks accepted.
THANK YOU ! Sondra Ray! & Mark Sullivan
www.sondraray.com
---

MICHELLE WHITEDOVE, Celebrity Psychic, is the FIRST legitimate psychic to prove her supernatural abilities by being tested on Television. Lifetime TV named her America's #1 Psychic, awarding her this title of distinction after winning "America's Psychic Challenge," a competition series with demanding tests filmed under the strict FCC guidelines to guarantee authenticity. For more than ten years, Whitedove has worked as a professional psychic-medium, and metaphysical teacher. As a visionary, she uses her gifts to look into the future and make global predictions. She says, "I believe that knowledge and foresight is power. As a group, once we know the path that we are on, we can make corrections and then make better choices. Our choices are important--they create our future both individually and as a mass consciousness."
Whitedove's mission is to empower humanity as an enlightenment teacher. She's a five time author who actively works as a Health Intuitive, Psychic Life Coach, Spiritual-Medium, and Futurist. As an expert in her field, she has been interviewed on; HBO, ABC, CBS, FOX, & PBS TV, and heard on NPR, Coast to Coast, and the Alan Colmes show. Most recently she was featured in the HBO documentary "No One Dies in Lily Dale" where she helped to solve mysteries and heal hearts. http://www.MichelleWhitedove.com
THE GREAT COSMIC AWAKENING:
LECTURE WITH AUDIENCE MESSAGES
The Mayans were advanced in reading the stars and predicting the future based on astronomy and Divine messages.  As we know, these ancient seers recorded the future up to this specific time 12-21-12.  Then they saw that mankind's free-will would determine the future from the point of this Great Cosmic Awakening of 2012. Their calendar marked a time when the entire Universe comes into a state of change.  It's not the end of the world, but it's the birth of a new beginning.  Join America's #1 Psychic Michelle Whitedove as she discusses the shift of consciousness and learn how to your soul fits into the master plan. As multi dimensional beings, we have the innate ability raise our vibration and shift to the next stage in our soul's evolution.  Know that you incarnated during this time to ring-in this special era of human history to experience the coming events. Learn WHATS NEXT? 
PLUS During the final half hour Michelle Whitedove will deliver Audience Messages, so come prepared with your most important question. A Book Signing will follow this event.
THE PSYCHIC DETECTIVE AND THE SOULS THAT WALK AMONG US:
LECTURE WITH AUDIENCE MESSAGES
As a psychic Detective, Whitedove converses with departed loved ones, but more importantly Angels, Spirit Guides and the Universal Consciousness.  Whitedove teaches us that even in death the soul has Free Will. Her teachings give us insight into the endless choices that the soul makes:  during this life, at death, and where we reside throughout eternity, in the heavens.
During this lecture, Learn:
-       Why some souls choose to stay Earth bound as Ghosts
-       How spirits connect with the living.
-       About Death Dates and the opportunities to exit
-       Why some souls want revenge or resolution
PLUS During the final half hour Michelle Whitedove will deliver Audience Messages, so come prepared with your most important question. A Book Signing will follow this event.
X-RAY VISION: JUST LIKE SUPERMAN:
LECTURE WITH AUDIENCE MESSAGES
Medical Mysteries abound! As a Health Intuitive Michelle Whitedove can scan the body with x-ray vision to "SEE" physical anomalies, emotional issues, and potential problems within a being. She has been given this God given gift to direct clients seek appropriate medical treatment.  Join Whitedove as she discusses how emotional issues manifest into physical weakness and how your thoughts can heal. Learn what "SPIRIT" has to say about humankinds modern issues: ADDH, Fibromyalgia, Human Cloning, Genetic Altered Seeds, Alzheimer's and the high rate of infertility.
PLUS During the final half hour Michelle Whitedove will deliver Audience Messages, so come prepared with your most important HEALTH question. A Book Signing will follow this event.
READINGS: While cruising, Michelle Whitedove will be conducting a limited number of private readings onboard. All sessions are by appointment made in advance. Come prepared with photos* and a short list of written questions so Whitedove can give you solutions to your current issues: Half Hour Sessions are $300. For a more in depth reading and/or to contact a departed loved one hour sessions are $500. You can bring photos of 5-6 separate people (spouse, children, lover, business partner, boss, best friend, nemesis, deceased loved ones, etc.) *Whitedove must be able to see the eyes. A deposit due with your reservation, sessions are by appointment only. Call 954-435-5564
ABOUT READINGS: http://www.michellewhitedove.com/readings.php
---

Patricia is co-founder of the nonprofit educational organization, which sponsors her work and the Annual World Congress on Illumination. She hosts the weekly online radio show, Awaken Your Divine Potential on www.bbsradio.com . Patricia is the author of eleven books, her latest is Who Am I? Why Am I Here? She has produced CDs and DVDs that reinforce her work. Patricia presents free seminars throughout the United States, and free webinars on her website, www.eraofpeace.org, which are available throughout the world. Patricia also distributes a free online monthly newsletter.
Patricia has given talks and workshops in 19 foreign countries. Through her website Patricia freely shares information from the Beings of Light in the Realms of Illumined Truth, and networks with Lightworkers around the world who are committed to sustainable world peace, planetary transformation, and reestablishing Reverence for ALL Life.
WHAT WILL HAPPEN IN 2012, AND HOW CAN I PREPARE?
We are in the midst of a unique experiment. Never has a planet that has fallen to this depth of chaos and negativity been given the opportunity to move into the higher frequencies of Light in such a short period of time.
YOU are embodied on Earth during this unprecedented Cosmic Moment  because you have been preparing for lifetimes to assist with the God Victorious accomplishment of this experiment.
The year 2012 is playing a critical role and you hold the key as to what will transpire during that auspicious year. There is a lot of misinformation circulating about what will happen in 2012. Most of it is fear-based and predicting things like cataclysmic earth changes and the end of the world.Nothing could be further from the Truth.
Within the Divinity of your heart you know exactly what you need to do in order to fulfill the Divine Plan for 2012. All you have to do is remember.
The Divine Intent of this presentation is to help you REMEMBER.
---

BARBARA LAMB,  M.S., MFT, CHT is a Psychotherapist and Regression Therapist in Claremont, California.  She is one of the leading researchers and educators of the mysterious Crop Circle phenomenon, with 21 years of studying, personally visiting and researching these amazing patterns in the growing crop fields of England.  She is dedicated to increasing people's awareness and appreciation of this mysterious phenomenon, which she thinks of as a significant gift to humanity.  She has given numerous presentations about Crop Circles across the U.S., in Canada, England, Belgium and other European countries.  She has been interviewed on numerous radio and television programs and in many films.  She has written many articles and has co-authored the book Crop Circles Revealed with Judith K. Moore.

She personally sponsors and conducts tour groups of people into Crop Circles in England each summer.

CROP CIRCLES:  HIGHER BEINGS LEADING US TO 2012

From her 21 years of personally visiting and investigating Crop Circles each year in England, Barbara will show us how Crop Circles stimulate the expanding of our awareness of reality and prepare us for the profound changes in 2012.  Her illustrations and her knowledge will inspire our appreciation of the huge and beautiful patterns laid down in our growing crops during the complete darkness of night by a mysterious, unknown, creative intelligence.  These patterns challenge us to seriously consider that we are being seen and communicated with by other enlightened intelligences in the cosmos, and that we are being guided into a higher way of living with each other and participating as part of the cosmic community.

With numerous illustrations Barbara will discuss the history of the Crop Circle phenomenon, the meaningful symbols, the exceptional mathematics and geometries, the scientific findings from testing the plants, the plant changes and anomalies, the placement on earth energy lines and near ancient sacred sites, the foretelling of real astronomical events including 2012, profound messages given to humanity, and more.

HYPNOTIC REGRESSION SESSIONS

It is a special opportunity to have Barbara Lamb here with us for this cruise week, offering to conduct Hypnotic Regressions with people who wish to learn the details and meaning of something they have been wondering about and have not been able to bring forward from their subconscious minds. Barbara is a licensed Psychotherapist, Certified Hypnotherapist and Regression Therapist in private practice in Claremont, California. Her specialty is conducting regressions to the source of people's concerns (resulting in revisiting a past life or wherever the source of the concern is), and regressions to details of anomalous experiences such as Extraterrestrial encounters or visits with Interdimensional Beings.

We save a three-hour segment of time for each regression session. The fee is $60.00 per hour. Many people use the three hours, resulting in a total fee of $180.00. If the session lasts for fewer hours, the fee would be less, accordingly.

Appointments can be booked ahead of the cruise, by calling Barbara: (909) 626-8332, or by booking while on the cruise.

It is helpful for you to have decided which issue or event in your life you want to explore in the regression, before you have the session. This allows you and Barbara to devote more time to the regression itself and to debrief and integrate what you have relived and discovered.

Hypnotic regressions are easy to achieve, with good guidance by Barbara. She will guide you into a nice state of deep relaxation, and in that state of relaxation and being focused on what you want to know, the memories of the appropriate event come into your awareness, moment by moment, and a new state of understanding opens up for you. Many people resolve long-term problems, and many people find the material in the regression helps them to understand their mission or purpose in life.

Barbara is very experienced in doing this work, having had five years of professional training during the 1980's, and having been a trainer of other therapists during the 1990's and 2000's for several professional organizations. She has conducted a few thousand regressions, including numerous past life regressions and at least 2000 regressions to people's encounters with Extraterrestrial Beings and/or Spiritual Beings. She is widely known and respected for her skill, her understanding, and her acceptance of people ad their anomalous experiences. She has lectured widely about some of the learnings she has received from these sessions, and has been interviewed on numerous radio and television programs and on films. She is author of the book Alien Experiences, based on 25 of her regression therapy cases.
---
Doctor of Oriental Medicine
Diplomate of the National Board of Homeopathic Examiners
DR ROBIN FALKOV has a quite a diverse background - member of Screen Actor's Guild, Gold and Silversmith, Dancer, Jeweler, Rumor Mill News Radio Co-Host, Coast to Coast AM Guest, Expo Event Producer, Public Speaker, Panel Moderator - but her first love is Healing.
Dr. Falkov has worked with Homeopathy and Nutritional therapies for over 25 years. Chinese Medicine provides outstanding results and has been part of her practice for 15 years. She has received additional training at the University of Miami, Miller School of Medicine in Injection Therapies such as Mesotherapy, Acupuncture Injection Therapy, Trigger Point Therapy, Cosmetic Rejuvenation and Aesthetics.
The internet enhances her consultations with patients from all over. She often works by phone and Skype.
Dr. Falkov's goal is to provide the necessary tools and education for patients to regain their health and well being. This is achieved through a close, working relationship. Detailed analysis of diagnostics and bloodwork, as well as a full review of the each patient's medical history, provide a solid foundation.
Dr. Falkov's 2009 trip to Mexico and Guatemala for participation in the NBC/SyFy documentary, "2012 - Startling New Secrets," led her to fascinating research that she will share in her presentation on this cruise.
Dr. Falkov is available for consultations on the cruise. Cruise participants can make appointments for lifestyle analysis and nutrition and health review. Contact her through her website to make an appointment in advance:
---
Psychic-Medium
Parapsychological Investigator & Author-Lecturer/Historian
MICHAEL J. KOURI has known of his unique psychic abilities since childhood and is currently the published author of 44 books related to his personal research and investigations of Haunted Houses, Healing, Psychic Phenomena, Animal Spirits, Collecting Antique Toys, and Historical Haunting's combined. He's been the special guest with Mereditch Viera and Barbara Walters on "the View," 20/20, The History Channel, Travel Channel, A&E's Gene Simmon's Family Jewels, Oprah, The Sharon Osborne Show, and dozens more. He is a favorite repeat guest on Coast to Coast AM radio, KOST 103.5, Home Wizards and Dr. Laura on KFWB, KFI, Kevin & Beane on KROQ, to name a few.
Michael J. Kouri has appeared on over 250 television and radio shows around the world, including Gene Simmons Family Jewels; aboard the Queen Mary, NBC's: Open House L.A., the Barbara Walter's Daytime talk show: The View, 20/20, Oprah, The Sharon Osborne Show, TV Guide Channel's: Countdown to the Emmys with Joan Rivers, KOCE's Real Orange, KDOC's Haunted Hollywood, EXTRA, Warner Bros. Production/Ghost Ships-Queen Mary, French TV's: Ghost Hunters of the World, BBC's: Dead Famous, A&E's: Historical Haunting's of America, Discovery Channel's: Haunted Travels, The History Channel's: True Haunting's & Haunted Alcatraz, The Travel Channel's: Mystic Journeys, America's Most Haunted Places & Ghost Stories of Southern California, ABC7's: Americas Scariest Ghosts Caught On Video-Tape, Unsolved Mysteries-3 Episodes, and his own TV Series: Investigating the Unknown with Michael J. Kouri. Radio Appearances include: Coast to Coast with George Noory and Art Bell, The Dr. Pat Show, CBS Radio's: Stirring the Cauldron with Marla Brooks & the Preston Dennett Show, BBS Radio, Love-Lines with Adam Corolla, KBIG, KOST, KROQ Kevin & Bean, KLAC-Michael Jackson, KPCC with Kitty Felde, KFI, KFWB and International shows in Canada, Japan, and the UK.
A Talented Psychic Medium, Michael has personally read for dozens of movie stars, presidents, royalty and average people alike and believes his God given psychic-gifts were bestowed upon him to help his clients understand their own spiritual path. Michael is one of the few mediums today who has the incredible talent of Psychometry (feeling the energy of objects). He can see into the Past, Present and Future just by looking at you or shaking your hand and continues to amaze people around the country with his entertaining lectures. Michael is Clairvoyant, Clairaudient, and Clairsentient, and was part of a study of Psychic Children by Dr. Thelma Moss PhD., of UCLA. Michael has worked on many famous investigations some of which later became major motion pictures including Poltergeist. He is a third generation Southern California native, an award winning historian who enjoys sharing his research with his fans through his books. Some of his titles include: Haunted Alcatraz, Haunted Houses of Pasadena, Haunted Houses of Hollywoodland, Haunted Houses of Orange County, True Hauntings of the San Gabriel Valley & Beyond, Historical Hauntings of the Inland Empire, Journey Beyond the Rainbow Bridge (animal spirits) Healing Yourself with Crystals and other Natural Stones, and True Hauntings on California Highways. Some of his current projects include: True Hauntings of Los Angeles County and Beyond, Paranormal Visitations at the California Missions and Jewels of the Movie Stars and the Glamour of Hollywood's Past.  Michael is the only Psychic-Medium in the world who conducts his own Haunted House Walking Tours in Southern California and specialty tours around the world. Cruise to haunted Mexico with Michael in March of 2011 more details can be found on his website. To learn more about Michael and his amazing career, visit his Funtastic website: http://www.icghosts.com
PSYCHIC READINGS
Michael will also be available for Private Psychic Readings during the cruise, his Private Readings can be held in your cabin or stateroom and last up to 2 hours for $400.00 per person. During your time together, you can ask an unlimited amount of questions, you'll be introduced to your personal spirit guides by name and they'll give you information about why they those to help "you" on your spiritual path. Michael will also read your Aura and actually draw the colors he sees around you on a "special" chart he's designed and that you get to keep. Ask about your friends, family, pets deceased or alive, or find out things about your future, who you were in a past life and how that lifetime experience can help you in this one. Michael has personally read for Royalty, Presidents, Financiers, Movie and TV Stars and Average People alike for nearly 30 years...find out why they trust him with their psychic needs.
Michael isn't just psychic, he's a spiritual counselor who can teach you about your personal spiritual path, are you living it to its full potential? Have questions about relationships, finances, or health? Michael will touch on all of these areas, or wherever you wish to go during your time together. If he can't answer your question, he simply says so.
Readings on the ship must be pre-paid to our offices directly prior to the cruise departure and you'll receive a special discounted price if you pre-reserve your session before February 15th 2011. Reservations taken after this date will be priced at $575.00 per 2hr session.

To book readings, the Séance, or Queen Mary Ghost Tour: contact Michael J. Kouri directly:
(626) 791-1129  Email: icghosts@hotmail.com
---
SPECIAL EVENTS WITH MICHAEL J. KOURI
Do You Believe in Ghosts?
Are You Curious about Parapsychology or UFO Sightings?
Have You Ever Wondered what really happens during a Paranormal Investigation?
Dare to Join Michael J. Kouri as he offers 3 exciting Paranormal Events during the cruise:
-Take part in a Communication Circle (Séance)
-A Ghost Tour of Haunted Cabo San Lucas
-A Ghost Tour of the Queen Mary Ship
SPECIAL EVENT: COMMUNICATION CIRCLE (Séance)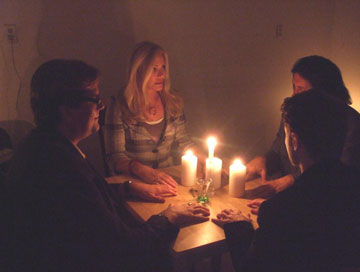 Have you always wondered what it would be like to attend a real Séance? Well now's your chance. Is it scary? Nope! During the "2012" Cruise of a lifetime, world renowned Psychic-Medium Michael J. Kouri will be offering one of his famous Communication Circles on the ship. Michael coined this term to take the (scary) out of the French word Séance. He has conducted Séances on dozens of national and international TV shows, during private events, and in some of the most unique places to contact those living in the "after-life" and communicate with them.
During the Communication Circle, each participant will be able to ask questions of the spirits who come into the circle and wish to speak to us. Michael never deals with negative energies, only those of the Christ Consciousness. Each guest will be taken through a meditation of protection before we begin. You'll be instructed of the kind of questions to ask the entities, angels and spirits of people or animals who may wish to come through. Each participant will learn what really happens during a Communication Circle and you'll be totally amazed at how active the table can be during the session. Michael has been known to levitate tables made of heavy woods, marble, and glass and or invite the spirits to manipulate objects placed on the table including glasses of water, jewelry, toys and other items actually owned by deceased Movie Stars who come to him often. Seating is extremely limited so be sure to make your reservation for the Communication Circle immediately.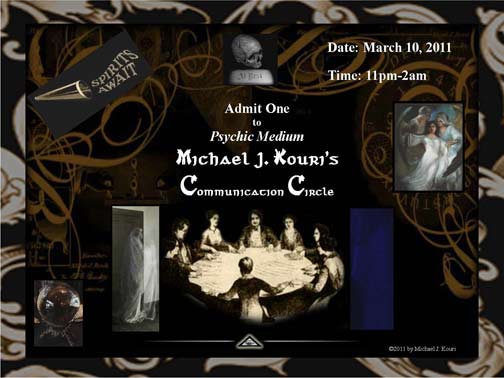 Everyone who participates in the Séance will be introduced to spirit guides and be "read" and you'll be able to ask questions of the spirits and/or your guides during the session. If you've ever wondered what really happens during a Séance, this is your chance with a psychic medium you've seen & heard on national and international TV & Radio.
Séance will take place on Sunday March 6, 2011 at 11:00 pm onboard the cruise. Seating is extremely limited, so be sure to make your reservation for this event early. The Séance price is just $450 per person pre- paid with us by Feb. 15, 2011 or $595 thereafter. Refreshments will be provided. Séances can last anywhere from 1 to 4 hours. Michael normally charges $750.00 per person, but is offering a special discounted price for Cruise patrons during the 2012 event.
To book readings, the Séance, or Queen Mary Ghost Tour: contact Michael J. Kouri directly:
(626) 791-1129  Email: icghosts@hotmail.com
---
SPECIAL EVENT: HISTORIC HAUNTINGS IN CABO SAN LUCAS GHOST TOUR
Dare to join World Renowned Psychic Medium & Parapsychological Investigator MICHAEL J. KOURI for one of the most unique events during the 2012 Cruise the 9th Wave adventure€¦ Michael is the only Psychic Medium in the United States to investigate and chronicle his findings in over 45 books. He has appeared on both national and international Radio and Television shows as he leads the audience on these paranormal adventures. No tricks, strange lighting or gimmicks, Michael shows how his psychic abilities aid him in searching for Ghosts, and how he's able to help them.
During our time together, you'll be on a real Paranormal Investigation with this America's Favorite and Top Psychic Medium. You'll learn the types of tools Michael uses to sense, and see the spirits around him. Be sure to bring a Camera along, as Michael is a ghost magnet and many times when people snap photos with or around him, unexplainable apparitions appear in their film. This three and a half hour experience includes travel from the ship into old Cabo San Lucas, a city crawling with ghosts and aliens from other worlds; did you know that Cabo San Lucas is one of the hottest beds for UFO activity in the world? You'll be right there! We'll stop for a bite and liquid spirits and look to the skies for Craft, and each participant will receive a Mini Psychic Aura Reading by Michael. Perhaps he'll have a special message for you from a spirit guide on the other side. Be sure to wear comfortable shoes as we walk the same cobblestone streets where millions of people have walked through the layers of time; some have moved forward and others remain here as ghosts haunting familiar sites from their lifetimes.
Will you be able to see, sense, hear or feel the presence of these unearthly specters of light, and sound while on the tour? PERHAPS so with Michael there with you! Michael J. Kouri rarely allows civilians to join him on a Paranormal Investigation, but on this "SPECIAL TOUR" you'll get the chance to see what really happens during an investigation, and have a better understanding about ghosts, who they are, why they haunt and how Michael J. Kouri feels about helping them move onward on their spiritual path.
You rarely read anything in ghost books about how the investigators help those living amongst the spirits or the ghosts themselves, but Michael's goal is to do this and he has personally released millions of spirits into the light throughout his 30 year career. Michael started investigating as a Psychic Aid to Dr. Thelma Moss. PhD, of UCLA in the late 1970's.
March 8, 2011, Cabo San Lucas. Now join him on this paranormal adventure of a lifetime for just $225.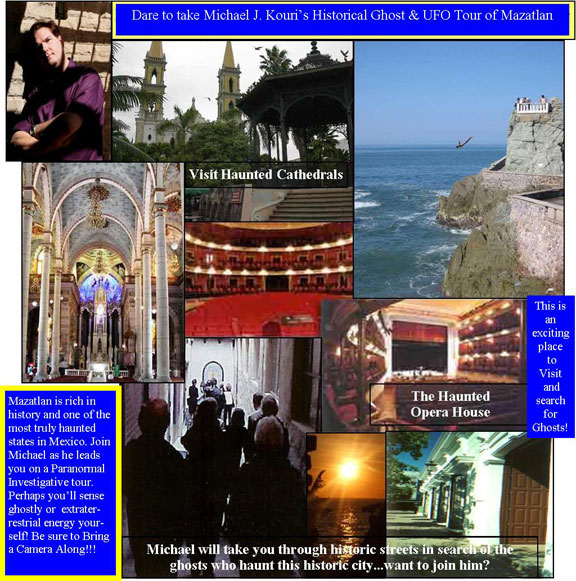 ---
SPECIAL EVENT: GHOST TOUR OF QUEEN MARY
March 12, 2011, 11:00 AM to 3:00 PM
After the Cruise docks in Long Beach Harbor, Dare to Join Michael for one last Paranormal experience a Ghost Tour of the world famous Queen Mary Ship!
During your time with Michael you'll take a private tour to places where he's seen, felt and heard ghosts during his numerous television appearances and investigations there.
Your Ticket for this experience includes lunch in one of the ships most truly haunted restaurants where transparent servers are seen almost daily.
Then you'll take a guided tour into the depths of the ship, and other parts most guests never get to see. The boiler rooms, the 2nd class swimming pool where guests who drowned in the 1920's are still seen in phantom form in the 21st century. We'll visit the hospital and morgue and a section blown to bits during WWII where hundreds of men lost their lives and still wander the bowels unaware of their demise…
This Tour Might be Scary for the Faint of Heart, simply because
WHAT YOU'LL EXPERIENCE WITH MICHAEL IS REAL!
You'll be absolutely amazed to watch as Michael speaks with the spirits who haunt this world famous floating hotel and stunned when they "answer him" - in front of you!
This 4 hour experience is priced at $195 per person if pre-paid by February 15 or $225 thereafter.
Tickets are limited to a first come basis, and are non-refundable so be sure to make your reservation ASAP to get the discount.
Date: March 12th Time: 11am -3pm
You will need to secure your own transportation from San Pedro Harbor to the Queen Mary berth (approx 6 miles). The Queen Mary's bell captain will gladly hold your luggage for you for free (Tips recommended) during the tour.
To book Readings, the Séance, or Queen Mary Ghost Tour: contact Michael J. Kouri directly:
(626) 791-1129  Email: icghosts@hotmail.com
*Special Discounts apply to guests who book all 3 Paranormal Encounters with Michael on the cruise.

---

Psychically gifted since birth, Elizabeth is a professional Astrologer, Spiritual Counselor, Medium and Clairvoyant who interprets dreams and teaches the new energies of the Fifth Dimension. Her workshops are available throughout the country. Named one of the World's Greatest Psychics, she is a spiritual healer and gives personal readings worldwide. Her TV Appearances include Unsolved Mysteries, Beyond Chance, and The Psychic Detectives. Ms. Joyce's first book Psychic Attack -Are You A Victim  was released in October 2007. Her second book, Ascension--Accessing The Fifth Dimension, is now available (Amazon.com). Her website www.new-visions.com has hit 1,000,000 and is one of the top-rated in her field. Elizabeth is a Reconnective Healer as well as a Fifth Dimention Vibrational Healer. She is located in Doylestown (Bucks County), PA. and Mahwah (Bergen County), New Jersey. For an appointment call 201-934-8986.
Elizabeth will offer readings as well as bodywork with her assistant Bonnie MacDade:
-Complete Reading for next 6 months: $275.00 1/2 hr
-Mini-reading - one question only: $175.00 15 min.
-Fifth Dimension Healing: $150.00 session (choose either with Bonnie or myself)
-Fifth Dimension Divine Sittings: $30.00 one hour (must have three or more)
Elizabeth and Bonnie will also do Divine Sittings. This was blessed by Ammachi last July in Washington, and Amma asked them to offer this high form of healing to everyone. These sessions are done in silence - people close their eyes and sit in a chair. Elizabeth and Bonnie play ARDAS - prayer beyond prayer - and energetically apply the 7 Divine Seals (from Ascension). The sessions are $30. It is an hour in total.
SPECIAL EVENT: REGRESSION SESSION
Elizabeth and Bonnie will hold a Regression Session--going back to Atlantis. This session and meditation will take you back to an important Atlantean Lifetime and you will be able to recall the people in your life, connecting them to present time, your past talents, enabling you to incorporate them now in 2011, and where your Soul's future is headed. Elizabeth has been leading meditations and doing Past Life Regressions for more than 30 years.   This two hour experience is healing as well as uplifting. You will connect with your Spiritual Universal Body and will open the channel to access and use it from now on. Space is limited. Priced at $200 per person if pre-paid by January 31, 2011. ($250.00 on board.)
SPECIAL EVENT: OPEN YOUR SPIRITUAL CHAKRAS
Elizabeth Joyce will lead a guided meditation enabling you to open your Spiritual Chakras. Besides the normal Seven Chakra Energy System there exists an extended chakra system, which is just now coming into humanity's awareness. This energy system is latent in most people; however, as more people advance spiritually, this extended energy system begins to unlock the Golden Door. This extended Chakra system, a natural part of the Fifth Dimension, is the next step in the spiritual evolution of the planet. Once, a long time ago, the Great Masters of Atlantis and our spiritual Masters along the way were of the few to access and use this powerful energy system. Now, the time has come for others to become aware of this system and reap the rewards of using it in your daily and spiritual lives. Priced at $ 333.00 per person, this powerful invocation and meditation will open your Eighth and Ninth Chakras, if the body allows. This will enable you to:
Opening The 8th Chakra: This center enables the individual to achieve advanced out-of-body projection, spiritual perception, and spiritual wisdom. These abilities and ideas are larger than the self and the earth and the 8th Chakra is where the ability of remote viewing resides (Universal or Etheric Body - center for release)  Color is clear or Ultra/Violet.
Chakra 9 - Soul Blueprint (the individual's total skills and abilities learned in all the life times) Contains all karma, knowledge, and actions since the Soul was created.  Color Magenta/Silver
To schedule an appointment for the cruise in advance, go to Elizabeth's website http://www.new-visions.com or call Elizabeth's 24-hour answering service: 201-934-8986.
---

In the late 1970's, Master Psychic and Spiritual/Metaphysical Expert, ANTONIA LAU, researched deeply through Scientific AND Metaphysical/Spiritual data for 5 years, to uncover the Truth and discard the Myths of the 2012 Event. She found 3 credible sources and has followed those confirmed indicators and has continued to check this input, for over 30 years, to this current time.
Now as that year approaches...
WHAT WILL YOU CHOOSE?  -
-Denial (because it's a convenient rationalization? Or because 'Society' says it's a Myth?)
-Fear (out of ignorance of what's to come and your role at this time?)
-OR Preparation, born of your applying knowledge and insight, in a Spiritual, Metaphysical AND Practical manner to be Safe and Help Rebuild!
Metaphysical and Spiritual Expert
With over 30 years of intense Metaphysical & Spiritual Study, Practice and Research, Antonia Lau has used her vast expertise to counsel, educate, and instruct in over 50,000 Readings.  Clients are Worldwide, from Celebrities, Doctors, Lawyers, to the average person from every walk of Life.
With an extremely high level of accuracy, a high repeat clientele, and referral base in all these years, she has used her Psychic Gift to successfully aid the quality of Life, of all she touches.  Her warm, patient and charming personality coupled with this marvelous gift has given her a stellar reputation. 
She has successfully hosted her own Radio Talk Show, called "All That I Am" on KFOX 92.5FM, featuring Celebrity and Expert guests for interviews on Spiritual/Metaphysical topics; that was subsequently reformatted as a Television Talk Show for syndication, titled, 'A Road Less Traveled'.
Psychic, Clairvoyant and Clairaudient since early childhood, Antonia knew this gift must be used properly, for the benefit of others and learned ONLY from the right sources, never the wrong.  Not believing it is enough, just to be Psychic, she studied the areas of Metaphysics, Spirituality, Parapsychology along with Natural Health...in depth, to form a vast foundation and wellspring of positive knowledge on all these subjects to help Mankind form a better understanding and awareness of Himself, and God and the Universe.
All along the way... remaining a hard and fast skeptic; not just studying, but forcing "The Universe" to prove the validity to her... by experiencing them.  On top of being well versed in the  Highest Use, in the areas of Tarot, Astrology, Numerology and Graphology; she found she was able to actually see and hear her clients 'Guide' or 'Guardian Angel' long before the trend in books and movies, etc. about others who do so.
Currently in Development for a syndicated Television Show, Antonia is writing a book (the 1st and 2nd of a series) titled The Spiritual Value of Relationships, AND the about the "2012 Event," while still counseling Clients, Antonia is also Hosting another Radio Talk Show, called "BEYOND THE HERE & NOW with ANTONIA LAU"  and can be heard on the Internet at www.925theWHY.com , the #1 Digital Wi-Fi Radio Station, out of Burbank, CA, (with over 1 Million Listener's World Wide, since September 2008) on Wednesdays 2-5pm , Fridays 3-5pm, Saturdays & Sundays at 12N to 5PM Pacific Time, WORLDWIDE!!!! ... To allow her knowledge to aid the lives of all who would listen or call in.
Antonia consistently maintains a high degree of professionalism to further enhance knowledge on Spiritual/Metaphysical subjects and Lectures and teaches to positively benefit the lives of others, hence...Our World.
PRIVATE SESSIONS TITLE: "YOUR LIFE-NOW AND BEYOND"-
Schedule your personal 1-hr Psychic Reading with Master Psychic, ANTONIA LAU
- Spiritual/Metaphysical Researcher, Teacher, Author, Speaker, Radio & Television Talk Show Host-
Psychic since early childhood, Antonia is a highly gifted Psychic, Clairvoyant, Clairaudient, and uses Tarot, Spiritual Astrology, Numerology, Palmistry, and Graphology, as a 3rd point of reference only.  She is a highly developed, studied Professional with over 50,000+ Readings in over 30 yrs, with Celebrities, Doctors, Lawyers, and VP's of major corporations, along with Everyone from All walks of life.
Antonia "Sees & Hears" your Own "Guide/Guardian Angel" as the main focus for your expertly given Reading Consultation.
Private Readings at $125/hr- (1/2 her normal rate of $250/hr). Readings will be recorded. You may Pre-Register.
Schedule your reading in advance by contacting Antonia Lau at: http://www.inthesecretgarden.com
---
After experiencing a life-changing connection to the divine at age 16, CHRISTINE SAVORY hungered for more knowledge of how to live more fully in the presence of God and to discover a way to teach others to do the same. This led her on a search of numerous spiritual paths and healing modalities. Upon earning a Master's in Education, She chose to practice her spiritual life as an educator of at-risk youth. Her first assignment was at a correction facility with encounters of violent inmates. It was during one of these experiences that she learned the disarming power of love. Subsequently, living with this God-connection while living "in the world" became her goal. Life blessed her with challenges (which included the notification that her son would not live) which transformed into miracles as she applied specific techniques taught by the Spirit. This solidified her resolve to help others achieve this powerful connection with the divine presence within.
After retiring from her career in counseling and education, and raising 15 foster children with her husband, she began to teach classes in transmuting negative experiences into positive spiritual expansion through raising the vibration of the mind/body/soul.  "Spiritual Alchemy" became her specialty.
At her practice in Oregon, Spirit Connection Hypnotherapy, Healing and Life Coaching, She shares powerful techniques with individuals who desire this divine connection which leads to greater health, happiness and abundance in their lives. A variety of the systems she utilizes:
1) Assists her clients to connect to their Creator and to discover their life's purpose
2) Helps them hear the voice of God
3) Removes blocks to healing quickly and permanently without long psychotherapy commitments 
4) Teaches and coaches individuals  to create a life that is more fulfilling and joyful than has been experienced in the past
 5) Helps her clients learn about the transforming power of gratitude, which is detailed in her book:  Two Words That  Change Everything, The Transforming Power of Gratitude.
In the most urgent need of the present, preparing for the shift of 2012 (or sooner), Christine knows the importance of clearing out fears, doubts, and limiting beliefs, connecting to the divine, and raising the vibration of the body which creates a natural protection and power around an individual, and assists the world in the upcoming transition.
She  welcomes you to her world  at www.SpiritConnection.org. Private appointments for the cruise can be made through that site, by email: csavory@GratitudeCreatesMiracles.com or by phone: 541-864-0199.
---
VICKIE GAY is a psychic medium with two decades of experience working with and learning from connections with those who have cross over into the hereafter. Completing courses in mediumship and healer from the Morris Pratt Institute, Vickie Gay was tested by the NSAC and awarded a Certificate of  Certified Mediumship and went on to get her National Spiritualist Teacher's degree.
Vickie Gay has assisted the FBI with missing person cases, solved murder cases, and helped families in emergency situations with her gift of remote viewing and communicating with those crossed over. Gay has sent telepathic messages in times of need, sent healing energy to the sick and troubled, and warned of upcoming events to prevent negative outcomes.
         Gay has been said to create harmony and balance in the lives of people all over the world. She has always had psychic abilities and an interest in metaphysics. She is steadfast and disciplined in the subject matter of mediumship. She is good hearted and it is easy for her to extend warmth and affection to others. She has a powerful spiritual connection and through mediumship she shares this spiritual energy with the world.
LECTURE: You Are the Miracle lecture is an overview tried and true techniques developed by Vickie Gay based on her extensive training and personal experience of communicating with spirit all of her life.
WORKSHOP: The workshop is intensive and will provide tried and true techniques developed by Vickie Gay based on her extensive training and personal experience of communicating with spirit all of her life. This one of a series of workshops will help put the student on the fast track to receiving clear impressions and communication when they apply and integrate the techniques into their daily lives.
PRIVATE READINGS: Vickie Gay will be doing both psychic and mediumship readings. Using her intuitions and/or connecting with spirit family, guides, teachers, and intelligence in higher vibrations to see into your past, present, and future.
PSYCHIC or/and MEDIUM COACHING: Vickie Gay working with small groups will explore through your feedback the area you want support and the assistance of spirit intelligence to discover your level of abilities. This one of a series of coaching will help put the student on the fast track to receiving clear impressions and communication when they apply and integrate the techniques into their daily lives.
WORKSHOP TESTIMONIAL
Vickie,
I attended the Body, Mind & Spirit Expo workshop in Voorhees, NJ this past weekend and your workshop was excellent!
I really appreciate all of the work behind the scenes it took to put together such a well organized class! And I respect and admire your willingness to share specific techniques so generously! I also loved the way you emphasized setting "boundaries" with spirit (a good reminder for me in this physical life too.)
Most of the books I've read are all about the author; and have very little actual content on how to identify and successfully use whatever abilities I may or may not have. In fact, they seem to emphasize that being psychic (and/or having the ability to channel spirit) is such a rare gift, that they couldn't possibly "teach" it.
Prior to your class, I felt resigned to remain "accidently" psychic and to occasionally "accidently" channel spirit. No matter how surprising and sometimes even amazing my experiences were (to me anyway), it seemed like a "gift" that came and then disappeared just as quickly and mysteriously. You helped me to understand that like any skill it gets better with practice. Oh my gosh, that's so obvious now that you've said it! HaHa But honestly, it never even occurred to me that it was a skill to practice. And I also now see that whatever abilities I have in this area, it's my own fear that takes the "gift" away.
Thank-you so much!
Sincerely, Stephanie
PSYCHIC READING 63 MINUTES $320.
MEDIUM CONNECTION WITH LOVED ONE CROSSED OVER - 63 MINUTES $320.
COMBINATION PSYCHIC AND MEDIUM READING - 63 MINUTES $320.
YOUR READING ON A CD $18.
COACHING AND DEMONSTRATIONS "SPIRIT COMMUNICATION" GROUP SESSION - $160 PER HOUR.
Visit www.vickiegay.com to make your purchase.
For additional information, please call 415-244-6321.
---

VICTORIA OF LIGHT is a Channel of Light, Spirit and Sound.  She is also a Medical Intuitive, Naturopathic Consultant and Healer. 
Victoria a New Zealander, studied a Bachelor of Arts Degree and Law before travelling the world for several years.  She then completed an Associates Degree at FIT in New York and worked in the world of Fashion.
Her soul, searching for more, she returned to Australia to study Naturopathic and Herbal Medicine.
As one of Australasia's most renowned Natural Medicine Practitioner, 12 years ago she was beckoned by spirit.  Her spiritual knowing was awakened for her to become a Medical Intuitive and Healer.
She was soon to be shown that "All is possible" as she witnessed miracles not only in her presence but with clients remotely all over the world.
5 years ago a directive came from spirit to Victoria to make a sound, and with this a sound emanated from her that she knew to be from somewhere so beyond her and then the messenger spoke and said "now there are the words" at which time words and languages were transmitted through her. She now knows these to be light languages. Hebrew and Aramaic are also spoken through her.
After these gifts were given and received the doors were opened internationally, for these channelled messages and sacred sounds to be heard in many countries.
Victoria now enjoys a magical journey of global travel, performing healing concerts and has her Sacred Journeys of Light and Love, taking others "of us" home to sacred places upon the earth.
Her "role" here she sees as awakening the sacred ones upon earth into their God-selves and truth, recognising who they are and attuning them into their divine blue print and stellar origin €" activating the Soul Template, in alignment with the holy enfoldment to the 5th dimension and beyond €" to Home and Paradise.
VICTORIA OF LIGHT PRIVATE SESSIONS
Private Sessions with Victoria are guided by spirit Victoria merges with you to know you, on all levels of YOU Physical, Emotional, Soul and Spirit. She analyzes and heals your physical temple, links into and assists you with soul kindred relationships, and awakens you to whom you are, your God-self and your divine reason for being.  Through sacred sound, songs, ancient messages and light languages you will be enlightened, your light frequency raised, your soul template and memories activated.  You will know and remember, you will be elevated into Freedom and Love, into your Power and Glory.
$144 for 1/2 hour
$244 for 1 hour
Receive a Sacred Sound and Message from your Origin Star - $44.00
Victoria can be contacted or her website can be viewed on the sites below
victoria@lifeperfectworld.co.nz
www.victoriaoflight.co.nz
---
Dr. Connie Fisher

CONNIE FISHER began her work in the well being side of health care as a masseuse certified by the Boulder School of Massage in 1981. Ten years later she became certified as an Acupuncturist, and a Doctor of Oriental Medicine in 1997. She is nationally certified in acupuncture and Chinese herbs.
In the last 4 years, her longtime fascination with China has been augmented by an interest in India's wisdom of Yoga and Ayurveda; science of life. Connie's other interest include the arts, movies, skiing, hiking and poetry.
She is pleased to offer instruction to you in the Viniyoga tradition.
Dr. Fisher has been in the healing art for 4 decades, but perhaps longer as she is from a large caring family. An out of body experience at age 2 brought her spiritual awareness and a sense of worlds beyond what is immediately around us. (When she was old enough to speak, she remembered and told her twin sister.)
Connie swam, sailed, skied, and skated her way through childhood, then studied philosophy, music and the arts in college.
Looking to understand the 'real' world, Connie took a job on Wall Street, but when winter came, she left and became a professional skier. She worked for the Aspen Ski Company for 20 years, first as a ski instructor, then as a ski patroller.
Summers she studied Polarity, Herbology, Nutrition, Massage Therapy, and finally became a Doctor of Oriental Medicine. Connie traveled to China, India, Indonesia, Europe, and South America, learning what she could of alternative medicine.
After fifteen years involved in China's healing arts, she studied Ayurveda and the healing modalities of India and became a yoga teacher and yoga therapist.
This is the beautiful place she find herself in now. She works with people able bodied as well as those with chronic conditions, easing the pain of structural, physiological and emotional problems. Clients can transform their lives. Yoga is transforming. With yoga one sheds dysfunctional patterns and finds a more gracious and fuller life.
Connie works and lives in Santa Fe, New Mexico. She visits and treats in Seattle, WA and Greenwich, CT.
MORNING YOGA--BREATH IN ASANA, BE 2012-READY
We will focus on breath and asana-s to prepare for 2012. We will let breath and gentle movement increase our self awareness. We will create change in ourselves by yoga breath and movement. By this we can prepare for world change and for clearer meditations.
YOGA THERAPY AND CHINESE PULSE READINGS
On the cruise, Connie will be available for individual half hour Chinese pulse readings. Learn of your internal milieu, what's strong, what's weak. And individualized yoga therapy sessions. Receive a yoga practice tailored to your needs and ability.
Yoga therapy is individualized guidance in yoga for a wide range of physical and emotional conditions. My teacher defines it thus:
"Yoga therapy, derived from the Yoga tradition of Patanjali and the Ayurvedic system of health care refers to the adaptation and application of Yoga techniques and practices to help individuals facing health challenges at any level manage their condition, reduce symptoms, restore balance, increase vitality, and improve attitude." -American Viniyoga Institute Gary Kraftsow
Yoga therapy sessions are $50 for 30 minutes. Pulse reading is $35 for 20 minutes.
Contact information; connie.fisher916@gmail.com
---
Anthony Tung, C.M.T.

ANTHONY TUNG is a Chi Gong Master, an accupressure therapist, and a healer with a magic touch and sense of humor. He is a therapist of therapists.
Designed his own unique therapeutic exercise and technique, teach and educate people to help themselves.
LEARN HOW TO CORRECT & ACHIEVE GOOD POSTURE
Regain your losing "height" & reduce your body "size"
As a result of weight gain, osteoporosis, hunchback, back problems & bad habits.
My technique is "easy to learn" and effective, withouy using any equipment but your own body.
You will energized and look taller, younger and stronger,
Individual coaching will be provided.
-Fat Burning Weight Loss
-Positive Posture
-Learn How to Breathe
-"Tai Chi" Technique
-Chinese Martial Art Skill
Special Interest:
-Scoliosis Correction
-Spine Alignment
-Muscle and Strength
-Pain Issue Solving
-Stiff Neck

Problem Solving:
Neck, Back, Shoulders, Hip, Knee, Limbs
"Mind Control" Exercises
Your mind is in control of your body's muscle groups because you must think of the movements and visualize them. It is primarily and internal workout. Over time, your muscles will remember, as when you memorized the alphabet. You will achieve better results than through "ordinary" an "mindless" external exercise. You do not have control over what is happening to your body when using machines or various weight training equipment.
I am available for consultations at any time, anywhere, teaching, coaching to help you look and feel better and Improve Your Quality of Life.
$200 for 20 minutes
$500 for one hour (special discount)
Anthony Tung's Therapeutic Treatment Technique
Acupressure Massage and Health Exercise
acupressuremassagecmt@yahoo.com
650-430-2734
San Carlos, CA 94070
---
Annette Gore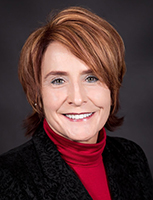 ANNETTE GORE will be taking aura photos and doing aura readings on the cruise.
Auras... We all have them... but what does yours mean to you?
You have your own colorful electro-magnetic energy field that surrounds your body... wouldn't you like to use the information that is found in your aura to understand yourself... your inner self more completely? Your thoughts, emotions, current state of mind....?
Using biofeedback ... 2 hand sensors... Kirlian photography... a physical reading is taken of your bio-signs ...this technology and more goes into this amazing photographic equipment and creates a photo of you ... with your beautiful colors ...there you are.. full of color and energy.
Yes... your colors actually reflect your spiritual and auric state....now it's time to discuss what your aura wants you to know. We will discuss your colors...their placement around your body...is there anyone else there with you...guides..angels...loved ones??? What does your aura say about your future, your past and today... is there a message there for you from your higher self?
Every reading is as unique as you are!
I am looking forward to meeting you and your aura!
Namaste,
Annette
You will receive your photo and a diagram of your photo with notes about your personal reading.
---

Center for Music Medicine - David Tralle "Live"
The music of DAVID TRALLE is growing in popularity within the medical and holistic healing community. The peaceful and healing intent of David's improvisational compositions are used today by Clinical Hypnotists, Psychiatrists, Counselors, Practioners of Meditation & Yoga and in creative environments such as Schools of Art. David's rich and melodic keyboard music has recently met with positive results by professionals working with mental disorders in children
Center for Music Medicine, TralleArt Productions
David Tralle, Healing Music Artist and Barbara Tralle, MA Ed
Throughout David Tralle's life, music has played a vital part. As a keyboardist, he has played in groups and bands, organized religious organizations, public live venues and educational performances. He appeals to audiences from all walks of life. He spent ten years performing professionally throughout Northern California and Hawaii, playing popular Top 40/Country/Rock/etc in a variety of "establishments" ranging from single Piano Bars to Concert venues of several thousand people. Leaving the "Bar-Scene" in 1982 David shifted the focus of his music and has since remained deeply involved in supporting music programs in spiritual community.
In the 1990's, he began his journey into healing music. David's skill and diverse background, combined with his internal connection to the creative source, allows him to create and play unique improvisational compositions. His music has accelerated profound healing in his life and the lives of others who have heard him play.
After locating in Sacramento, David performed regularly at the Center for Spiritual Awareness for five years, is a guest artist for the Spiritual Life Center, the Christ Unity Church and now gives much of his time and attention and musical skills supporting the new Unity Center of Davis in Davis, California.
He began producing David Tralle LIVE contemplative guided healing music in 2005 and now shares his unique original keyboard soundscapes through the Center for Music Medicine project. In December of 2007 David retired early from the "corporate world" to put his full time focus and attention to sharing knowledge and testimony to the healing power of music and sound. Samples of David's music can be accessed through the CMM website. (www.centerformusicmedicine.org)

Barbara Tralle, "Sound Advice for Every Age" Workshop Facilitator
BARBARA TRALLE holds a Master in Education degree, and several California teaching credentials. She has written and implemented educational programs for organizations, like The Salvation Army and FEMA. She advocates the critical importance of the Arts in Education. Her own personal testimony, as to the power of music's ability to heal, is both compelling, profound and enables her to deliver her message from first-hand experience to any age.
Barbara's life long career in education and her kin awareness of current economics has birthed a wonderful, fun, and educational path to bring current knowledge into the lives of audiences young and older. The goal of the workshop series is to raise awareness of music as a tool for a healthier, happier, more peaceful existence at any age. Our interactive, multimedia programs are available for students, communities of faith, clients, staff, and/or organizations. Her "Win, Win, Win Fundraiser" is edutainment providing age appropriate science and music concepts, physically engaging, and promotes music as a tool for activating the brain and good health. During her workshops participants enjoy group activities, interactive musical presentations covering; the physics of sound, the hearing and brain functions, musical transmission of emotion/thought, and the power of music as a tool. She encourages attendees to become personally involved in the creation of music, through rhythms and harmonies, experiencing musical body language, and checking out how to make instruments from household items.
Barbara and David offer up to three informative programs a day and at NO cost to the benefiting organization. Organizations can earn as much as 55% of all sales. (www.tralleart.com)
Specials for Cruise:
1. Personal Mediations with David Tralle Only $25.00
Be sure to sign-up for your personal meditation. This 30 minute session includes a CD of the meditation. To prearrange your meditation please email tralleart@gmail.com.
2. Purchase 8 CD Set and get 1 free box: Discounted to $65.00
3. Purchase the 24 CD Professional Set and get 3 free boxes: Discounted to $190.00
4. Set-up a Wholesale Partner 50%/50% for your business.
---