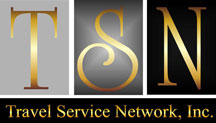 Susan Shumsky of Divine Travels is a member of Travel Service Network, Inc. (TSN).
Professional industry
affiliations include: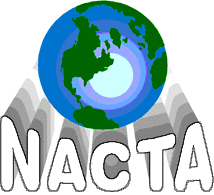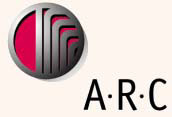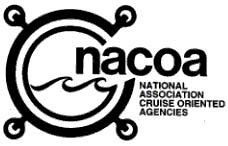 SITE MAP
DIVINE TRAVELS
TOURS & RETREATS
---




SITE MAP
DIVINE TRAVELS
TOURS & RETREATS
ANANDA - The Finest Ayurvedic Resort & Spa in South Asia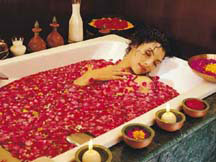 Do you now want to experience South Asia's finest, most exclusive Ayurvedic spa? Do you want to see the awesome Himalayan foothills and the holy men and women who live in Himalayan caves? Because on our amazing Himalayan Foothills Retreat, we will have that rare opportunity.
On our luxury tour, we will relax, heal, and rejuvenate at the luxurious ANANDA Ayurvedic spa in the Himalayan foothills near Rishikesh. We will practice the ancient spiritual practice of Yoga and receive Ayurvedic treatments (ancient Indian holistic preventive medicine). We will have the opportunity to visit holy men and women and experience profound healing on our tour.
In Delhi we will visit the holy temples and see the sights of India's capital. In Rishikesh and Haridwar, on the banks of the Ganges river, we will have ample opportunity to visit the ashrams, temples, and holy saints of the Himalayas.
The Legendary Ganges River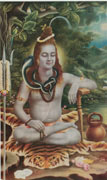 For the Hindus, the Ganga is the mother river which manifested from her celestial home onto the earth for the welfare of mankind. Its timeless flow of sacred water has shaped the devotion of millions and sustained huge populations in the subcontinent of India. Ganga water is holy and is used for purifying every Hindu home. The name of this eternal river symbolizes the very nerve centre of India's ancient culture. This river of life has nourished India's multi-faceted civilization and its growth since time immemorial.
On our luxury tour, we will visit the holy cities on the banks of Mother Ganga, in the Himalayan foothills, often called the "Gateway to the Gods"--Haridwar and Rishikesh.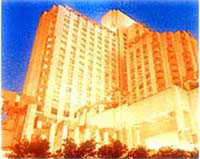 Fly overnight to India, arriving in the late evening. Your tour leader will accompany you to your hotel in the heart of Delhi, followed by the Traditional Indian Welcome at the hotel. Dinner and overnight at hotel.
Hotel: Intercontinental or Similar

The Intercontinental is one of the finest Hotels. It has an added advantage of being situated in the business and commercial district of Delhi also it is within close proximity of India Gate, Red Fort, Jama Masjid and Purana Qila. Located in the city's main business and shopping district of Connaught Place. Within easy reach of all major government offices, financial districts,theatre area international trade fair grounds and major sight-seeing attractions.

With 2 restaurants, 1 bar, Spanish, Indian & Continental cuisine, swimming pool and credit card facility, the world meets at Hotel Inter-Continental for a one-stop meeting solutions, consistent standards, attention to detail & personalized service. The meeting place guarantees you a cost-effective & stress-free event. Hotel Inter-Continental gives you a premier meeting facility & a world class accomodation. 

Address: Barakhamba Avenue, Connaught Place, New Delhi, 110001. Distance from Airport: 23kms, Distance from Railway Station: 2kms, Distance from Bus Station: 6kms. From Indiria Gandhi Int L Airport Delhi: 15 Mi/24km Taxi 30 Minutes - Approx $9.00 US 
Hotel Description: Full Service Five-Star Deluxe - Hotel Year Remodeled - 1998

Surrounding Area: District : Business - Financial - Shopping - Theater
Amenities : 24 hr coffee shop, Laundry, Gymnasium, Games, Swimming Pool, Disco, Beauty Parlour, Halls, Bar, Baby Sitting, Doctor on Call, Safe Deposit, Shopping Arcade
Total No. Of Rooms: 444 Double: 391 Suite: 53. Well appointed rooms and suites, each with individual climate control, bath and shower, colour television, direct dial telephone and minibar.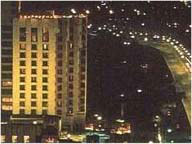 Business Features : Executive Lounge, Cyber Web Stations, Business Centre, Courier, Banquet Facilities, Separate Executive Floor, Conference Facilities, Audio Video Equipments, E-Mail / Internet, Fax Service, Photocopy
Room Amenities For All Rooms: 220 Ac / Bath Tub / Bathroom Amenities / Cable/satellite TV / Desk / Free Newspaper / Hairdryer / Mini Bar / Movie Channels / Radio / Refrigerator / Remote Control Tv / Shower / Telephone / Voice Mail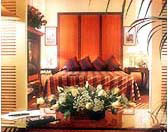 Property Information
On-Site Facilities: Bar, Barber/beauty Shop, Elevators, Gift Shop, Lounge, News Stand, Steam Room, Safe Deposit Boxes, Leather Shop, Souvenir Shop, Boutique, Jewelry Shop
On-Site Recreations: Exercising, Fine Dining, Shopping, Steam Bathing
On-Site Services: 24-Hour Front Desk , 24-Hour Room Service, Airline/travel Desk , Airport Shuttle, Business Services, Concierge, Currency Exchange, Doctor On Call, Mail Services, Porter/ bellmen, Safe Deposit Box , Valet Parking, Limousine Service
 Area Activities: Delhi Zoo 3 Mi, Hauz Khas Village Shops 9 Mi, India Gate 1 Mi, Jantar Mantar 1 Mi, Lakshmi Narayan Temple 3 Mi, Nat Gallery Of Modern Art 1 Mi, National Museum 1 Mi, Parliament House 1 Mi, Purana Oila 3 Mi, Raj Ghat 1 Mi, Santushti Shops Complex 4 Mi, US Embassy 4 Mi, World Bank 2 Mi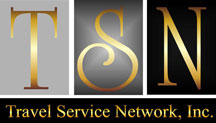 Susan Shumsky of Divine Travels is a member of Travel Service Network, Inc. (TSN).
Professional industry
affiliations include: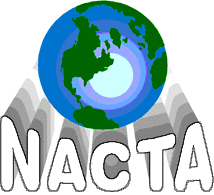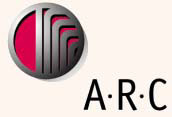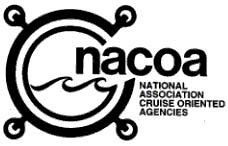 SITE MAP
DIVINE TRAVELS
TOURS & RETREATS
---




SITE MAP
DIVINE TRAVELS
TOURS & RETREATS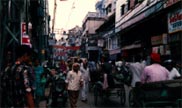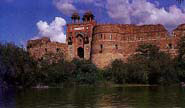 After breakfast, full day sightseeing of Delhi. A cycle rickshaw carries us through the crowded Chandni Chowk Bazaar to Jama Masjid, India's largest mosque. In the afternoon, drive through New Delhi to visit the India Gate and the old residences of British Viceroys. Visit to Dilli Haat, a local bazaar/ market of handicrafts.
(Breakfast & Dinner)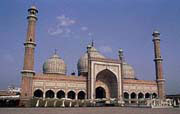 Hotel: Park Intercontinental or Similar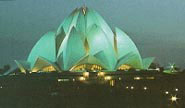 Old Delhi: The 350 year old walled city was built by Emperor Shah Jehan in 1648 as his capital. Opposite the fort are the black and white onion dome and minarets of the Jama Masjid, the most elegant mosque in India. Raj Ghat is worth a visit where Mahatma Gandhi was cremated in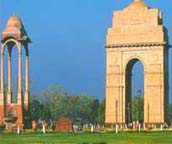 1948.       
New Delhi: The new capital designed by Sir Edward Lutyens. An interesting drive in the one passing through the impressive Rajpath from the World War I memorial arch, the India Gate towards the Presidential Palace. Visit Humayun's Tomb built in 1565 AD, Safdarjung's Tomb, the Qutub Minar, 72 metres high and the most curious antique, the uncorroded Iron Pillar, which dates back to the 4th century AD.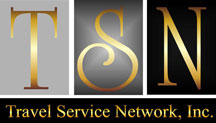 Susan Shumsky of Divine Travels is a member of Travel Service Network, Inc. (TSN).
Professional industry
affiliations include: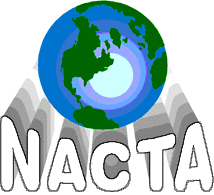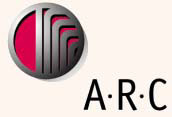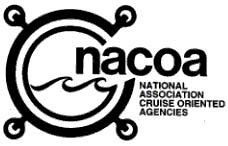 SITE MAP
DIVINE TRAVELS
TOURS & RETREATS
---




SITE MAP
DIVINE TRAVELS
TOURS & RETREATS
Day 7       Rishikesh-Narendra Nagar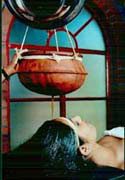 After breakfast, half day at leisure. After lunch, drive to Narendra Nagar. Reach Narendra Nagar and transfer to hotel. Rest of the day at leisure. Dinner & overnight at hotel.
(Breakfast, Lunch & Dinner)
Hotel: Ananda - South Asia's Finest Ayurvedic Resort & Spa



India is the home of one of the oldest healing systems-the Ayurveda. It traces its roots from one of the ancient Indian scripture - the Vedas, where it is defined as the science of life or the study of body mechanism. Divine Travels invites you to visit India and take the maximum benefit of this comprehensive system of natural healthcare.
Ayurveda believes that there are three primary life forces-vatha(mobility), pitha(energy) and kapha(stamina) and the imbalance between them is the very cause of all ailments. Unlike modern diagnosis, Ayurveda diagnoses your body constituents to better understand your ailment. It will then cure you accordingly to bring back the natural balance of the biological humors.

This ancient science also discusses other basic concepts like saptha dhatus (the body tissues), srotas (channels), ama (toxins) and trinity of life, that is, the body, mind and spiritual awareness.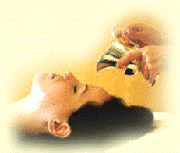 We will take you to the best ayurvedic center in India where the treatment is divided into two groups-tonification and reduction. The expert practitioners there will treat you using their vast experience and knowledge and rest assured the ayurvedic medicines wouldn't cause any adverse side effects as they are prepared using natural plants, metals, minerals and even mud & sand.
It might sound incredible but the description of the incurable diseases like AIDS, Cancer and many others can be found in the Vedas. Ayurveda offers remedies even for these fatal diseases, which is still a formidable task for the modern medicine.
Surely, your visit to India is incomplete if you are not touched by the magic of Ayurveda. Once thought of as unattainable enlightenment is now within your grasp with Divine Travels. In your quest to discover the hidden treasure of Ayurveda we would feel proud to be your guiding partner.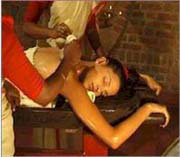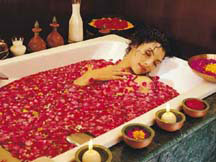 All day at Ananda. Dinner & overnight at hotel.
(Breakfast, Lunch & Dinner)
Hotel: Ananda
ANANDA - The Finest Ayurvedic Resort & Spa in South Asia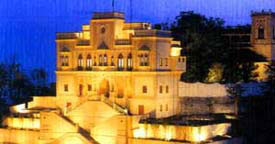 Rediscover tranquility, in the mystical embrace of Himalayan mountains and the Holy River Ganges. Journey into Royal antiquity. It is South Asia's finest Resort & Spa, Ananda in the Himalayas translated from ancient Sanskrit to mean "bliss, happiness, and self contentment". Within a verdant haven of well being, at the elevating ascent of the Himalayas, soothe your senses with serene silences. Attain sanctuary of the mind and body and discover the luxury of true wellness. Once the abode of the Maharaja of Tehri Garhwal, "Ananda" is now the chosen destination of the leisure, lifestyle and business traveller. It is the sacred birthplace of Yoga, Meditation & Ayurveda.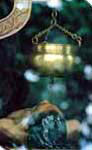 Ayurvedic Therapy
The bedrock of the Ananda Spa philosophy is Ayurveda, a traditional Indian science of holistic medicine, developed over centuries by sages and holy men who were gifted with universal insight and experience. Qualified Ayurvedic parishioners perform the therapies, which rejuvenate the system, tone the body and relax the mind, supporting our commitment to health and wellness.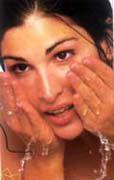 The Ayurvedic concept of Vata, Pitta and Kapha
According to Ayurveda, the universe is made of five primordial elements, namely earth, air, fire, water and ether. These elements themselves are inanimate, but in combination give rise to three main biological forces or principles in the human body, called doshas ­ vata, pitta and kapha.
These doshas are key to your psycho physiological nature. As every human being has a different balance of elements, one dosha is typically predominant in our constitution and ascertains our personality.
Day 10        Narendra Nagar - Delhi

After breakfast, drive to Delhi by surface. Transfer to Orient Express Restaurant at Taj Palace Hotel for Farewell Dinner.
(Breakfast & Farewell Dinner)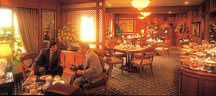 Orient Express Restaurant: Madelin Wexler, editor of the prestigious magazine 'Hotels', and her team of experts had a simple brief. To identify the 50 finest hotel restaurants in the world. Their demanding criteria included alluring ambience, fine food and superb service.
Only one restaurant in India made it to their list - The Orient Express, at Taj Palace Hotel. The restaurant that captures the mystique of this legendary train, that has been traversing Europe for over a century. Transporting in regal splendor diplomats and duchesses, conmen and private eyes and spies. In fact, The Orient Express has carved a place for itself in literature, playing an important role in such works as Agatha Christie's "Murder on the Orient Express" and Ian Fleming's " From Russia with love".
The Orient Express at Taj Palace Hotel recreates the classic opulence of this celebrated train faithfully down to the last detail. The menu for instance is inspired by the cuisines of the countries it passes through and meticulously mirrors and electric kitchen of the fabled train, featuring the most exotic fare from across the continent. The four course meal takes you through an interesting and exciting route, offering you a delectable chance of savoury entrees, symphonie de sorbers, and so forth.
Transfer to IGI Airport and tour terminates.