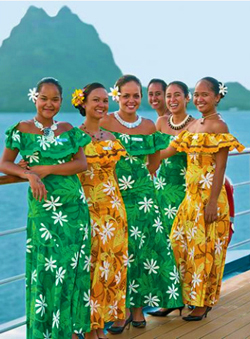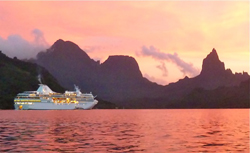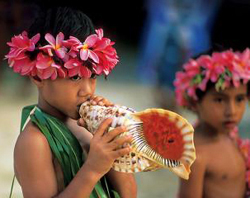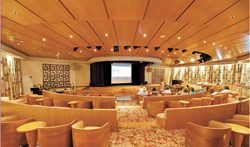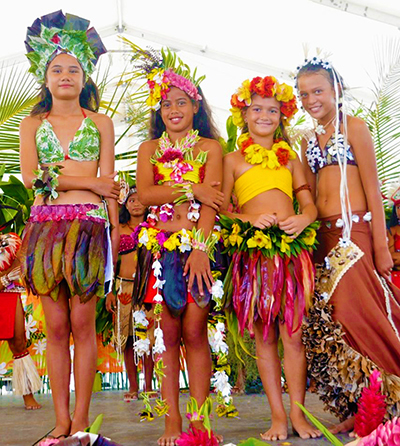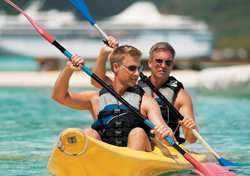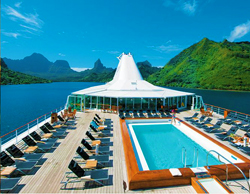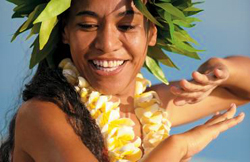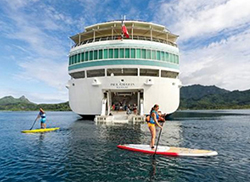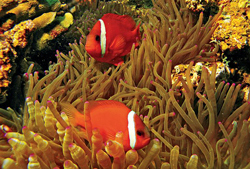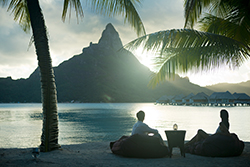 |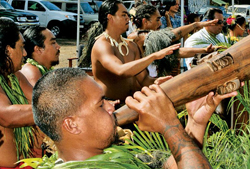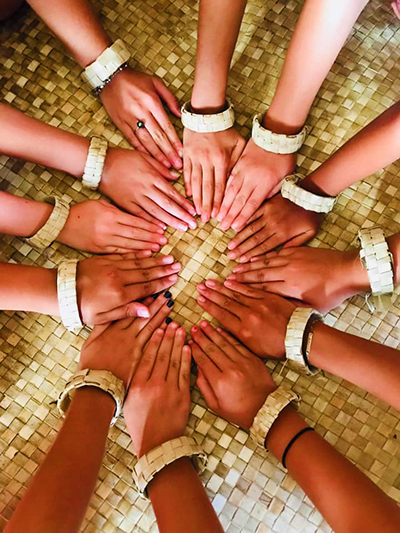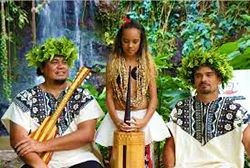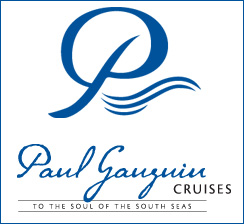 Discover your own island inspiration in the destination that enchanted painter Paul Gauguin, author James A. Michener, and countless others. In one wonderful week, you'll explore the best of the South Pacific, with port stops in lush Huahine, stunning Taha'a, beautiful Bora Bora, and postcard-perfect Moorea. Once you've made these islands your home—even if just for a week—they'll always be calling for you to return.

Because The Gauguin is owned by French Polynesia's leading luxury hotel and cruise operator, we are the experts to the region, with resources no one else can match. Come sail the waters of French Polynesia that are our ship's home, and let us give you an unparalleled, comprehensive view of the real Tahiti.

HIGHLIGHTS

- A relaxing day on Motu Mahana, our very own private islet off the coast of Taha'a, complete with white-sand beaches, swaying palm trees, a barbecue lunch, drinks served in coconuts, and a floating lagoon bar.

- Visit our exclusive Bora Bora white-sand beach, with volleyball, snorkeling, paddleboarding, or kayaking.


PAUL GAUGUIN LUXURY CRUISE LINE

Designed specifically to glide through the shallow seas of the South Pacific, The Gauguin is the flagship of Paul Gauguin Cruises and a small-ship cruiser's dream. She delivers travelers to intimate ports inaccessible to larger cruise ships, all the while providing an onboard experience that is nothing short of luxurious.

Guests aboard our luxury cruises enjoy spacious suites and staterooms (more than 70% with private balconies and 100% with ocean view), onboard watersports marina, three dining venues, extensive spa, and 5-star service. Life onboard reflects the beauty and rich cultural heritage of the islands she calls upon, with a warm, friendly feel, informal setting, and a beloved troupe of Gaugines and Gauguins—local Tahitians who serve as cruise staff, entertainers, and storytellers.

WHAT IS INCLUDED

Paul Gauguin Cruises is proud to offer an extraordinary value in luxury cruising, thanks to our all-inclusive pricing. Spend more time enjoying your cruise vacation and less time worrying about every little detail when it's all been taken care of—from gourmet dining to onboard gratuities, and so much more.

When you travel onboard The Gauguin, you'll enjoy:

- Spacious oceanview or balcony accommodations

- Intimate sailing experience—only 332 guests and a crew-to-guest ratio of 1:1.5—among the highest at sea

- All shipboard meals, in your choice of venues, and complimentary room service

- Complimentary beverages, including wines, spirits, beers, soft drinks, bottled water, and hot beverages. In-room refrigerator replenished daily with soft drinks, beer, and bottled water

- All shipboard entertainment, including our troupe of Polynesian performers, live music in the evenings, Le Casino, and La Palette lounge and disco

- Presentations by onboard experts and guest hosts

- Onboard gratuities for stewards, dining, and bar staff

- Luxurious onboard spa, fitness center, and pool with poolside bar

- Complimentary kayaking, paddleboarding and windsurfing from our marina or destination beaches

- Our secluded, white-sand beach in Bora Bora with bar service, volleyball, and snorkeling

- Our private islet, Motu Mahana, off the coast of Taha'a, featuring snorkeling, watersports, a barbecue, full bar service, and Polynesian hospitality

- A rare visit to Tahiti Iti, with exquisite rugged cliffs, caves, waterfalls, crystal-clear seas, and beaches