TENTATIVE

"SAIL WITH SPIRIT" PRESENTERS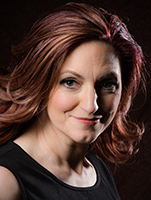 Lisa Williams
Lisa Williams is a world-renowned medium and clairvoyant with an amazing ability to communicate with those who have passed on to the other side.
Born in England, Lisa was discovered by Merv Griffin and introduced to audiences through two seasons of her own hit show, Lisa Williams: Life Among the Dead, along with Voices from the Other Side and Lisa Williams Live. She has also appeared on many other TV shows, including Keeping Up With The Kardashians, Anderson Cooper, Oprah, and Jimmy Kimmel Live.
As well as performing in front of large live audiences worldwide, Lisa also offers courses in mediumship, developing psychic ability, intuition and meditation. Through the Lisa Williams International School of Spiritual Development (LWISSD) she delivers her classes with her own unique, hands-on method of teaching.
Lisa is an accomplished author of books on mediumship and spirituality, including Survival of the Soul and Life Among the Dead, and a book for beginners to mediumship, Was That A Sign From Heaven?
Her new book, Divine Wisdom – Messages of Love, Hope and Healing from the Masters, and Divine Wisdom affirmation cards, help to bring inspiration to those who want to strengthen their own connection to spirit.
Lisa lives in western New York state with her family and their three dogs.
lwissd.com

lisawilliams.com
Enhance Your Intuition
Join Lisa Williams for a workshop designed to help you engage, enhance, and embrace your intuition on a whole new level. With Lisa as your guide, you'll start to explore foundational learnings about what your intuition is, where it comes from, and how you can begin shaping this ability.
You'll also discover more about:
- Traveling back into your own past to connect with the knowing you were born with, so you can bring that energy into the present.
- Exercises for activating your intuitive abilities using your physical body as a "psychic tuning fork" and simple ways to protect yourself energetically.
- Develop your own style of interaction with the intuitive information that you engage with on a daily basis.
You'll also learn Lisa's favorite intuitive games and exercises, actionable tips and techniques that you can use every day to handle your intuitive hits and stay connected to your spiritual senses.
Flowing Through Grief
Are you struggling to move on after a significant loss in your life? Whether it's the loss of a loved one, a beloved pet, the ending of a romance or job, moving on can be hard!
Grieving any significant loss has an immense impact on all aspects of our lives and can block us from truly LIVING life.
Join renowned psychic medium, bestselling author, and spiritual teacher Lisa Williams for this unique workshop and discover:
- How to understand the human process of grieving from a spiritual level
- How to connect at the energetic level of what has been lost
- How to find strength from grief and
- How to start to create a life after loss
This experiential workshop will include transformative exercises, Lisa delivering messages from your loved ones, and a releasing ceremony to honor your loss… all to support you stepping into the powerful new YOU!
Trance Mediumship Evening with Lisa Williams
(Special Event: Extra Fee: $179)


Trance mediumship is an expression of mediumship that offers a deeper, more profound connection to Spirit, and boosts the frequency and accuracy of messages. For this special event, psychic medium Lisa Williams will safely enter a trance state and allow Spirit to speak through her and connect with higher guides, masters and other spirit energies with messages for audience members to help uncover the philosophy and knowledge that is needed for life. This is a unique evening of connection to Spirit. There will be a chance for the audience to ask Lisa questions after the demonstration.
Readings with Lisa Williams

World-renowned psychic medium Lisa Williams will be available for a limited number of one-to-one readings, either Psychic (connecting with your energy to pinpoint areas in your life that need psychic guidance and helping you with your life path), Mediumship (where Lisa will connect with the world of Spirit) or a combination of both. Readings may be recorded, if required. To book please email 
karen@lisawilliams.com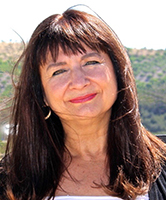 Denise Linn

Denise Linn is the author of 19 books (in 29 languages).  She has taught in 25 countries. Her spiritual journey began when, as a 17 year old, she had a dramatic near-death experience, after which she began to have spontaneous spiritual experiences. She's an enrolled member of the Cherokee Nation and has trained with native cultures around the world, to understand more about the deeper mysteries of energy.

DeniseLinn.com

radiantjoy33@aol.com

Abounding Abundance!

There are mystical secrets that can profoundly shift your abundance and prosperity.  Travel back in time to discover if present day blockages have their source in a past life ... and clear them. (A vow of poverty?) Powerful processes to reprogram your subconscious toward abundance.  Learn little known feng shui tips, discover how space clearing and clutter clearing can open the door for prosperity.  Denise's "21 Days to Glorious, Fabulous Abundance" course is legendary.  Learn the most potent secrets from this dynamic course. The most common comment is "I don't know how it works, but it really works!!!"

Past Lives and Beyond: Tracking the Unseen
(Special Event: Extra Fee: $179)

Did you know that stepping back into your far past can release and heal present day challenges? For example, a vow of poverty in a past life, can mean difficulties with finances in your present life. And did you know that decisions that you made -  or beliefs that you held -  in a past life, can continue to influence you in your current life? For example, if you had a devastating love affair in a past life and as a result decided never to love again. This belief may create blockages for you with love relationships in your present life. Additionally did you know that a skill or an ability that you had in a past life can be activated to come forward in a present life? The methods that Denise uses for her past life last life regressions are safe and easy. In her warm and intimate manner, Denise Linn, internationally renowned teacher and best-selling author of "Past Lives/Present Miracles," will gently guide you into your far past to answer these questions and more. Many present day challenges have their source in the far past. Discover where your current day blockages first began and attain remarkable strategies to clear those blockages from your energy field.  Discover past life connections with present day family, friends and acquaintances. Uncovering who you were in past life, can make an enormous difference in life. The insights you gain can transform your life.  BONUS: Begin to discover your life contract made before you were born, and begin to clear your ancestor line. Participate in a Vision Circle to seed your future.

Denise Linn has been teaching for over 50 years. She is recognized as one of the premier practitioners of past life regressions (and regresses up to 3000 people at a time). She's the author of 19 books (translated into 29 languages) and has been on the Oprah show several times and has had a radio show for 134years. Denise is also the founder of one of the largest feng shui/space clearing certification programs in the United States.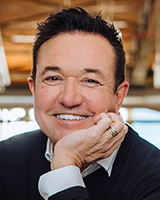 Radleigh Valentine

Bestselling Hay House author Radleigh Valentine has inspired audiences in countries around the world with the angelic messages of pure love and unconditional support. Author of six card decks, including the bestselling Angel Tarot Cards, his books How To Be Your Own Genie and Compendium of Magical Things offer insightful, exhilarating lessons about how to manifest the life of our dreams and to find our own unique language for communicating with the Divine. 

An internationally known spiritual teacher and speaker, Radleigh has appeared at the Angel World Summit in London, Engelkongress in Germany and Austria, and more than 12 Hay House "I Can Do It" events. In his weekly Hay House Radio show, "Magical Things with Radleigh Valentine", and in the popular streaming video show, "Ask Rad!" on Facebook and Instagram, he infectiously enchants audiences with the message that each and every one of our lives . . . is magic! For more information, please visit www.radleighvalentine.com

angels@radleighvalentine.com

Working with the Archangels to Create a Magical Life

There are countless archangels protecting this world as well as other worlds. However, there are 15 well-known archangels, and among them, the most commonly known are the "big four": Gabriel, Michael, Raphael, and Uriel.

In spiritual circles, the archangels are very popular. And why not? They're sort of like the superstars of the angelic realm. Part of what makes them so cool is that they have very specific roles that are simple to understand.

In this entertaining and also poignant program, bestselling Hay House author Radleigh Valentine will teach you about the most well known archangels.  Radleigh is the author of many publications on angels and has been speaking to them since he was 5 years old and studying them for decades.  

Radleigh will show you how you can have a relationship with the archangels, bringing them together in groups he calls "archangel prescriptions" to help you to manifest everything from abundance, to romance, to health.  He will also custom design archangel prescriptions for as many attendees as time allows.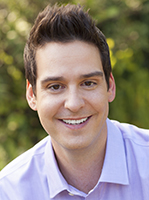 Dougall Fraser

Dougall Fraser is an internationally recognized psychic, aura reader, and cosmic coach. He utilizes clairvoyance, color energy, intuition, and practical guidance to help people attain their dreams. Specializing in healthy relationships, Dougall's clients come from all walks of life to seek his counsel. Dougall was an invited speaker at OWN U, a live event series hosted by the Oprah Winfrey Network, and has been featured on such shows as The Doctors, Dr. Phil, The Real Housewives of O.C., Dancing with the Stars, and Good Day L.A. Fraser counsels people all around the world, blending his unique combination of New Age insight with grounded advice. He is a regular featured blogger for the Huffington Post, is the author of Your Life In Color as well as But You Knew That Already, and was the co-host of the late-night talk show That Sex Show for the LOGO network. To learn more, visit Dougall online at dougallfraser.com.

customerservice@dougallfraser.com

What Your Aura Says About You

Learn to harness the power of your aura with renowned psychic Dougall Fraser. Color surrounds us every single day, but not many realize that color has a secret language just waiting to be unlocked. With over 22 years of experience in aura reading, Dougall has come to associate specific personality traits with every color he sees. 

During this fun and informative event, you will learn what your favorite color says about you! He will demonstrate how the color in your aura possesses valuable information about your strengths, weaknesses, hopes, and best path forward. He will then teach you how color can be harnessed to give you a boost of specific energy whenever you like. 

Want to be more outgoing, confident, or balanced? There's a color for that. Want to be seen and attract more people to you? Dougall will show you how specific colors can bring out specific desired traits within yourself.

Learn the best color to wear so you can hit it off on that first date or make a good impression at that job interview.

One of the most powerful ways to use color is with manifesting. Dougall will share three secret abundance colors that you can use right now to unlock your manifesting abilities. 

Dougall has been featured on many prominent national TV shows, and has read the auras of celebrities, CEOs and more. Now it's your turn! Want to know what your aura says about you? Select audience members will be randomly chosen to get an aura reading. You will see first hand how Dougall gives a color reading and offers tailored intuitive guidance.


Susanne Wilson

Susanne Wilson, The Carefree Medium, is a scientifically authenticated master medium, intuition expert, and an empowering keynote presenter at international conferences.

Born gifted, Susanne hid in the "psychic closet" while working as a corporate executive and a university director, until a near death experience changed her mind about what matters most, in life, and after life.

Susanne's mission is to teach people how to make their own direct connections with guides and loved ones in spirit. and trust their own intuition. 

She has participated in controlled scientific research with Dr. Gary Schwartz who states, "Susanne has been one of the best. Her skills as an evidential medium are complimented by her high integrity, credibility, and moral principles."

Susanne's work has also been acclaimed by researchers Dr. Victor Zammit and Wendy Zammit. Susanne was a Founding Board Member for the Afterlife Research & Education Institute (2015-2018) as well as its Director of Mediumship Research and Education. She serves on the Board of Advisors for the SoulPhone Foundation.

Susanne appears on Fox News National, Coast to Coast A.M., CBS Radio, and Gaia TV. Her book provides a step-by-step process for making your own direct connection with your spirit loved ones and guides: "Soul Smart: What The Dead Teach Us About Spirit Communication, 2nd Edition."

CarefreeMedium.com
Appt@CarefreeMedium.com

Spirit Guides 101

Where do spirit guides come from and how can you know your guides?

Susanne Wilson, The Carefree Medium, will empower you with everything you need to begin getting the most benefit from your team of spirit guides. 

Be introduced to Susanne's proven set of tools for improving your life by working directly with your spiritual team. 

Learn about the different types of guides and how to identify and communicate directly with them, even if if you have no previous experience.

And finally, you'll learn how to validate--once and for all—that your guides are real and not imaginary. Susanne will lead you through guided imagery to meet your master spirit guide and guardian angel. If you are already familiar with your master spirit guide, this exercise can be used to meet any new guides who have recently joined your spiritual team. Susanne is recognized as a spirit guides expert on Coast to Coast AM with George Noory. 

Private Sessions:

Individual Reading

A reading with Susanne is a rare opportunity. At one time, more than 1,000 people were on Susanne's wait list. She offers readings ONLY to attendees of her online classes and live events. You can choose the focus of your session: mediumship (messages from loved ones); life issues (Q&A with Spirit Guides) or the most popular (combination of both). Susanne is a founding board member and director of mediumship emeritus for the AREI, and an accomplished research medium for renowned scientists. 1 person only, $495.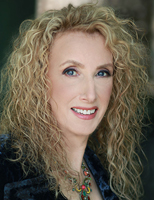 Susan Shumsky

Susan Shumsky has dedicated her life to helping people take command of their lives in highly effective, powerful, positive ways. She is the author of 17 books in English, published by Simon & Schuster, Random House, New Page, and Skyhorse Publishing, and 34 books in foreign editions. She has won 31 prestigious book awards. A pioneer in the human potential field, she has taught thousands of people meditation, prayer, affirmation, and intuition. Her book titles, several of which were #1 Amazon.com best sellers, include: Divine Revelation, Miracle Prayer, How to Hear the Voice of God, Ascension, Exploring Meditation, Exploring Auras, Exploring Chakras, Instant Healing, The Power of Auras, The Power of Chakras, Awaken Your Third Eye, Awaken Your Divine Intuition, Color Your Chakras, The Big Book of Chakras and Chakra Healing, Third Eye Meditations, Earth Energy Meditations, Prosperity Meditations, and her First Place Ben Franklin Book Award Winning memoir, Maharishi & Me.

Susan is a highly respected spiritual teacher and founder of Divine Revelation®—a unique field-proven technology for contacting the divine presence, hearing and testing the inner voice, and receiving clear divine guidance. For over two decades, her mentor was Maharishi Mahesh Yogi, guru of the Beatles and of Deepak Chopra. She served on Maharishi's personal staff for 6 years.

A sought-after media guest and highly acclaimed professional speaker, Susan has done over 700 speaking engagements and over 1,100 media appearances since her first book was published, including Woman's World, GQ, Cosmopolitan, Los Angeles Times, Sunday Express of London, Washington Post, nationally syndicated and network TV, Alan Colmes on FOX news, Coast to Coast AM with George Noory, and William Shatner's Weird or What? She is featured in the movies Three Magic Words, The Illumined Ones, and The Beatles and India.

Dr. Susan Shumsky's websites are www.drsusan.org and www.divinetravels.com

Awaken Your Divine Guidance: How to Receive Clear Messages from the Inner Voice

Do you want to hear the "still small voice" of divine guidance within? Deep within the heart of every soul is the desire to experience and communicate directly with Spirit. In fact, the divine presence is not the exclusive property of great saints, sages, and holy men. Everyone is worthy to receive the blessings of Spirit. Because in this life-transforming deep meditative workshop, Dr. Shumsky will introduce proven methods for opening your heart, mind, and spirit to the riches of contact with your higher Self. She will lead a guided meditation, conducted by Spirit, which will open the pipeline to your inner wisdom and begin the flow of divine guidance, love, healing, wisdom, and inspiration from the center of Being within. You can access your true higher nature and experience visions, words, and feelings from the spiritual plane. You can communicate with divine beings, such as deities, ascended masters, angelic and archangelic beings.

During this workshop, you will be led to:

- Pass through the seeming veil that has separated you from Spirit.
- Experience the supernal light, love, and presence of Spirit directly.
- Heal ego blockages that have prevented clear inner divine contact and communication.
- See, hear, and feel the divine presence through proven Divine Revelation® techniques.
- Open your connection with divine beings who are always there to guide you.
- Receive messages and answers to practical questions from the "still small voice" within.

And more! Realize your latent supernormal abilities and allow the third eye to open wide. This workshop can transform your life.

Angelic Extraterrestrial Language: How to Clearly Receive and Decipher Messages from Celestial Presences
with Susan Shumsky & Vitaly Safarov
(Special Event: Extra Fee: $179)

In this profound workshop, you will learn how to receive divine guidance, wisdom, inspiration, healing, and clear messages from Spirit. First you will do simple physical movements and affirmations that will clear your energy field. Then you will be guided into a deep meditation. Once you are in a state of higher consciousness, you will then journey deep within your precious Being to access multi-dimensional codes you have cleverly stored between layers of your vast bank of emotions, by bringing these codes into a written format. You will be shown an "Angelic Extraterrestrial Alphabet" to jump-start the process, and accompanied by Armenian Duduk soundtracks, you will truly feel the ancestral memories awakening within you on a cellular level.

You will also learn tests of spiritual discernment to help you distinguish and discern between the true promptings from Spirit and other voices in your mind (such as your ego or wishful thinking).

This powerful, ecstatic experience can help you open to higher awareness and awaken to your true nature of Being, which is pure bliss. You can bring that elevated state of awareness into your everyday life in powerful, practical ways.

Pens and paper will be provided.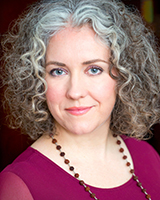 Jaya Jaya Myra

Jaya Jaya Myra is a well-respected spiritual teacher bridging transcendental and Shakti-based teachings to create a fully empowered life. She's the Founder & Executive Director of the 501c3 non-profit organization Gita for the Masses, teaching spiritual practices that promote conscious character development, inter-religious dialogue & interfaith harmony.

Jaya Jaya Myra is known as the "Wellness Lifestyle Expert" and is the go-to media expert on mind-body wellness, stress management, mindfulness, food for mood and natural, healthy living. She's a best-selling author, TEDx and motivational speaker, and Creator of The WELL Method. She's also regular NBC contributor and regular guest on nationally syndicated network TV including ABC, CBS, NBC, FOX, and numerous top-tier publications like Reader Digest, Better Homes & Gardens, Today, PopSugar and many more. 

After healing herself naturally from debilitating fibromyalgia, Myra used her in-depth knowledge of meditation and fundamental spiritual principles to develop The WELL Method to teach people the 4 cornerstones of a healthy, purpose-driven life. Her approach to mind-body wellness, spirituality and purpose shows why one-size-fits-all solutions don't work for everyone, and how to find what will work for you.

Myra's debut book, Vibrational Healing: Attain Balance & Wholeness. Understand Your Energetic Type is now published in 10 languages and is available worldwide. Her upcoming book, The Soul of Purpose, is slated for publication January 2021.

www.JayaJayaMyra.com
Myra@JayaJayaMyra.com

Manifesting the Light Within: How to Use Your Full Spiritual Potential in Day-To-Day Life

We all have our own unique connection with God and our higher self, but do you know how to make this practical in day-to-day life and use your connection with God to unlock your full potential? In this workshop, Jaya Jaya Myra will discuss the profound connections between spirituality, purpose and health and how to use The WELL Method to unlock your full potential and create the successful, purpose-driven life you want.

During this workshop you'll learn:

- How purpose has created everything about you including your temperament, body shape and structure.

- How The WELL Method can help you awaken your deepest potential and live it each and every day.

- Why people fail at meditation and how to create a practice that is guaranteed to work.

- The difference between mindfulness and meditation and how to use both to turbo-charge your life.

- The difference between transcendental and shakti-based spiritual practices, and how to use both to make yourself whole.

- What inner prosperity is and how to use it as fuel for everything in life.


Private Sessions:

Shakti Name Analysis

Have you ever wondered what power your name holds? Join Jaya Jaya Myra as she guides you through a mantra analysis of your name, shedding light on your unique personality, strengths and weaknesses, and even the type of spiritual practices that will most benefit your personal growth. You were made perfect, and a personalized name analysis will show you exactly why.

Create Your WELL Method Blueprint

Create your personalized WELL Method blueprint with Jaya Jaya Myra. Learn your unique elemental type and use it to discover your strengths, weaknesses, and personalized approaches to health and successful living. Your personalized blueprint will let you hone in what works for you, what doesn't work and *why*, so you can overcome any obstacle life throws at you.

Awaken The God and Goddess Within

In this powerful session you'll learn esoteric and secret practices to directly awaken the power of God within you. This is for devoted spiritual practitioners that want to embody and manifest the divinity you were born with. You'll learn the difference between worshipping an external God and the body being a temple of God, while awakening the power that is inside you.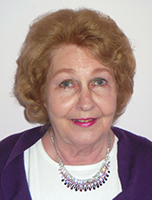 Barbara Hardie

Barbara is the Founder & Director of Angel Connections. Her mission is to help individuals connect with their spiritual self (Soul & Spirit), as well as their Heavenly Helpers: Guardian Angels, Spirit Guides, Ascended Masters and Archangels, and to improve the quality of life through spiritual awareness and growth. She is a channel for the Ascended Masters and Archangels. She offers a variety of workshops on topics such as Connecting, Healing & Manifesting with Angels, Path of the Soul/Reincarnation, Soul's Purpose/Life Mission, Ascension, Stairway to Heaven and the ONE KEY That Opens Heaven's Door, and Soul Attachment/Releasement. She is the author of 3 award-winning books: Creating Heaven on Earth: A Guide to Personal Ascension - explains humanity's purpose, Ascension Process, Path of the Soul, Creating our Contracts and what happens after physical death. Soul Releasement: Assisting Souls Into the Light - explains procedures to assist earthbound & attached souls and those in Purgatory/Bardo into the Light. Darkness: Where Does it Come From? - explains humanity's purpose, duality, Lucifer, and what we can do to stamp out darkness on Earth. She is now working on her 4th book on the subject of miracles, in which her guides promise that she will write about her personal miraculous healing experiences. She is an ordained Spiritualist Minister, Certified Spiritual Healer, Medium & Counselor, as well as an International Speaker. She offers Angel and/or Soul Purpose Readings, as well as Soul Releasement sessions. For more information regarding Barbara and what she offers, please visit www.angelconnections.com, bhardiema@aol.com, 413-258-0228

Stairway to Heaven and the ONE KEY That Opens Heaven's Door

While there are many steps on the Stairway to Heaven, which we have been climbing since our first incarnation, there are certain steps that are extremely important during this particular lifetime. Humanity has had many lifetimes to learn and grow through the challenges we placed in our Life Plan. Since this may be the last lifetime for many souls on Earth before they ascend into the higher dimensions, it is in our highest best interest to follow these steps. We will discuss each of these steps as well as the ONE KEY that opens Heaven's Door. I have been using this key for approximately 20 years and experienced the "light bulb" effect of its importance when Jesus/Sananda guided me to present this information in one of my classes. While it is a very simple step, it seems to be extremely difficult for some humans. Experience a powerful guided meditation to assist you in attaining the KEY!

Path of the Soul

Have you ever wondered why are you here; what are you supposed to be doing? Well, we create our life/mission (what we want to accomplish during our journey to Earth) and who we want to be associated with to help us accomplish our mission, and we make agreements/contracts with these important individuals. We will follow the cycle of Life / Death / Rebirth as we plan our life on the Other Side. Learn how we can get through our life lessons and balance our Karma more easily during our physical life. We will also explore what happens after physical death. Learn why we choose to return and what we can do to make each lifetime better. Experience a Life Review Meditation to find out where you are on your path and IF any revisions can be made to your contract/blueprint at this time.

Private Sessions:

Angel and/or Soul Purpose Readings

These 2 readings can be separate or combined in one session. My Guides (ascended masters & archangels) go into the Akashic Records regarding your purpose or to help you in understanding any challenges you happen to be experiencing. Most of the time when we learn the spiritual reason things are happening, it makes it much easier to resolve the issue(s) more quickly. One Hour: $150 / Half Hour: $75

Soul Attachment/Releasement Session

Energy which is not yours, may attach to your energy and cause you to say or do things you ordinarily would not say or do. Even if this earthbound energy means no harm, the least it does is keep your energy at a lower vibration than it should be. Sometimes people are not aware that they are hosting negative energy, which is not their own. My guidance can assist in releasing them and escorting them to where they belong. Hour - $150 / Half Hour $75


Vitaly Safarov

Vitaly Safarov was born in Tbilisi, Republic of Georgia. At the age of six, he moved to the Republic of Kazakhstan where he grew up and completed secondary education school. In between there and now he lived and worked in Israel and London, acquiring knowledge in the field of communication, banking, travel and tourism, live events, audio-video rights management, and digital assets revenue optimization within Youtube's ecosystem.

www.zoharstargate.com
info@zoharstargate.com

The Language of Light, A Message from Above, Beyond and Within

In 2005 Vitaly came face to face with a beam of Light, engraving a series of 3D energy symbols into his arms and legs. Following this experience, in synchronized events, Vitaly went to Israel where he was guided to active a portal of Light through coded language. A few weeks after this experience, a VOICE insisted that Vitaly must now begin to write. However, the messages Vitaly was writing were encrypted in the form of language that cannot be translated in a linear fashion. For the following 2 years, Vitaly continued writing and has accumulated over 800 pages of script that holds vital information both for Vitaly and those he meets. In 2019, the portal of Light was delivered in its physical format from Israel to Vitaly, which will be present during the presentation for all attendees to connect with.

Angelic Extraterrestrial Language: How to Write and Connect with Spirit and Receive Clear Messages
with Susan Shumsky & Vitaly Safarov
(Special Event: Extra Fee: $179)

In this profound workshop, you will learn how to receive divine guidance, wisdom, inspiration, healing, and clear messages from Spirit. First you will do simple physical movements and affirmations that will clear your energy field. Then you will be guided into a deep meditation. Once you are in a state of higher consciousness, you will then journey deep within your precious Being to access multi-dimensional codes you have cleverly stored between layers of your vast bank of emotions, by bringing these codes into a written format. You will be shown an "Angelic Extraterrestrial Alphabet" to jump-start the process, and accompanied by Armenian Duduk soundtracks, you will truly feel the ancestral memories awakening within you on a cellular level.

You will also learn tests of spiritual discernment to help you distinguish and discern between the true promptings from Spirit and other voices in your mind (such as your ego or wishful thinking).

This powerful, ecstatic experience can help you open to higher awareness and awaken to your true nature of Being, which is pure bliss. You can bring that elevated state of awareness into your everyday life in powerful, practical ways.

Pens and paper will be provided.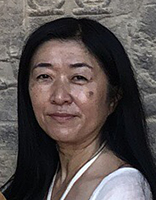 Miyuki Akasha

Spreader of love & joy through sounds. Miyuki plays "Soul Sound Lyre," a kind of harp which transfers cosmic vibration directly into one's heart, body and soul. Her mission is to help one's soul to bloom its flower !  Her cosmic sound vibration will guide you to your soul path. She is also a Homoeopath, Breath Awareness Facilitator. She operates community space "Akasha," based in Kyoto Japan.

https://ameblo.jp/lotus-garden999/entry-12351280933.html?frm=theme
akashasong999@gmail.com

Soul Sound for Spirits and the Earth

Miyuki is a spreader of love and joy through sounds. Enjoy amazing new experience of listening "Soul Sound Lyres" through your own body vibration.  The feeling of such happiness might stay in your cells for about half a day. Miyuki's task is to help changing vibration of all being into this feeling and sensing state from thinking and surviving mode so that all the earth will be covered with such love and light energy !

Private Sessions

Soul Sound Lyre Sound Vibration on Your Body

In a sacred safe space, Miyuki will play Soul Sound Lyres intuitively on your body, may sing your heart song. While staying in the vibration of the lyre sounds and the silence in between you will be fully connected to your true self freeing from minds, emotions so many healing can happen within you. Sounds works on the body, in the mind as well as invisible soul field, too.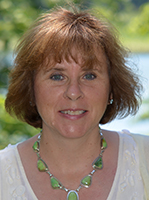 Barbara Evans

Barbara is an award-winning Author, Artist and Spiritual Visionary, whose deep sense of Love for our Planet Earth fires a passion for finding a new way of living and being within the world based upon Love, Wisdom and Compassion.  
Her evolution from High School Teacher to transformational healing artist was triggered by major, life-changing events and a near death experience: her books and card deck, Messages of Universal Wisdom,  The Art of Raising Frequency and Empowerment Cards, plus three series of channeled paintings, the Image Keys, Chakra Keys and Rays of Creation are the creative and energetically powerful outcome of that transformation. Barbara's Divinely Guided artwork is the foundation of a unique approach to energy healing, The Art of Raising Frequency™, which inspires a deeper connection to our True Inner Essence, awakens our unlimited Potential and activates innate Self-Healing abilities. 
Barbara's work has been featured at The United Nations, exhibited at the prestigious Omega Institute, and is found in private collections and Healing Centers throughout the world. The Art of Raising Frequency is increasingly recognized as a major contribution to the rapidly expanding field of Vibrational Medicine.

www.CrystalWingsHealingArt.com
Barbara@CrystalWingsHealingArt.com

Unlocking Your Full Potential with Art, Crystals and Sound

Become immersed in a new energy healing approach, "Art of Raising Frequency", created from a synergy of Barbara's Divinely Guided high vibrational art, crystals and sound. If you are passionate about achieving your full Potential, while increasing Peace, Joy and Harmony in your life, this inspiring experience is for you!
Explore the foundations of Vibrational Healing and gain unique insights into the roles played by Sacred Geometry, Crystals and Sound in the birthing of a new healing modality, the Art of Raising Frequency. 
You will learn how everyone can benefit from these supportive new energies. 
This will be a highly interactive energetic experience to help raise your frequency and consciousness, and bring a greater sense of Unconditional Love and Compassion into your life. The Art of Raising Frequency helps individuals strengthen the connection to their True Essence and awaken more of their innate Potential. We are all so much more than we have ever realized!

- Understand the importance of working with your own intuition in relation to Art of Raising Frequency, and how everyone can do this
- Receive a personal Divinely Guided Message via the Empowerment Cards
- Feel the power of Alchemy Crystal Singing Bowls as they accompany us on a guided "Temple of the Heart" meditation to clear, heal and upgrade the Heart Chakra. The Heart Chakra can be regarded as the center of our Being and the center of everything that occurs within our life.
- Discover through Divine Guidance which of your chakras would particularly benefit from energetic support
- Learn how very special "Healing Discs" are incorporated into healing and self-care protocols, to reset and upgrade the energetic systems, promoting vibrant health and inspired wellbeing. 

This will be a unique and very special Experience as we "Sail with Spirit" and absorb the beauty of Alaska!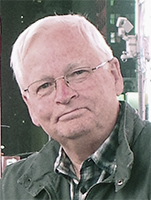 Robert Terrio

Since the mid-1970's Bob Terrio has worked in all aspects of the film/video industry as a producer, director, photographer, editor, audio and lighting tech for clients that include Merck Pharma, Johnson & Johnson, QVC-TV, PA MUFON, Unisys, McNeil Pharma., NFL Films, The Devereux Foundation, Zohar Global Group, the UK based Audio-Visual Digital Rights Management Agency, and others. Bob has also been involved in the production of documentaries on Edgar Cayce, Jane Roberts-Seth, Ghosts, UFOs, Travis Walton, Betty & Barney Hill, and others. He has also applied his talents as a professional photographer and artist/illustrator for children's books, zoo maps, puzzles, and storyboards. Bob has also published a novel for young adults (of all ages) titled "EIBE - The Real Story" about an alien hybrid who attempts to connect with his Earth family, which leads to a night filled with exciting and dangerous adventures, and life-altering friendships.

https://www.4dartsmultimediamarketplace.com/about
bterrio@gmail.com

The Seth Phenomena

For more than twenty years, starting in the early 1960s, the "energy personality essence" known as Seth spoke through the physical body of author Jane Roberts, while in trance. Her husband Robert Butts, a professional commercial artist, wrote down every word spoken by Seth. Their creative efforts produced many thousands of pages of incredible philosophical, spiritual material which resulted in publication of twenty two books that have been printed world wide in many languages. 

Filmmaker and researcher Bob Terrio met and became a friend of Robert Butts in the early 1990's and produced a number of video documentaries with Rob's assistance. 

Bob Terrio will show excerpts of the documentary "The Seth Phenomena" and discuss it's contents as well as the production process.  The documentary is narrated by Robert Butts, and features over 40 unpublished photos of Rob and Jane from their personal family album, in addition to dozens of Rob and Jane's paintings.

This unique lecture will focus on the "you create your own reality" concept which is a key element to the Seth philosophy, as well as cover other aspects of this fascinating and complex material. Bob Terrio provides a unique and insightful look into the lives of Jane, Rob and Seth, having been a student of the material for more than 40 years.

Edgar Cayce – American Psychic

Edgar Cayce is considered to be one of the most gifted psychics of all time. When he died in 1945 at the age of 68, he left behind one of the greatest and most respected collections of psychic readings ever recorded, more than 14,000 messages of hope, health and healing . His readings are preserved at the A.R.E. (The Edgar Cayce Foundation) in Virginia Beach, Virginia. 

Much of Cayce's work involved the diagnosing of physical ailments while in trance, and providing prescriptions for cures for more than 9,000 people. He also provided information about such diverse topics as reincarnation, dreams, meditation, ancient history (including Atlantis), and the nature of God and the future of mankind.

In 1975 Hugh Lynn Cayce, Edgar's eldest son, commissioned Bob Terrio (a 1974 graduate of RIT) to produce a film about his father's life and work which ran daily for 19 years at the A.R.E. While working on the documentary Bob had an opportunity to meet and interview key people In  Edgar Cayce's life and work, including his sons Hugh Lynn and Edgar Evans Cayce, his secretary Gladys Davis Turner, physicians Dr. Harold J. Reilly, Harmon Bro, William and Gladys McGarey, Gina Cerminara and others.

In this unique lecture, Bob takes us on an incredible journey into the life and work of the most documented psychic of the 20th century. Combined with screenings of a segment of the documentary, and Bob's fifty years of studying Cayce's work make this presentation truly a one-of-a-kind event.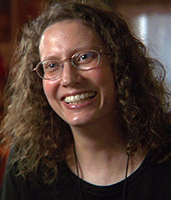 Marilynn Hughes

Marilynn Hughes founded 'The Out-of-Body Travel Foundation' (https://outofbodytravel.org) in 2003 (Mission: Reduce Spiritual and Physical Hunger Worldwide). Marilynn has written 98+ books, 40 magazines and around 15 CD's on Out-of-Body Travel and Comparative Religious Mysticism. These books, along with accompanying music and art, are all available for free download. Marilynn has experienced, researched, written and taught about Out-of-Body Travel and Mysticism since 1987 and has appeared on innumerable radio and television programs to discuss her thousands of out-of-body experiences.

She has studied the Ancient Sacred Texts of all Major and Minor World Religions extensively, as well as, Catholic Mystical, Ascetical, Biblical, Doctrinal, Dogmatic, Systematic, Liturgical, Catechetical, Moral Theology, Individual Schools of Theology, as well as, Psychological and Spiritual Counseling.

The Out-of-Body Travel Foundation's Marilynn Hughes is the author of the first and only English Language Encyclopedia of Ancient Sacred Texts, 'The Voice of the Prophets: Wisdom of the Ages,' in Twelve Volumes. She was featured in the documentary film 'The Road to Armageddon: A Spiritual Documentary. She's been included in 'The Encyclopedia of the Unseen World,' 'Extra-Planetary Experiences: Alien Human Contact and the Expansion of Consciousness,' by Dr. Thomas Streicher. Marilynn has been the object of a Scientific Study on Out-of-Body Experiences and was a subject in several other Research Studies. She spent two years on the original board of 'The Dr. Edgar Mitchell Foundation for Research into Extraterrestrial Experiences.' Marilynn Hughes and Dr. Rudy Schild, Professor Emeritus Astrophysics Harvard,  have co-authored 'The Science for Moral Law.'

https://outofbodytravel.org
MarilynnHughes@outofbodytravel.org

The Out-of-Body Travel Foundation Intensive

Join Marilynn Hughes for an intimate gathering intended to draw its participants much deeper into their own interior mystical spiritual awareness. In so doing, Marilynn will guide you towards out of body experiences and all the gifts that they bring into your life by charging your focus in a very enhanced fashion. During this class you will learn about the stages of out of body travel, what to expect and how to navigate through them.

Among other things, you will learn about:
- Intense, deep and lengthy meditation
- Purposeful and focused attention
- Prayer that flows within the movement of the circular spheres of the heavens
- Separating from your physical body
- Various corridors of travel in the out of body travel state

Beyond this, Marilynn will explain to you the mysteries of out of body travel and the intricate workings of the mystical realms in the actual completion of the karmic impetus of souls and the divine destiny of humankind. Out of body travel is the key to the purposeful expression of human life on this earth, and the actual fulfillment of the human experience as it pertains to the earthly journey. Don't miss the opportunity of a human incarnation to complete and compel so much within your soul to triumph in its upward motion towards a higher thrust of light, knowledge, wisdom and peace. It can be done, and it can be understood. Take the journey. 

Private Session:

Spiritual Counseling

$200/hour

Private Spiritual Counseling to help people to determine their blocks and issues which may be preventing them from moving forward in the spiritual life and towards out of body experiences and from any issues which may arise that have become blocks to the spiritual path. Marilynn utilizes both spiritual and psychological tools to help her clients work through and beyond issues which are keeping them from progressing in their spiritual lives.